An executive summary is essential for business owners, especially regarding hair salons. It provides an excellent overview of the salon's goals, objectives, and current market position.
In this blog post, we'll discuss how to write a compelling executive summary for hair salon that will help you check all the boxes. It'll help provide important information about your salon while also appealing to potential investors or lenders.
What Is an Executive Summary?
An executive summary is a standard overview of the critical points of your hair salon business plan. It should be in clear and concise language, highlighting your business model's salient points and objectives.
This can help potential investors or lenders quickly understand the purpose and scope of your salon and its financial needs.
Why Write an Executive Summary?
In today's competitive market, you should have a professional document outlining the main goals and objectives of your hair salon business plan.
An effective executive summary should attract investors by providing an easy-to-understand snapshot of what makes your proposal unique and profitable. Additionally, it will give potential financiers a sense of how much money is needed to bring your business plan to fruition.
Steps to Writing an Executive Summary for a Hair Salon
To create an executive summary for your hair salon, consider the following steps: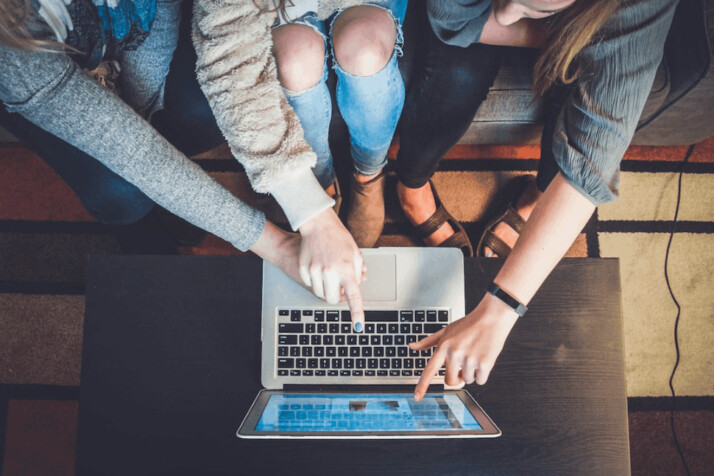 1. Introduce Your Hair Salon's Business Concept
Start by introducing what type of hair salon you are proposing. And any unique services or methods that make it stand out from other salons in your area.
2. Explain Why You Need Funding
Investing in a hair salon is a big financial commitment. Potential financiers will want to know why they should invest in yours over others. Make sure to clearly explain why the funds are needed and how they will be used to improve the business venture.
3. Outline Key Features
Provide a brief overview of the main features of your proposed hair salon. Overview such as the types of services offered, the target market, and any other unique selling points.
4. Give a Financial Summary
Include a brief overview of expected costs and potential revenue your salon can generate. This will give investors an idea of how profitable the hair salon could be.
5. Provide Contact Information
It is important to give potential investors the contact information for yourself or someone authorized. This is to discuss further details about the business plan and answer any questions they may have.
Tips for Writing an Effective Executive Summary
When writing the executive summary for your hair salon, keep these tips in mind:
Make sure it is comprehensive yet brief – ideally, no more than a page or two.
Highlight the key points of your business model and goals.
Include information about the current market position of the salon and how you plan to differentiate yourself from competitors.
Explain why you are looking for investors or lenders and what they can expect to gain from investing in your business.
Give a concise financial plan of the project costs and any potential returns that investors or lenders may expect.
Example of an Executive Summary for Hair Salon
XYZ Hair Salon is an upscale hair salon in downtown Chicago, offering various services, including styling, coloring, and treatments. Our aim is ti give our customers with high-quality services at competitive prices.
We are seeking $50,000 in startup funding for this proposed venture to purchase the necessary equipment and hire qualified staff. This investment will allow us to capitalize on our prime location and established customer base. It is to help become one of the top salons in the city.
Our team consists of experienced stylists from across the country who have been trained in cutting-edge techniques. We offer lots of services for all budgets and hair types, including color treatments and keratin straightening. In addition, we plan to host special events such as product launches and educational classes.
Our salon has a competitive edge over other local businesses in terms of quality and price. We are confident that XYZ Hair Salon can become one of the top salons in Chicago with a suitable investment.
For more information on our proposal, please get in touch with us using the details provided below.
We thank you for your time and consideration.
Kind regards,
XYZ Hair Salon Team
Contact Information:
Email: info@xyzhairsalon.com
Phone: (555) 555-5555
FAQs
Could I Include Potential Plans in My Executive Summary Even If I Am Uncertain About Them Coming to Fruition?
Not at all, your executive summary should consist only of essential details about your salon. In the main part of your business plan, you will be able to explain potential plans.
Can I Make Accurate Financial Projections?
If you want to calculate accurate financial projections, break things down as much as you can. Once you break those data down into smaller, more manageable bits, you will be able to arrive at an accurate financial forecast.
Are There Any Laws Regulating an Executive Summary of Hair Salon?
Laws and regulations vary based on where you live and what type of salon you are opening. Generally, a salon that provides hair services will require different licenses from one that offers facials or massages.
How Do I Get a Distributor?
You would need to obtain products for your salon. Things like chairs, mirrors, washing and drying stations, shampoo, conditioner, pins, and brushes – you will need to contact a distributor. Agents can represent your country and local, wholesale or national distributors.
Conclusion
An executive summary is essential for business owners, especially regarding hair salons. It provides an excellent overview of the salon's goals and objectives, as well as its current market position.
With a little effort and attention to detail, you'll create an executive summary that stands out from the competition. It will set your business up for success.
Explore All
Write A Project Summary Articles