Social media marketing encompasses a range of activities, from creating content to promoting products online. It's a gold mine for businesses and brands that want to expand their reach.
Social media also provides a way to interact with customers, increase brand awareness, and generate revenues. If you're looking to kick-start your social media marketing agency, you need a business plan. This plan should be preceded by an executive summary summarizing your plan. The executive summary of social media marketing should include your objective, targeted audiences, and offerings.
Whether you're presenting your social media marketing business plan to key stakeholders or potential investors, it's essential to include an executive summary. This document will create the first impression about your intended business.
This article will teach you how to write an excellent executive summary of social media marketing.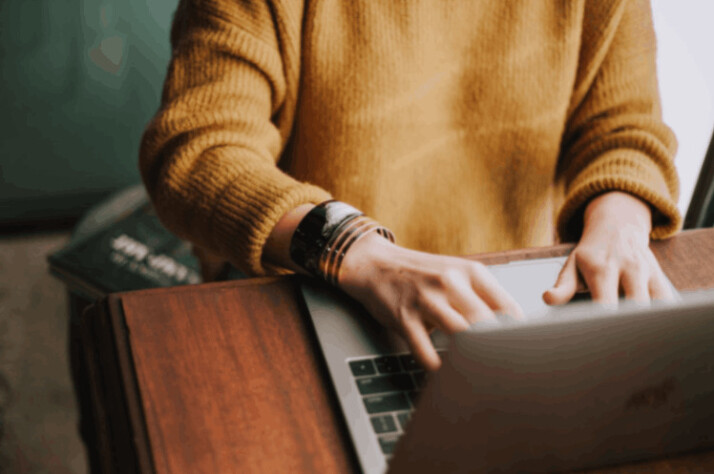 Tips for Writing a Social Media Marketing Executive Summary
The executive summary is a short overview of a larger document, in this case, the business plan. It should capture the essence of the entire document concisely, but it should also be straightforward.
Here are some tips for writing a social media marketing executive summary.
Before writing the executive summary, write the entire social media marketing business plan. This will help ensure that you capture all relevant points.
Keep it brief and direct. The summary isn't the primary plan; it is just an overview, so be direct and concise.
Professionalism is key. Use formal language.
Keep the reader engaged with a captivating summary.
Always proofread to avoid mistakes.
How to Write an Executive Summary of Social Media Marketing
1. Add an Introduction
Your social media marketing executive summary must have a title to let the reader know what the document is about. It must also have the name and location of your organization.
You should also add your contact information, like a phone number or email address. This will allow the reader to get in touch with you if necessary.
2. Write About Your Product and Services.
A social media marketing executive summary should include information about the product or service your social media team offers. This information can be an effective service your team focuses on and every vital detail you need the reader to know.
You can also outline the advantages customers will get from working with you. This may include your number of followers, engagement, and previous influencer marketing campaign results.
3. The Target Market
The executive summary should describe your target market. Who is your social media strategy targeted at? What customers do you want to attract? This is what the reader wants to see.
4. Write About What Makes You Unique.
Your executive summary should contain a description of your competitors. Write briefly about what your rivals offer and what makes you different from them.
5. Include a Financial Summary
A social media executive summary must also include a section on your finances. Make your readers interested in your strategy by writing about how much revenue you've been able to generate. You should emphasize any financial achievements such as increases in traffic, engagement, referrals, or any other social media measure of success.
6. Write About Your Social Media Team.
The executive summary should also highlight the social media team members and their roles. Also, if you outsource your content creation, let your readers know.
7. Write Your Financial Needs.
In case your reader is an investor, write about your financial need. You can share any specific rates you may have, or loans you have to repay. You can also include information about any packages or product exchanges you are making so that they can understand your competence.
8. Conclude
Your executive summary should end on a good note. It could be a call to action or a closing statement on what your social media marketing strategy is focused on.
Executive Summary of Social Media Marketing Template
Example 1
Olive's social media marketing team
[Contact information]
Introduction. Olive Social Media Marketing is a highly experienced professional team who can help your business grow through social media marketing.
Products/Services. We provide a wide range of products and services to ensure that you reach your target audience effectively and efficiently. Some of our key offerings include campaign development and execution, profile management, strategy and support, and content creation.
Target Audience. Our target audiences are businesses of all sizes who want to improve their online presence using social media marketing techniques.
Financial Needs: We require payment for our services on a project-by-project basis. This fee mostly covers the labor cost and any associated materials or tools needed to complete the work.
Uniqueness from Competitors. Unlike other firms, we have extensive experience working with clients across multiple industries.
Challenges: One challenge we face is keeping up with algorithm changes put out by various platforms.
Team Members:
President – oversees all operations, including client interactions; responsible for P&L statement.
Vice President – leads creative efforts, including ideation process and crafting messaging.
Senior Strategist – develops overall strategic plan incorporating objectives set by client managers; ensures goals are achievable.
Conclusion: We offer the best social media marketing strategy; give us a trial.
Example 2
Olive's social media marketing team
Introduction
Olive Social Media Marketing provides innovative online solutions that help businesses reach new customers and grow their business. Our products and services are designed to help you reach your target audience through social media platforms such as Facebook, Twitter, LinkedIn, and Google+. In addition to the core services, we offer consulting, website design/development, SEO services, and PPC campaigns.
Target Audience
Our products and services appeal to small-to-medium-sized businesses that want to expand their customer base through social media marketing channels. We understand the challenges that smaller businesses face when it comes to allocating budgets for marketing purposes. Therefore, we offer competitive pricing without compromising quality or results.
Financial Needs
To continue providing high-quality services, we need $10K per month. This is to cover operating costs including employee wages, software licenses/subscriptions, and office supplies. This will allow us to hire additional staff members (3 full-time employees). And also, increase our advertising efforts which will result in more leads/customers for clients. We will also be able to purchase better equipment that will improve the overall efficiency of our work process.
Unique From Competitors
Although similar companies exist within this market space, Olive Social Media Marketing agency offers unique services to everyone. We do this by interacting personally with our customers and meeting their needs.
Conclusion
Our team at Olive is dedicated to providing innovative solutions that set you apart from the competition and help you reach your goals efficiently. We look forward to putting our expertise to work to show you what we can do.
Wrap Up
Social media marketing is viable for organizations looking to expand their reach. If you intend to venture into a social media marketing business, you'll need to write a business plan. The executive summary is a vital component to include in your business plan. It should grab the readers' attention and build their interest.
Use the tips in this guide to create an excellent executive summary. If you're not feeling creative, use the Hey INK tool to generate a ready-made summary in minutes!
Explore All
Write A Project Summary Articles