With LinkedIn's millions of users, it can be challenging to stand out and get noticed as a project coordinator. Luckily there is one effective way to get your message out. And that is through your LinkedIn summary.
A well-written summary won't only help you get a job, but it will also get you more valuable connections on the platform. If you don't know where to start, don't worry. We've come prepared with some effective LinkedIn summary examples for project coordinator that will inspire you.
Aside from some great examples, we'll also share some great tips to help you write the summary for your project coordinator profile. Keep reading to learn how to set up a winning LinkedIn summary!
What is a LinkedIn Summary?
A LinkedIn summary is a short, snappy overview of your work history and skills. It's the first thing potential employers see when they click on your profile. And it should be no more than a few sentences long.
Your summary should highlight what makes you unique and why someone should consider hiring you. Think about the most relevant keywords to your field, and ensure to include them in your summary.
You also want to show off your writing skills by making it interesting and engaging for readers.
Importance of a Well-Written LinkedIn Summary
Your LinkedIn Summary is one of the very first things people see when researching you online. Make sure it portrays you in the best light! Aside from making a good impression, here are some other ways a LinkedIn summary can help your profile:
A LinkedIn summary is an excellent way to introduce potential clients or employers to your skills and experience as a project coordinator.
Your LinkedIn summary can be used to highlight specific projects you have worked on, highlighting your strengths as a project coordinator.
A well-written LinkedIn summary will help convince potential clients or employers that you are the perfect person for the role.
A strong LinkedIn profile with an informative summary will help you stand out from the candidates applying for jobs in your field of expertise.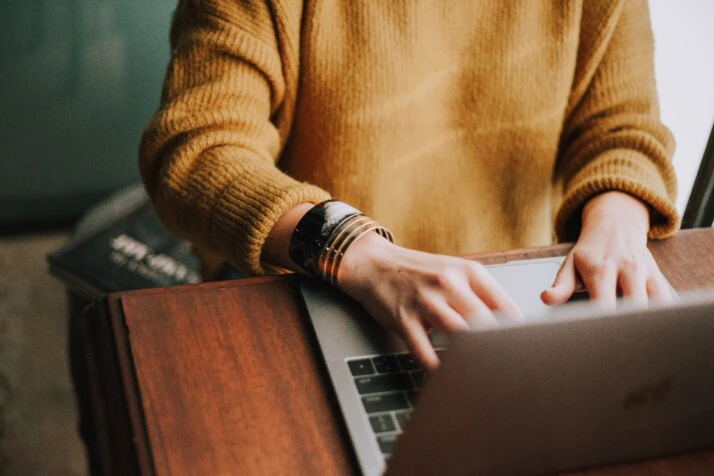 What Does a Project Coordinator Do?
Now you know the importance of a LinkedIn summary. But before we head into the summary examples, let's first look at the role project coordinators play in a company.
A project coordinator is responsible for ensuring the successful completion of a project. They work with stakeholders to develop and track a project plan and identify and mitigate risks.
Aside from that, they also ensure that all tasks are completed on time and within budget. Project coordinators also manage team communication and progress reporting and escalate issues when necessary.
To be a successful project coordinator, here are some of the skills you'll need to have:
Excellent communication and interpersonal skills
Strong organization and time-management skills
Proven project management experience
Ability to handle multiple tasks simultaneously
Keen attention to detail
Resourceful problem solver
Flexible and adaptable
LinkedIn Summary Examples for Project Coordinator
I am a project coordinator with three years of experience managing and executing projects from conception to launch. Skilled at planning, coordination, communication, and problem-solving across teams, I thrive in fast-paced environments where tight deadlines are the norm. My previous experience includes working on small and large-scale projects for technology, media, and entertainment companies.
An experienced project coordinator with a proven track record in delivering projects punctually and within budget. My skills include effective communication, problem-solving, and strong organizational abilities. I have a keen eye for detail and thrive in fast-paced environments.
I am a highly skilled and motivated project coordinator with over five years of experience managing projects from start to finish. And I also have expertise in working with a team and ensuring all aspects of the project are completed on time and within budget. My attention to detail ensures that every project is executed flawlessly.
A highly creative and professional project coordinator with over three years of experience in the industry. Skilled in managing projects from start to finish, flawlessly executing deadlines, and coordinating with various teams and clients. Looking to use my skill set to manage successful projects that meet client needs and exceed expectations.
I am a highly organized and creative project coordinator with experience managing multiple simultaneous projects. Skilled in problem-solving and juggling competing demands, I thrive under pressure. My experience includes coordinating marketing campaigns, preparing reports, and designing presentations. I am a quick learner with an eye for detail and am proficient in Microsoft Office Suite applications.
Key Tips For a Winning Project Coordinator LinkedIn Summary
Start with a strong headline: Your headline is one of the first things people will see, so make it count. Summarize your skills and experience to showcase your value as a project coordinator.
Emphasize your skills: Don't just list your past job titles and duties. Focus on the specific skills you developed in those roles that would be valuable to potential employers.
Use strong, active verbs to describe what you do: Don't shy away from using powerful words that will help showcase your skills and accomplishments.
Highlight your achievements: Quantify your success in previous positions by mentioning dollar amounts saved or timelines shortened. Employers want to know that you can get results.
Use keywords strategically: Pay attention to the buzzwords used in descriptions of ideal project coordinators and work them into your summary wherever relevant. This will help improve its searchability online.
Final Words
To have a powerful online presence on LinkedIn, you need to take your profile summary seriously.
Your LinkedIn summary is the perfect opportunity to catch employers' attention. It provides a picture of who you are and what skills and experience you can offer.
Take ideas from these LinkedIn summary examples for project coordinator and use them to create an impressive summary to help your career take off!
Explore All
Write A Project Summary Articles