Taking charge of a complex project is no small feat. Where there are many moving parts in a project, it can be hard to keep track of everything and keep everyone in the loop. For this reason, project summary reports provide valuable information to managers.
Companies use project summary reports for a wide variety of purposes. It can help point team members in the right direction, keep management up to date on progress, and ensure proper management of risks.
Let's dive deeper into the nitty-gritty of writing project reports, from the goals and structure to some real-world examples.
5 Steps in Writing Project Summary Reports
Writing detailed reports is crucial to any project's final review. It can be helpful for future initiatives to document the lessons learned and share them with a bigger team in an orderly fashion. The following are the seven fundamental steps in writing a project report:
1. Determine the Goal
Start by sitting down and thinking about what you want to accomplish by writing this report. Having predetermined objectives will assist you in going forward with your project report and aid your audience in grasping your position.
2. Keep Your Audience in Mind
Understanding the audience that will read your project report is crucial. Formal annual reports differ from financial reports in language, data presentation, and analysis.
3. Gather Relevant Data
Gathering relevant data will increase the likelihood of a credible report being produced. To convince others of your conclusions, data is crucial. It is also essential to provide evidence for your claims through case studies, surveys, interviews, etc.
4. Create a Report Outline
It is ideal to use specific subsections to categorize a project report. Typical sections of a project report include the following four: –
Project Summary
The project report's summary serves as a digest for the reader, covering the same ground as the rest of the document. A project reports summary comes last since it requires knowledge of the report's contents.
Introduction
Write an introduction that describes the report's structure, provides background information and describes the report's scope and methodology.
Main Body
Most of the report's information (including the report's analysis, data, and visualizations) can be found in the report's main body.
Conclusion
The project conclusion provides an overview and explanation of the entire study.
5. Revise and Check for Errors
When you have completed your project report, you should read it several times, each time giving yourself some time to digest the information. For a second opinion, you can solicit feedback from your coworkers.
What to Include in a Project Summary Report
You should expect a wealth of helpful information about your project in your report. Keeping everything organized is essential regardless of the type of report you're writing. This allows the reader to tag along and take advantage of the vital points. Make sure your information and content are separated into easily accessible categories that everyone can use.
The following are some potential sections to include in your project report: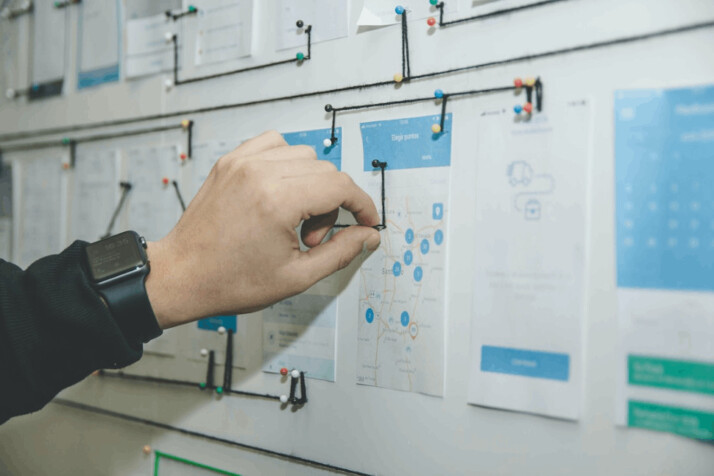 1. Briefing Summary
An executive summary will likely make up the opening section of your report. The summary should give the reader a solid idea of the report's content even if they don't have time to study the project details.
2. Progression Measures
This section of the project contains actual metrics for measuring development. It provides an overview of the project's budget and current status while also highlighting any potential problems that have arisen. To aid in reviewing the project timeline and making necessary adjustments with project management and other stakeholders.
3. Risks and Strategies
What new dangers have emerged that may cause your project's quality, schedule, or finances to suffer? What strategies will you employ to keep these new factors under control? Every project will run across challenges, but how you plan to deal with them is key. Incorporate a thorough evaluation of the threat, your potential remedies, and the impact of these alterations on the project.
4. Budget vs. Project
Are you comfortable with where your budget stands to the present state of the project? Do you need additional funding to accomplish your goals? Give an in-depth breakdown of how you intend spending the money, breaking down each category from raw materials to employee salaries to overhead.
5. Timelines
Think about why you're doing this project. Where do we stand regarding the project's timeline—are we behind, ahead, or right where we should be? If your schedule needs to be rearranged, how will it impact your ability to spend? Incorporate a summary of the work accomplished and a detailed plan for the remainder of the project's steps.
6. Team Effort
Do members of your team work effectively together to get things done? Do any areas of knowledge or expertise require improvement? Determine if you are making progress as a team by comparing your results to your original objectives.
7. Conclusion
What should people remember after reading your report? Your report's conclusion should summarize its main points and direct the reader toward any necessary follow-up.
Example of a Brief Project Summary Report
This summary report provides an overview of the progress made on the XYZ project to date.
The following report is a summary of the XYZ project. The purpose of this project was to evaluate the feasibility of constructing a new bridge over the river ABC.
Initial findings indicated that constructing the bridge would be feasible, and preliminary designs were created based on these findings. However, due to budget constraints, it was determined that building a new bridge would not be possible at this time. Instead, it was recommended that repairs be made to the existing bridge.
To Wrap Up
Project summary reports provide a concise overview of the critical aspects of your project. This document should include an overview of your project goals and a description of how you plan to achieve them.
Explore All
Write A Project Summary Articles