Account managers play crucial roles in organizations. They act as the liaison between the company and its clients. And are responsible for maintaining and growing client relationships, ensuring satisfaction, and retaining business. With the help of an account manager job description example, you'll write the perfect job description that stresses the job's dynamics and conveys expectations.
A job description clearly defines the responsibilities and requirements of a job role. It also highlights the benefits and incentives that come with the job. A great job description will attract talented and skilled applicants, providing you with the best candidates.
This article discusses the duties and responsibilities of an account manager. We also include an account manager job description example to guide you!
Who is an Account Manager?
Account managers are professionals responsible for managing company clients' relationships. They ensure that every department within an organization meets the needs of its clients. These individuals handle customer complaints, provide solutions to issues and maintain good relationships between both parties. They maintain the company's reputation and secure future business.
The account manager is usually the main point of contact between the company and the client. They are responsible for maintaining good communication and building strong working relationships. Account managers may work in various industries, including sales, marketing, advertising, and customer service.
Duties of an Account Manager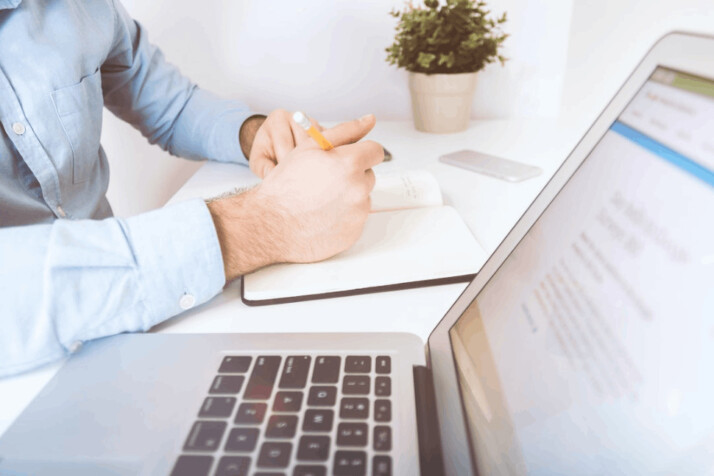 An account manager is responsible for maintaining relationships with a company's clients. Some other duties of an account manager include:
Managing and maintaining relationships with existing clients.
Responding to client inquiries and resolving any issues or concerns.
Gathering and analyzing data on client needs and preferences.
Working with teams, such as sales and product development, to ensure that client needs are being met.
Developing and implementing strategies to retain and grow accounts.
Preparing and presenting proposals and contracts to clients.
Staying up to date on industry trends and developments to better serve clients.
Providing ongoing client support to ensure their satisfaction with the company's products or services.
Skills Required
Account managers must possess several skills to excel in their position. Some of these skills include:
Financial analysis and reporting skills.
Budgeting and forecasting.
Accurate auditing skills.
Tax preparation and compliance abilities.
Ability to plan strategically.
Risk management skills.
Great decision-making skills.
Leadership skills.
Written and verbal communication skills.
Time management skills.
Problem-solving abilities.
Attention to detail.
Organizational skills.
Computer proficiency, particularly with financial software.
Educational and Training Requirements
Several educational and training requirements are necessary for an account manager to succeed. A bachelor's degree is often the minimum requirement for an account manager position.
Many employers prefer candidates with a degree in a related field. This can be business, marketing, or communications. Some employers may also require that account managers have a master's degree in business administration (MBA) or a similar field. Others prefer certified candidates.
One of the necessary certifications for account managers is the Strategic Account Manager Certification issued by Strategic Account Management Association.
Experience Requirements
The years of experience required for an account manager position may vary depending on the industry and the employer.
Some account manager positions may only require a couple of years of experience, while others may require several years of experience. Some other positions accept entry-level applications with experience in a related field.
Account managers should have at least a few years of relevant experience in related fields like sales or customer service.
Account Manager Salary
The yearly salary of an account manager ranges from $60,000 to $125,000. The salary typically depends on factors like:
Type of industry.
Size of the company they work.
Location of the company.
Level of education
Level of experience.
Account Manager Job Description Example
Example 1
Job Brief
We seek an exceptional Account Manager to join our dynamic team. This is an excellent opportunity for someone with experience in the field looking to take their career to new heights.
The ideal candidate possesses excellent communication and interpersonal skills, with prior knowledge of customer relationship management (CRM) tools. And the ability to remain level-headed under pressure. Above all else, he/she must be passionate about delivering exceptional service experiences to our valued customers.
Duties
The individual will manage multiple accounts, understand client needs, and generate sales leads. He/she will also build strong relationships between clients and the company and develop strategies to improve existing business processes. Additionally, they will play a vital role in helping grow our loyal customer base.
Requirements
To qualify for this position, one must have a Bachelor's degree in a related field. And a minimum of two years of account management experience.
An exemplary work ethic and proficiency with Microsoft Office Suite are desired but not mandatory. Moreover, fluency in any other language besides English is highly desirable but not essential.
Salary and Benefits
We offer competitive remuneration packages, an attractive salary, and benefits such as health insurance, life insurance, and paid leave.
If you have what it takes to succeed in this challenging role, please don't hesitate to apply!
Example 2
A fabulous opportunity has arisen at Keystone firm for an experienced, creative, and enthusiastic Account Manager!
Requirements
The ideal candidate is one with a keen eye for detail and the ability to think on their feet. They should be able to think outside the box when dealing with customers, collaborate in a fast-paced environment. And provide excellent customer service while upholding company ethos.
The salary for this position is competitive and includes great benefits such as flextime and bonus schemes. This role requires exceptional organizational skills and the ability to liaise with colleagues across multiple departments. The successful applicant must also stay abreast of industry trends and ensure that all procedures are adhered to.
Skills
We seek someone who can demonstrate initiative, drive, and agility to meet targets. The ideal candidate must possess strong verbal and written communication skills and be comfortable using social media platforms to engage potential clients. Above all else, he/she must be self-motivated, proactive, and tenacious in their pursuit of success.
If you consider yourself proficient enough to take up this fantastic opportunity, apply today – we would love to hear from you!
Wrapping Up
Clients are the backbone of every business. No client means no sales and no company at all. Hiring a skilled and talented account manager is key to ensuring the satisfaction of your clients and customers. Take the time to craft a great job description, and you'll be well on hiring only the best candidate.
Use the examples in this guide or the incredible Hey INKto quickly generate a job description that fits your job!
Explore All
Write Job Descriptions Articles