Are you considering a career in IT Management? Are you curious about the responsibilities of a Senior IT Manager? This blog will explore what it takes to be a successful Senior IT Manager, outlining the core duties and job requirements.
We'll also go through the qualifications and skills needed to excel in this role. Keep reading to learn more on a senior IT manager job description!
Who Is a Senior IT Manager?
A Senior IT Manager oversees the operations of a company's Information Technology (IT) department. This role encompasses a broad range of duties, such as developing and implementing strategies.
This is to ensure the smooth performance of technology systems throughout the organization. Additionally, a senior IT manager must have excellent problem-solving skills, manage projects effectively, and stay up-to-date on industry trends and developments.
What Do Senior IT Managers Do?
The primary responsibilities of a Senior IT Manager include the following:
Developing and maintaining IT systems to meet organizational needs.
Ensuring they meet network security protocols.
Tracking software updates and upgrades.
Handling system maintenance tasks.
Monitoring user access levels.
Reviewing technical issues and providing solutions when needed.
Providing technical support to staff.
Additionally, senior IT managers have a task of creating systems policies, training users on system usage. They will also research new software solutions as needed, and managing the budget for IT services.
Senior IT Manager Job Description
As a Senior IT Manager, you'll oversee the overall strategy and operations of an organization's information technology department. You'll manage staff members and contractors while providing technical guidance on projects.
Additionally, you'll develop plans for new systems, as well as analyze existing ones for improvement. You'll also be responsible for ensuring that systems are secure and compliant.
Duties and Responsibilities of a Senior IT Manager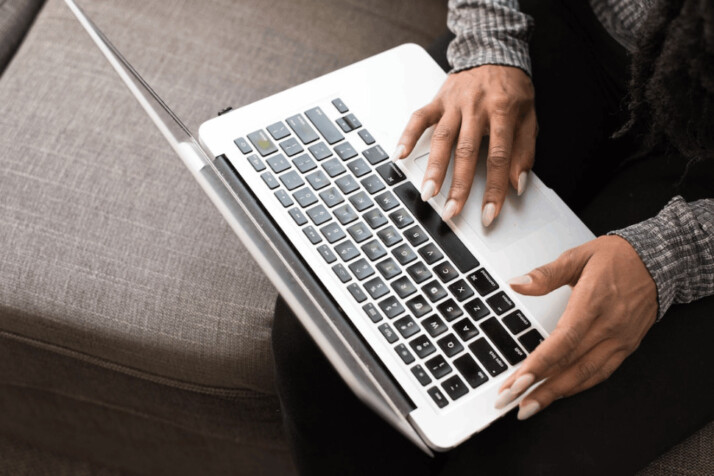 1. Create systems policies and procedures and ensure compliance with them.
2. Develop strategies for managing personnel and contractors and maintaining efficient working relationships.
3. Monitor data security protocols and ensure that the organization remains compliant with industry standards.
4. Research new technologies to determine their potential uses in the organization's IT system; recommend solutions if necessary.
5. Establish objectives for the team based on overall organizational goals, and develop plans to achieve those objectives.
6. Oversee all aspects of system design, integration, development, testing, installation, operation, maintenance, and repair of IT systems. This is under user requirements and specifications; manage associated personnel resources as required.
7. Monitor IT systems and services to ensure they meet user requirements; identify and address potential issues.
8. Collaborate with departments throughout the organization to plan and implement projects or initiatives related to IT operations.
9. Maintain up-to-date knowledge of technology trends, industry standards, government regulations, security measures, and best practices informing decision-making processes and strategies.
10. Provide technical guidance on system implementation activities as needed.
11. Assist other staff members in resolving system problems or troubleshooting software applications and hardware issues when required.
Qualifications & Skills for a Senior IT Manager Job Description
To become a successful Senior IT Manager, you should possess specific qualifications, which include:
A bachelor's degree in computer science, information systems, or a related field of study
At least five years of experience working in technical roles such as systems administrator, software developer, or network engineer
An advanced understanding of database and system architecture principles.
You should also possess strong communication skills to liaise effectively with other staff members and stakeholders.
Other essential skills include:
1. Analytical Thinking
2. Problem-Solving
3. Project Management
4. Leadership Skills.
5. Technical Expertise
6. Time Management Abilities
7. Communication Proficiency
FAQs
What Is an IT Manager's Job?
Our IT managers are responsible for connecting our offices to the world. They make sure everything is in sync by managing voice, video, and data connections at each location and checking in with remote workers.
How Do You Describe a Good IT Manager?
IT managers must be able to manage budgets and timelines. This should be done when working with multiple groups of people both inside and outside an organization. They must have strong project management skills to succeed, whether managing their projects alone or coordinating others' projects while still following through. Success in IT management requires strong interpersonal skills and technical skills.
How Does an IT Manager Work?
As an IT manager, the organization maintains all systems remotely and on-site. They work closely with and train System & Database Administrators.
Other colleagues can be employed simultaneously, including engineers, operators, security practitioners, product managers, and others. Company employees include Engineers, Operators, Security Practitioners, Product Managers, and others throughout the company.
What Is the Highest Pay for Senior IT Managers?
It is a fact that the highest salary for a Senior Information Technology (IT) Manager is $16,2k per year.
What Is the Lowest Pay for Senior IT Managers?
According to data online, the lowest pay for IT managers is $86k per year.
What Is the Best Way to Boost a Senior IT Manager's Salary?
There are many ways to raise your pay as a Senior IT Manager. Moving to a new employer willing to pay a higher salary for your skills may help you.
Education Level- This position may be enhanced by advanced degrees and lead to higher income potential. You can earn more if you are a Senior Information Technology (IT) Manager who oversees more junior Senior Information Technologies (IT).
In Summary
As a Senior IT Manager, you'll have the opportunity to shape the organization's technological future by developing plans for new systems and managing personnel. You should possess a bachelor's degree in computer science or a related field of study, as well as strong technical expertise and problem-solving skills. Additionally, excellent leadership abilities and communication proficiency are essential for success in this role. If you possess these qualifications and crafts, you may be well suited to become a successful Senior IT Manager!
Explore All
Write Job Descriptions Articles