Real estate salespeople are essential members of the real estate team, helping home buyers and sellers achieve their goals. Are you interested in becoming a real estate salesperson?
Then this guide to a real estate salesperson job description is for you!
What Is a Real Estate Salesperson ?
A real estate salesperson is a licensed professional who assists clients in the buying and selling of real estate.
They provide advice, guidance and support to their clients throughout the entire process. This is from listing and marketing a property to negotiating contracts, handling paperwork, and closing deals.
What Does a Real Estate Salesperson Do?
Real estate salespeople are responsible for building relationships with potential buyers and sellers of properties. They must locate suitable properties that meet their client's criteria and present them in an attractive manner.
In addition, they must be able to negotiate favorable terms for their client while ensuring they meet all regulatory requirements. An important part of the job is staying current on market trends. You should be able to interpret this data into useful information for their clients.
They must also be knowledgeable about local zoning regulations and laws, as well as other legal matters that may affect a sale or purchase.
Responsibilities of a Real Estate Salesperson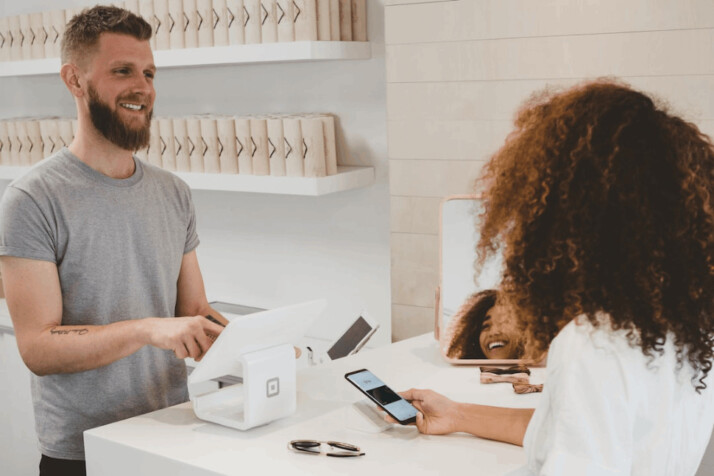 A successful real estate salesperson will have an understanding of the market and be able to effectively market properties. This includes:
Developing relationships with potential clients by providing excellent customer service and developing trust
Researching local housing markets to understand trends and determine pricing strategies that best meet the client's needs
Negotiating offers between buyers and sellers using persuasion skills while protecting each party's interests
Staying informed about real estate laws and regulations, including disclosure requirements
Keeping track of all client contact information and necessary paperwork
Meeting deadlines regarding closing dates, listing periods, and other important milestones during a transaction
Qualifications for Real Estate Salesperson Job Description
Real estate salesperson job description should possess the following qualifications:
An understanding of residential real estate principles and practices
Professional license to practice law in some states or countries may be required
Knowledgeable in marketing techniques both online and offline to promote properties effectively
Excellent communication skills (both written & verbal) to effectively negotiate with clients
Proficient computer skills; ability to use technology to manage contacts, keep track of client information, and generate reports
Proficient in math; ability to calculate potential profits and losses accurately
Knowledgeable in real estate laws & regulations to ensure compliance with all relevant guidelines
Ability to build relationships with clients and maintain integrity.
FAQs
What Is a Real Estate Agent's Role?
Buying a home or commercial property can be difficult, but real estate agents can assist both buyers and sellers. They do this by arranging viewings and making appointments with potential customers.
What Are the Duties and Responsibilities of a Real Estate Agent?
Agents help their clients purchase, rent, or sell real estate. They talk to the client about market conditions and conduct walkthroughs to make sure everything is in order before closing on their home!
What Type of Real Estate Agent Does It Work With?
Real Estate Agents often work together with listing agents, leasing agents, and homebuyers to assist with property sales.
What Is Your Income From Property Sales?
The salary of a trainee would be around £13,000 per year
As time goes on, this may grow to £20,000 or more
An estate agent may earn an average of £35,000 or more
Do You Need Any Qualifications to Work in the Property Sales Field?
While trainee agents are not required to have GCSE/SC (A-C/1-3), or higher level qualifications, they can have advantage. A good attitude and communication skills are often more valuable than formal qualifications.
Conclusion
Becoming a real estate salesperson requires dedication and knowledge of both the industry and local laws governing it. It is also important to have strong interpersonal skills so that buyers and sellers trust your expertise.
With hard work and determination, you can a successful career as a real estate salesperson. With proper training and experience, you will be able to confidently handle any situation while helping your clients find or sell their ideal property.
Explore All
Write Job Descriptions Articles