Writing effective job descriptions can be daunting, especially if you are new to the hiring process. However, having an accurate and well-defined job description is essential for attracting quality candidates.
With clear sample job descriptions, employers can save time and resources while ensuring they find the right people for their organization. By outlining expectations, skills, responsibilities, and qualifications up front, employers can identify potential employees with the knowledge and aptitude to succeed in the position.
This article provides insight into crafting effective job descriptions to attract qualified applicants, along with examples.
What Is the Importance of Job Descriptions?
Job descriptions are a vital tool to help define the role of a company's employees. It can have a significant impact on how the business is run.
They provide candidates with an understanding of what is expected from them. This helps in evaluating if they possess the required experience for the position. Job descriptions also showcase a company's culture and values, helping draw in potential job seekers who may identify with those elements.
Additionally, detailed job descriptions allow management to efficiently assess performance levels and offer rewards or take corrective action when needed. Ultimately, well-drafted job descriptions serve as clear guidelines to ensure that all parties know what to expect and act accordingly. This results in better organization and greater efficiency within any given company.
How to Write an Effective Job Description
Here are some great tips on how to write an effective job description:
Use Action-Oriented Language
Describe the job in terms of what the role will achieve rather than a list of tasks or responsibilities. This makes the job more attractive and encourages potential candidates to apply.
Work With Hiring Managers
Involve those responsible for filling the position throughout the writing process to ensure accuracy and consistency.
Include Specific Requirements
Give clear expectations regarding qualifications, experience, and skills needed to do the job well.
Provide Enough Information
Make sure to provide sufficient detail so that applicants can accurately assess whether they have all the necessary prerequisites.
Start by Outlining the Job's Primary Duties
Begin by describing the most important functions of the role, then add additional details such as hours, pay rate, and company culture.
Highlight Desired Qualities
Alongside technical abilities, emphasize desirable personal attributes like communication, problem-solving, and teamwork.
Be Concise but Accurate
Keep descriptions short yet comprehensive, avoiding any ambiguity about essential criteria.
Outline Career Progression Opportunities
Demonstrate how an employee could progress within the role if successful, offering further motivation for the application.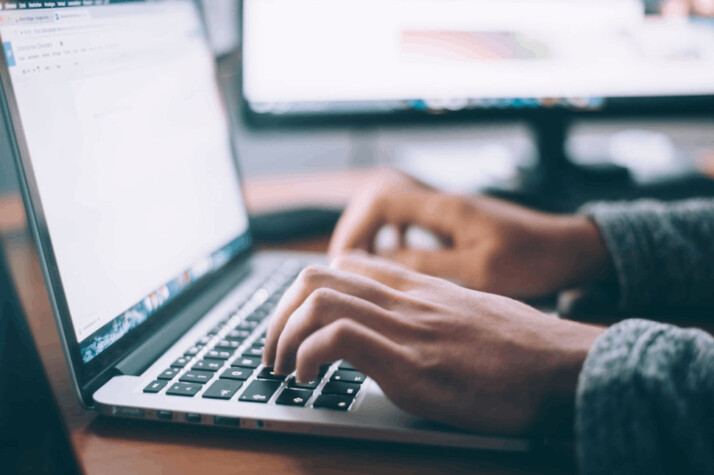 An Effective Job Description Template
We are looking for an experienced [JOB TITLE] to join our team! This individual must have a deep understanding of the field and be able to demonstrate their skill set through tangible results.
A successful candidate should possess the following:
Minimum 5 years of experience in [JOB FIELD]
Proficiency in [TECHNICAL SKILLS]
Knowledgeable about [INDUSTRY TRENDS]
Excellent written communication skills with attention to detail
Ability to work independently and collaboratively as part of a team
Positive attitude and eagerness to learn new things
Flexibility in terms of working hours
Duties include but not limited to:
List the primary responsibilities essential for the role
Put them in priority order.
Verbs are good sentence starters.
Use the present tense.
Use gender-neutral terminologies
Qualifications:
Bachelor's degree in [RELATED DISCIPLINE] or a relevant field is preferred
Proven experience in [JOB FIELD]
Able to work well under pressure and tight deadlines
Demonstrates commitment to professional growth and development
Open to feedback and receptive to constructive criticism
Office Hours & Pay Rate: This position requires full-time availability (Mondays – Fridays). The pay rate will depend on qualifications and prior experiences. If you think you meet all the requirements listed above, we encourage you to apply now!
Short Examples of Sample Job Descriptions
Below are short sample job descriptions that will give you an idea of how to write one effectively:
Job Description 1: Sales Account Manager
We are looking for an experienced Sales Account Manager to join our team! You will be responsible for developing and maintaining strong relationships with our customers.
You must also be providing content and projects related to their service benefits and ultimately managing the sales process. The ideal candidate should have excellent customer service skills, a passion for understanding customers' needs, and the ability to analyze data and develop strategies. This role requires great multitasking abilities, problem-solving capabilities, and quick adaptation to new tools and technologies.
In exchange, we offer competitive pay rates, flexible work hours, and access to various health & wellness programs. If you think you would be the right fit for this exciting role, apply today!
Job Description 2: Software Security Engineer
We are looking for an experienced Software Security Engineer to join our team! This is a great opportunity to help build, maintain and document the security of our software solutions. The successful candidate will have strong technical knowledge, excellent research skills, and be capable of troubleshooting complex problems.
The job involves working closely with the IT Manager to ensure success in all aspects of software security operations. We offer competitive pay rates, benefits packages, and flexible work hours. Help us make sure our solutions remain secure by joining us today!
Conclusion
Crafting compelling job descriptions is an important part of the recruitment process. Writing a comprehensive description can help you attract high-quality applicants. It ensures that everyone who applies for the role has a clear understanding of their duties.
You can create effective job descriptions anytime by following the steps outlined in this article and using our template as a guide.
Explore All
Write Job Descriptions Articles