The importance of deploying a best-in-class recruitment process and accounting clerk job description can't be overemphasized.
Because behind every successful business is a skilled financial team, ensuring the business process and finance flows without glitches. Of course, the financial aspect is delicate and consequential to a company's growth.
To hire excellent talents, you need to create a job description that piques the interest of experts in the accounting field.
As you may have guessed, a mediocre job posting only results in a longer recruitment period and lackluster applications.
In this guide, we'll provide a great template to help you craft better descriptions without any hassle.
Who is An Accounting Clerk?
An Accounting Clerk is a highly-skilled individual who analyzes financial data and keeps accurate records. They possess extensive knowledge of accounting principles, including generally accepted accounting standards (GAAP) and various taxation laws.
Furthermore, they have strong mathematical skills and the ability to interpret complex financial information accurately. An Accounting Clerk also possesses excellent organizational abilities and time management skills. This enables them to work independently and collaboratively to ensure the timely completion of assigned tasks.
Accounting clerks' expertise enables them to provide valuable insights into businesses' financials and help with essential investments or company decisions.
Duties And Responsibilities Of An Accounting Clerk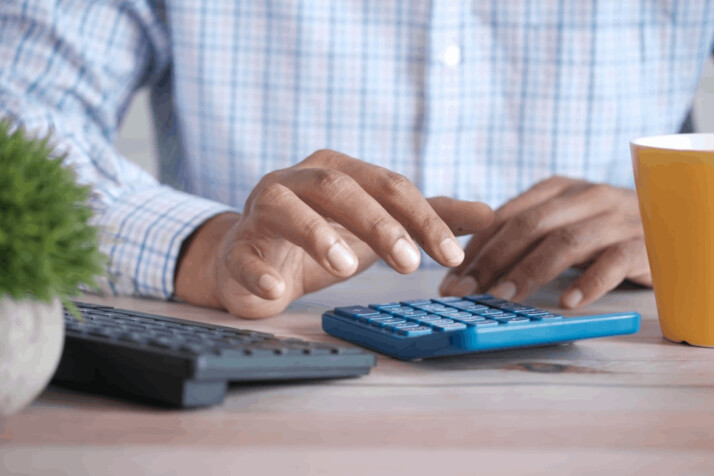 Accounting Clerks are the unsung heroes of modern business and industrial life. They provide crucial support for issues relating to accounting. Here are some of their primary duties:
Reconcile financial discrepancies, documenting and resolving any variances found.
Prepare financial statements, reports, records, and summaries.
Maintain accounts payable ledger and review all invoices for appropriate documentation and approval before payment.
Operate computerized accounting systems to record, store, and analyze information.
Monitor the use of funds and compliance with regulations and procedures.
Verify the accuracy of computations made by other personnel as needed.
Investigate questionable data or situations encountered during day-to-day operations.
Perform regular audits on assigned accounts.
Calculate taxable income, payrolls, wage garnishments, commissions, and deductions.
Oversee the remittance of tax deposits and payments to the relevant governmental authorities.
Skills And Requirements For An Accounting Clerk's Role
Strong understanding of accounting principles and methods.
Proficient in bookkeeping, financial statements' preparation, and other related tasks.
In-depth knowledge of applicable laws, regulations, and best practices.
Hands-on experience with accounting software such as QuickBooks.
Excellent analytical and problem-solving capabilities.
Accuracy and attention to detail.
Adept at multitasking and managing multiple projects simultaneously.
Exceptional organizational skills and aptitude for numbers.
High degree of ethical conduct and confidentiality.
Accounting Clerk Job Description Sample Template
Job Brief:
We are looking for an experienced Accounting Clerk to join our team and support daily accounting operations. You should be knowledgeable in finance and accounting principles, have strong computer skills, and pay close attention to detail. You also need excellent problem-solving skills and the ability to work on a team.
Requirements:
Bachelor's degree in Finance, Accounting, or a related field.
Proven experience as an Accounting Clerk.
Thorough understanding of basic bookkeeping and accounting processes.
Solid knowledge of financial regulations.
Familiarity with accounting software packages (e.g., Quickbooks).
Excellent data entry skills.
Good organizational and time-management abilities.
Accuracy and attention to detail.
Problem-solving aptitude.
Integrity and confidentiality.
Skills:
Analytical Thinking.
Document Preparation.
Database Management.
Data Entry.
Mathematics & Computations.
Deadline Oriented.
Communication & Negotiation.
Organization & Planning.
What We Offer:
In addition to a competitive salary, we offer flexible hours, great vacation days, generous health benefits, and retirement plan contributions. Working with us affords you reimbursement of job-related expenses and continuous opportunities for professional development.
If you believe you fit this role, send us your resume and a cover letter articulating why your experience qualifies you for this position. We look forward to hearing from you!
Conclusion
An effective professional accounting clerk job descriptionexposes candidates to your company's values and how their services come in handy.
When outlining qualifications and duties, stick to a bulleted format and inject some personality throughout. Keep everything straightforward and concise, so candidates remain engaged.
Remember that your job description is one out of many, and making every word count is important. We recommend using the template above as a guide.
Explore All
Write Job Descriptions Articles