Hiring an administrative manager requires careful planning to make sure only the best makes the cut.
The process starts with writing a job description for the role. Tired of trying to create administrative manager job descriptions and still finding yourself lost in a sea of jargon and paperwork?
This free guide provides you with the information, advice, and resources needed to craft comprehensive and meaningful job descriptions tailored to your organization.
What Are the Duties of an Administrative Manager?
Hiring an administrative manager is a complex process, as it involves selecting the right candidate with a skill set that matches the organization's needs. Thus, employers must be certain to craft comprehensive job descriptions which clearly outline the duties and responsibilities of the position to attract suitable applicants.
Administrative managers are expected to take on numerous roles, including those related to budgeting, bookkeeping, payroll administration, human resources management, and customer service.
Budgeting is one of the primary tasks delegated to administrative managers. They are responsible for monitoring spending patterns, creating financial reports, analyzing variances, and projecting future expenditures. This task requires detailed knowledge of accounting principles and techniques, as well as an understanding of the inner workings of the organization itself.
Admin managers also manage payroll systems, track employee hours worked, process paychecks, and handle deductions and taxes accurately. They may also be required to administer benefits plans such as health insurance or retirement programs.
To ensure accuracy in these matters, they must stay abreast of any changes in labor regulations and local laws. Finally, administrative managers often oversee the daily operations of their departments. This includes staffing decisions, scheduling interviews and meetings, organizing data, and ensuring all processes comply with organizational policies and procedures.
In some cases, administrative managers may need to perform background checks on new hires and manage personnel records. Additionally, they might be involved in customer service efforts such as fielding complaints or addressing concerns from customers.
Examples of Administrative Manager Job Descriptions
We have some examples of administrative manager job descriptions for you.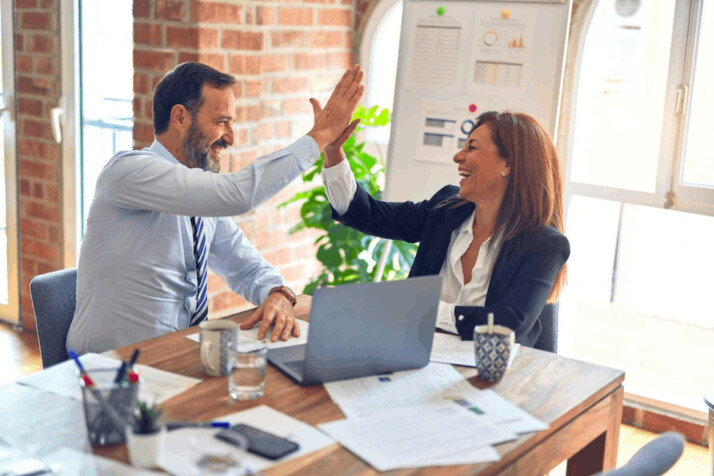 Template 1
We are seeking an experienced Administrative Manager to join our business. The successful candidate will be responsible for managing budgets, overseeing staff and contractors, and ensuring that the office runs smoothly.
A strong background in communication is essential, as you will need to coordinate with both internal and external teams. An eye for detail and excellent organizational skills are required to stay abreast of changes in the industry and maintain accuracy across all operations. Additionally, you must possess the ability to think critically and solve problems quickly.
In this role, you must exhibit poise under pressure and demonstrate expert knowledge of best practices within administrative management. You should also show proficiency in computer systems and technology tools, including word processing, spreadsheets, calendars, and other web-based applications.
Ultimately, you will create a pleasant working environment by maintaining relationships with team members, customers, vendors, and stakeholders.
Template 2
The Administrative Manager will oversee the daily operations of the office, manage budgets and ensure efficient communication within the organization. This position requires strong organizational skills and attention to detail in order to direct the activities of subordinates and other staff members. The successful applicant must plan ahead for contingencies, implement new processes, create reports, and provide leadership where needed.
Our ideal candidate must have extensive experience working with large organizations, as well as an ability to stay organized while managing multiple tasks simultaneously. He or she must be able to prioritize assignments effectively, demonstrate proficiency in problem-solving, and possess excellent written and verbal communication abilities. The ideal applicant has a proven track record of successfully overseeing administrative functions. Such applicants must be proficient in utilizing various software applications such as Microsoft Office Suite.
Final Thoughts
Overall, the role of an administrative manager is varied and multi-faceted. It requires great attention to detail as well as a broad skill set in budgeting, payroll management, human resource activities, and customer service initiatives.
Employers should take care to seek out qualified individuals who have the necessary experience and qualifications.
Explore All
Write Job Descriptions Articles