A great administrative assistant can be the linchpin of an efficient office. The administrative assistant is often a vital asset in completing mundane tasks or taking pressure off executives.
Finding the right candidate for the job requires a comprehensive understanding of what makes an administrative assistant role successful. In this article, we'll explore some of the key competencies needed to excel as an admin assistant.
In addition, we also provide free administrative office assistant job description templates. The description will outline essential duties and responsibilities. This helps you to find that perfect fit who can hit the ground running!
What Are the Competencies Desirable in an Administrative Office Assistant?
To find the right office assistant, employers must have a comprehensive understanding of what makes an administrative office assistant successful. We explore these key competencies in this part of the article.
Organizational Skills
An administrative office assistant should demonstrate excellent organizational skills. This includes having strong time management capabilities, being able to prioritize tasks efficiently, and effectively managing multiple projects simultaneously.
The ability to maintain neat records and files is paramount. Admin assistants often track data such as incoming mail, meeting agendas, and documents. Being comfortable with technology such as Excel or Access is a plus, as these programs are used frequently for record-keeping and tracking purposes.
Communication Abilities
Having superior communication abilities is one of the most important competencies for an administrative office assistant. As they often act as the liaison between different workers and departments, it's important they're comfortable interacting with both superiors and colleagues alike.
They should have excellent listening, verbal, and written communication skills. This means they need to be able to clearly convey instructions or messages while also being able to receive them with clarity. Strong grammar, spelling, and proofreading abilities are beneficial as well.
Flexibility and Adaptability
An administrative office assistant needs to remain flexible and open to change. Their daily tasks may vary from day to day, depending on their employer's needs at the moment.
They should be able to respond quickly when situations arise and adapt to changing environments without hesitation. Additionally, they must possess problem-solving skills in order to anticipate potential issues before they arise and work proactively toward resolutions.
Efficiency and Attention to Detail
As admin assistants serve as support for other employees, efficiency and accuracy go hand-in-hand. It's expected that they'll complete their assigned tasks in a timely manner without compromising quality or accuracy. Admin assistants should have strong research abilities in order to gather needed information and keep abreast of ever-changing policies and procedures.
Administrative Office Assistant Job Description Template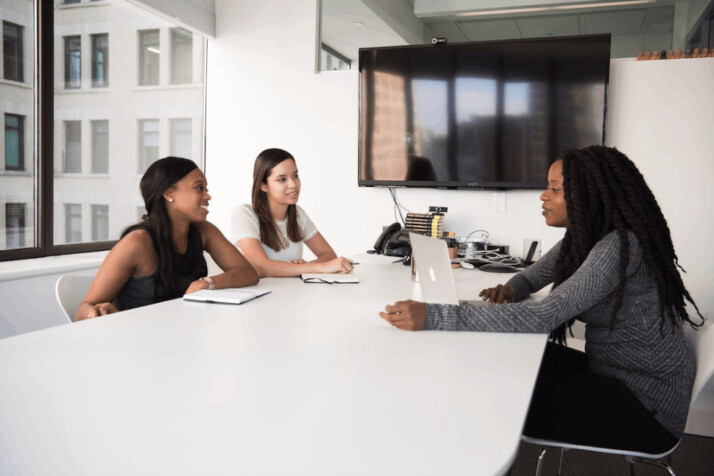 Below is an administrative office assistant job description template you can use when hiring a new assistant.
Template 1
We are looking for a highly-experienced Administrative Office Assistant to join our team and help us streamline our day-to-day operations. In this role, you will manage the administrative functions of our office with exceptional efficiency and professionalism.
The ideal candidate should have a demonstrated track record of developing streamlined processes to ensure smooth workflow in a corporate setting. You should be an excellent communicator with great organizational skills and the ability to think on your feet. Above all, you should be adept at cultivating collaborative relationships with various departments.
Responsibilities:
Fulfill clerical duties such as maintaining files, preparing reports, photocopying, faxing, etc.
Handle incoming calls, responding promptly and professionally
Greet visitors warmly and provide them with any necessary information or assistance they require
Maintain daily attendance records and monitor employee working hours
Schedule meetings and appointments according to staff availability
Procure office supplies and materials in an economical manner
Manage travel arrangements and coordinate conference bookings
Develop systems to maintain orderliness and neatness in shared workspaces
Conduct research and compile data as required
Organize events and social activities for staff members
Requirements:
High school diploma; bachelor's degree preferred
Previous experience as an administrative assistant or similar role
Proficiency in Microsoft Office Suite (Word, PowerPoint, Outlook, Excel)
Ability to multitask effectively
Excellent communication, interpersonal, and problem-solving skills
A meticulous eye for detail
Aptitude for taking the initiative and identifying opportunities for improvement
Conclusion
When hiring an administrative assistant, it's important to outline the key responsibilities. This article explains the most important competencies an administrative office assistant must have, and it includes a job description template to help you.
Explore All
Write Job Descriptions Articles