Assemblers are an integral part of any manufacturing process. Whether they're assembling toys, furniture, or car parts, they ensure that all the pieces are put together correctly and efficiently to produce quality products. For this reason, understanding what an assemblers job description entails is essential for employers looking to fill such positions.
This article will comprehensively overview the duties and responsibilities associated with an Assembler. A well-crafted job description gives potential candidates insight into what to expect. Let's dive right in!
Who Is an Assembler?
An Assembler is a skilled professional who builds or assembles parts and components into finished products. Construction and assembly of cars, electrical appliances, vehicles, computers, aircraft, and toys are part of what they do.
Assemblers must have excellent eye-hand coordination and the ability to concentrate for long periods on intricate tasks. In addition, they must be knowledgeable about safety procedures when working with hazardous materials and chemicals. An assembler's job can involve tedious manual labor that requires great precision and attention to detail. As such, it requires a highly meticulous individual with good problem-solving skills.
Duties & Responsibilities of an Assembler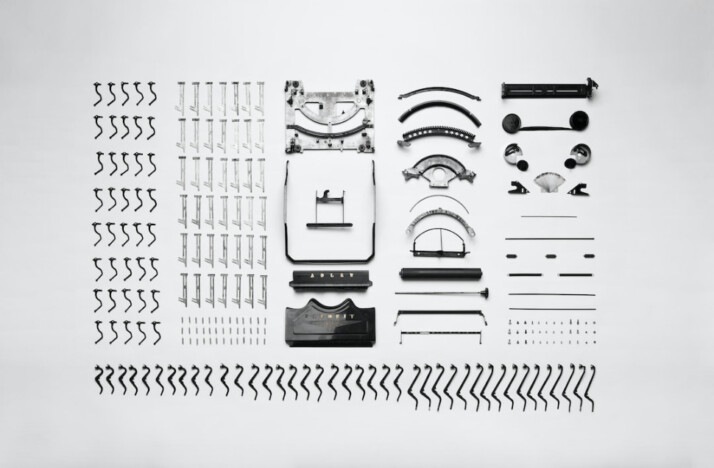 Some of the primary duties and responsibilities of an assembler, include:
Follows instructions provided by blueprints or diagrams to accurately assemble parts and components into a finished product.
Reads schematics, assembly drawings, and sketches to ensure proper parts installation.
Performs quality control checks on assembled products to identify defects.
Identifies non-conforming components and materials and takes corrective action as necessary.
Ensures that all safety precautions are adhered to while assembling parts and components.
Maintains inventory levels of needed parts and supplies in the workplace.
Utilizes various hand tools, such as wrenches, hammers, screwdrivers, etc., for assembling parts.
Tests completed assemblies for functionality and performs troubleshooting where required.
Keeps the work area clean and organized at all times.
Cooperates with other staff members to meet established goals and targets.
Skills and Requirements for an Assembler
Assemblers need to possess a wide range of skills and traits to succeed. Some of these skills include:
Technical expertise in assembly processes and techniques; familiarity with blueprints or schematics are helpful.
An understanding of mechanical systems and tools used for assembly work.
Physical fitness – ability to stand for long periods, repetitive lifting, bending, and twisting.
Manual dexterity and good hand-eye coordination.
Strong organizational and problem-solving abilities.
Attention to detail and high levels of accuracy.
Ability to work independently or as part of a team with minimal supervision.
Adherence to all health and safety regulations, including using personal protective equipment (PPE).
Demonstrated commitment to quality assurance practices and procedures.
Possessing practical communication skills and the capacity to comprehend verbal instructions.
How to Write an Effective Job Description for an Assembler
A well-crafted job description for an Assembler is essential to ensure you attract the right candidate for your position.
Here's how to write one that is both effective and engaging:
Introduce the role clearly, and concisely: Provide a brief overview of what the role entails and why it's a great opportunity.
Outline critical duties and responsibilities: Include any tools or materials needed to perform tasks and safety protocols.
Identify the necessary skills and experience: Ensure candidates have the technical know-how to succeed.
Highlight any unique traits that make the job attractive: Offer insight into the working environment and team dynamic.
Explain what qualifications are preferred: Describe if specific certifications must be considered.
Include salary range: Give candidates an indication of the pay scale, so they can decide if it meets their needs.
Detail benefits and perks: Demonstrate how working with your company will add value to their career.
Conclude with a call to action: Encourage interested applicants to apply quickly before the closing date.
By following this structure, you can ensure you hire the best fit for your position.
Assemblers Job Description Template
Job Title: Assembler
Location: Town, Country
Salary and Perks: $15/hour + Benefits Package
Position Summary
A motivated and enthusiastic assembler is needed to join our team! An ideal candidate has a keen eye for detail and problem-solving skills, and experience in assembling tasks. You will be responsible for assembling components of products with precise accuracy while meeting safety standards and efficiency goals.
Essential Duties & Responsibilities
Assemble parts, tools, and equipment according to specifications and drawings.
Maintain quality control throughout assembly processes.
Conduct routine maintenance on machinery and equipment.
Troubleshoot mechanical issues as they arise.
Evaluate current methods to ensure maximum productivity.
Frequently report assembly progress updates to management.
Follow all safety protocols to ensure safe working conditions.
Rigorously adhere to established policies and procedures.
Qualifications & Requirements
Minimum two years experience in assembling or related field required.
Hands-on experience operating powered machines such as drills and riveters.
Knowledgeable in various hand tools and materials.
Excellent organizational and communication skills.
Keen attention to detail with exceptional focus abilities.
Diligent work ethic with solid time management skills.
Flexibility to adjust schedule during peak production periods.
Conclusion
An assemblers job description encompasses various tasks, including constructing, assembling, and testing electrical circuits. Depending on their industry, these professionals may also be responsible for repairs, diagnosing, and maintaining equipment.
Assemblers must possess excellent technical knowledge and problem-solving skills to ensure that products meet the required quality standards.
Explore All
Write Job Descriptions Articles