An assistant teacher job description is essential for a successful school experience. It outlines the tasks and expectations of assistant teachers and their expected contributions to the education system as a whole.
You must provide clear guidance regarding qualifications, responsibilities, and expectations in a job description. It also ensures that potential applicants are informed about the expectations and opportunities associated with the job.
An assistant teacher is more than someone who assists in the classroom. They are key figures in helping young minds learn and grow. This article outlines an assistant teacher's primary duties, skills, and qualifications, along with an example job description sample.
Primary Duties of an Assistant Teacher
Let's look at some of the primary duties and responsibilities of an assistant teacher to understand the role better:
Model Effective Instruction
An assistant teacher must model effective teaching methods and strategies to the students while helping them understand concepts they may struggle with. They should demonstrate various instructional techniques such as cooperative learning activities, visual aids, and group discussions to create an engaging learning environment.
Assist With Classroom Management
Assistant teachers are responsible for monitoring student behavior and ensuring that classroom rules and expectations are followed. This includes intervening when necessary to keep students on task or addressing any disruptive behaviors promptly.
Support Individual Student Needs
An assistant teacher should be able to assess each student's needs and provide appropriate support and accommodations to ensure their success in the classroom. This could include providing individualized instruction, additional practice materials, or offering emotional support when needed.
Assess Student Performance
The assistant teacher is responsible for assessing student performance on assignments and tests, grading accordingly, and tracking student progress over time. It's vital for assistant teachers to have strong assessment skills to accurately measure how well students understand the material being taught.
Collaborate With Other Teachers
Assistant teachers often work closely with other teachers in the school to ensure that all students' needs are met. This might involve attending meetings or team-teaching classes with other instructors. Additionally, assistant teachers must effectively communicate with administrators, parents, and other stakeholders about any issues or concerns regarding student development.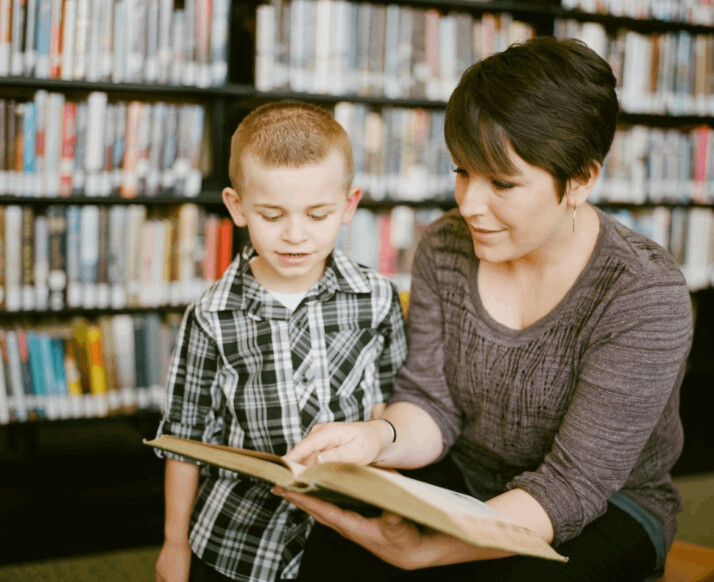 Skills and Qualities of an Assistant Teacher
A good assistant teacher must possess the following skills and qualities:
Well-versed in teaching and classroom management practices.
Experienced with facilitating student learning through differentiated instruction.
Ability to create engaging, meaningful lesson plans.
Knowledge of instructional strategies that will help students understand difficult concepts.
Adept at forming positive relationships with students and colleagues.
Skilled in assessing students' progress and providing support as needed.
Patience in working with individuals having diverse backgrounds or capabilities.
Effective communicator who can maintain clear channels of communication.
Demonstrated excellence in maintaining a safe, orderly, and inviting environment conducive to learning.
Assistant Teacher Job Description Example
Let's look at an assistant teacher job description example to better understand how to write one effectively.
Job Description Example
We are looking for an enthusiastic and passionate Assistant Teacher to join our team! In this role, you will be responsible for assisting the lead teacher in providing a high-quality learning experience for students. You should have excellent communication skills, both written and verbal, as well as strong interpersonal capabilities.
Ideal candidates should possess knowledge of teaching fundamentals, educational practices, and child development theories. Additionally, you must demonstrate proficiency with classroom technology tools, be comfortable developing lesson plans, and be able to assess student progress effectively.
Duties include but are not limited to:
Observing and evaluating student performance
Preparing reports and keeping records of student's progress
Helping the lead teacher in creating instructional materials
Managing classrooms while the lead teacher is away
Adhering to all school policies
This position offers a competitive pay rate of $X per hour and work hours that coincide with the standard school year calendar.
Benefits such as paid time off may also be available depending on the length of employment. If you believe you meet these qualifications and would like to join our dynamic team, please apply today!
Conclusion
An assistant teacher's job description must accurately reflect the duties, skills, and qualities that a successful applicant should have. It should provide applicants with clear expectations of their role to help them decide if they are suitable for the position.
This article outlines an assistant teacher's key skills and qualities, along with an example to help you write one effectively.
Explore All
Write Job Descriptions Articles