Bank analysts are the financial detectives of the banking world. They play a crucial role in helping banks and financial institutions make informed decisions about investments, risk management, and strategy.
With their deep understanding of the financial industry, bank analysts help organizations make intelligent, data-driven decisions that lead to long-term success. A compelling bank analyst job description will attract the best candidates and help you recruit the perfect fit for your organization.
Great bank analysts don't just happen. Employers need to be proactive in attracting and hiring top talent. That begins with putting out a great job description. This article provides all the important details to include in a bank analyst job description.
Who is a Bank Analyst?
Bank analysts are professionals that analyze the financial performance and stability of banks. They may work for a financial institution, investment firm, or an independent consultant.
Bank analysts use various tools and techniques, such as financial statements and risk assessment models, to evaluate a bank's strength and risk profile. They also follow industry trends and developments and recommend to investors or clients whether to buy, hold, or sell stock.
So what makes a great bank analyst job description?
Here are some critical tips for writing a bank analyst job description:
1. Clearly define the role and responsibilities.
A bank analyst's job can vary depending on the organization. Clearly outline the specific tasks and responsibilities that the role will entail, including any required specialized skills or knowledge.
2. Emphasize the importance of data analysis
Bank analysts rely heavily on their analytical skills, so highlight the importance of this aspect of the role.
3. Mention any required certifications or education
Many bank analysts hold advanced degrees in finance or related fields. Some may also have professional certifications such as the Chartered Financial Analyst (CFA) designation. Be sure to mention any required education or certifications in the job description.
Roles of a Bank Analyst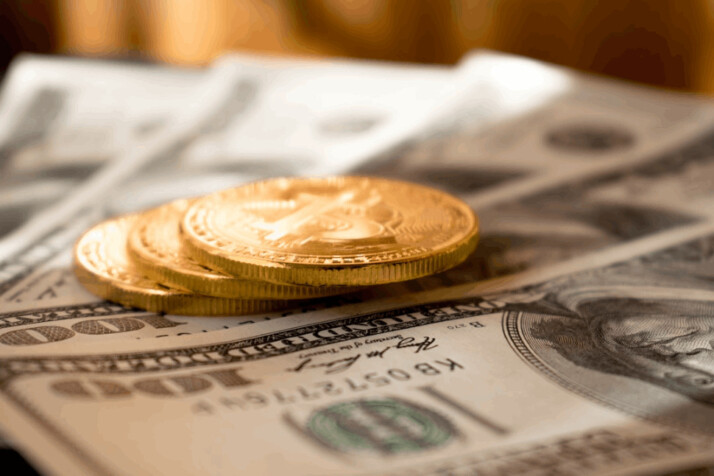 A bank analyst is a financial professional responsible for analyzing and evaluating banks' financial performance and operations. Some of the key roles and responsibilities of a bank analyst include the following:
1. Conducting financial analysis
This involves analyzing banks' financial statements and other financial information to assess their performance, risk profile, and growth potential.
2. Monitoring market and industry trends
A bank analyst needs to keep track of developments in the financial sector, including changes in regulations, market trends, and the competitive landscape.
3. Providing recommendations
A bank analyst recommends investment opportunities or strategies to clients or their employers.
4. Managing client relationships
Bank analysts may work with institutional investors, hedge funds, and other financial institutions. They are responsible for maintaining and building relationships with clients.
5. Communicating findings
A bank analyst may be responsible for presenting their findings and recommendations to clients or their employers through reports, presentations, or other means.
6. Qualifications and Skills
The qualifications and skills of a bank analyst vary depending on the specific employer and the level of the position.
Basic Qualifications and Skills of A Business Analyst
0-3 years experience in banking or a related field.
A bachelor's degree in a banking or related field like finance.
Strong analytical skills and attention to detail.
Excellent communication and presentation skills.
Ability to use financial analysis tools like Microsoft Office, especially Excel and PowerPoint.
Teamwork.
Strong problem-solving skills.
Wide understanding of financial markets, the banking industry, and how it works.
Ability to handle multiple tasks and complete tasks before the deadline.
Preferred Requirements
3-6 years experience in finance or a related field.
A bachelor's degree in banking. Degrees in related fields can also be useful.
Strong analytical skills and attention to detail.
Excellent communication skills, both written and verbal.
Knowledge of financial analysis software and tools such as Excel and Bloomberg Terminal.
Strong problem-solving and critical thinking abilities.
Ability to work under tight deadlines.
Ability to handle multiple tasks and complete them effectively.
Familiarity with financial regulations and compliance issues.
Experience working in a financial institution or financial analysis role.
A CFA or MBA degree is a plus.
Interpersonal Skills Required for Bank Analyst
Bank analysts should have strong interpersonal skills to communicate with clients, colleagues, and management effectively. Some specific interpersonal skills that are important for bank analysts include:
Ability to communicate analysis effectively.
Ability to work effectively with others to achieve success.
Great negotiation skills.
Ability to read and interpret the nonverbal cues of others and adjust their communication style accordingly.
Ability to adapt to changing circumstances and work effectively under pressure.
Conflict resolution skills.
Salary Expectations
Bank analysts earn competitive salaries based on their level of education, experience, and location. The average salary for a bank analyst is $61,467 per year. However, salaries can range from $40,000 to over $100,000 per year, depending on the above-mentioned factors.
Bank Analyst Job Description Examples
Example 1
Job Summary
X bank is seeking a financial professional to analyze and advise on the banking industry. The successful candidate should have a strong finance, economics, accounting, business strategy, and investment analysis background. They must be able to identify risks and opportunities within the sector, create complex forecasting models, and develop reports. Also, provide guidance on decision-making related to banking investments. This position requires excellent quantitative skills and the ability to accurately interpret market trends and indicators.
Roles & Responsibilities
Analyze economic data and market trends to evaluate the effectiveness of current banking strategies.
Develop sophisticated mathematical models to project potential outcomes from various courses of action.
Design and deliver presentations with clear explanations of results or findings.
Monitor changes in regulations that may impact bank operations.
Maintain an up-to-date knowledge of the latest banking trends and developments.
Assist with mergers, acquisitions, joint ventures, and other capital-raising activities.
Assist senior management in making strategic decisions by providing timely advice and recommendations.
Skills & Qualifications
A Bachelor's degree in Finance, Economics, Accounting, or a related field.
Extensive experience working in the banking industry preferred.
Highly proficient in Microsoft Office applications such as Excel, PowerPoint, Word, and Outlook.
Demonstrated success in developing complex financial models.
Strong communication skills, both written and verbal.
Ability to work independently and effectively manage multiple priorities under tight deadlines.
Experience
At least 5 years of experience in a similar role at a bank or financial institution.
Salary & Benefits
The salary range will depend on qualifications and experience. In addition to competitive salaries, benefits include medical, dental, and vision coverage; paid time off; flexible spending accounts; life insurance; 401k plan; tuition reimbursement; commuter benefits; employee discounts; and more.
Job Demands
This job may involve long hours during peak times of the year, such as quarterly reporting. It also requires extensive travel due to attending meetings with customers and vendors.
Example 2
Job Summary
We are seeking an experienced Bank Analyst to join our financial team. In this role, you will be responsible for providing high-level guidance and analysis to help ensure the smooth operation of bank operations. You must have extensive knowledge of banking products, regulations, processes, and procedures; excellent analytical skills; and a deep understanding of financial instruments and markets. The ideal candidate is detail-oriented and can work independently in a fast-paced environment with minimal supervision.
Roles & Responsibilities
Evaluate bank transactions and accounts to assess risk exposure.
Develop comprehensive strategies for evaluating loan portfolios.
Conduct market research to identify potential areas of growth and improvement within the banking system.
Evaluate existing banking systems, including hardware and software, to determine their efficacy.
Identify trends in consumer behavior by analyzing customer data.
Recommend changes or improvements to enhance operational efficiency and performance.
Provide expert advice and recommendations on how best to manage banking risks.
Determine key areas of improvement in cost, revenue, and profitability.
Conduct regular audits of bank accounts to ensure compliance with industry standards.
Skills & Qualifications
Bachelor's Degree in Finance, Accounting, Economics, or another relevant field.
A minimum of five years of experience working as a Bank Analyst.
Proficiency in utilizing analytics software such as Tableau, SAS, SQL, etc.
Strong numerical aptitude and problem-solving skills.
Familiarity with international banking regulations.
In-depth knowledge of banking products, services, and protocols.
Excellent communication, interpersonal, and organizational abilities.
Ability to work accurately with great attention to detail.
Experience
Applicants should have at least 5 years' experience in a related job function. Candidates with advanced degrees in finance, accounting, economics, or other related fields may be preferred. Knowledge of various financial concepts, practices, and procedures is essential. Must also demonstrate expertise using analytics software.
Wrapping Up
Bank analysts help make significant financial decisions in financial institutions. Any organization's growth and development depend on its financial decisions. This is why it is crucial to put out great job descriptions. This will attract top talents to your organization.
Use the samples in this guide to craft the perfect business analyst job description.
Explore All
Write Job Descriptions Articles