As a bar manager, it's essential to be organized and able to lead a team while managing the day-to-day operations of the establishment. Crafting an effective bar manager job description can help set expectations, attract the right candidates, and ensure the best fit for the position.
This article explores the key duties of a bar manager to help you create a job description that captures all the necessary qualifications.
Roles and Responsibilities of a Bar Manager
A bar manager's responsibilities are essential for the smooth operation of a business. They provide leadership and direction to staff and ensure an excellent customer experience.
Below are some of the primary roles and responsibilities of a bar manager:
Staff Management
A bar manager has the important job of managing their staff. They must be able to motivate and coach employees, delegate tasks efficiently, address any problems or conflicts quickly, and foster an environment of collaboration.
Inventory & Supplies
Bar managers must also manage all inventory and supplies necessary for running a bar. This includes ensuring stock levels are sufficient, orders are placed on time, and accurate records of purchases.
Customer Relationships
Bar managers have to build positive relationships with customers by providing exceptional service. They should be skilled at handling complaints and resolving any issues that arise. Additionally, they need to stay current on trends in food and beverage so that they can offer suggestions to customers.
Business Management
It is the responsibility of a bar manager to set goals for the business and create plans to meet those goals. This includes creating budgets, monitoring expenses, maximizing profits, staying competitive in the market, and ensuring operational procedures are followed correctly.
Job Knowledge & Skills
To succeed as a bar manager, one must have extensive knowledge of the management side and the day-to-day operations of a bar. They must also possess strong organizational skills, problem-solving abilities, customer service expertise, and proficiency in marketing strategies.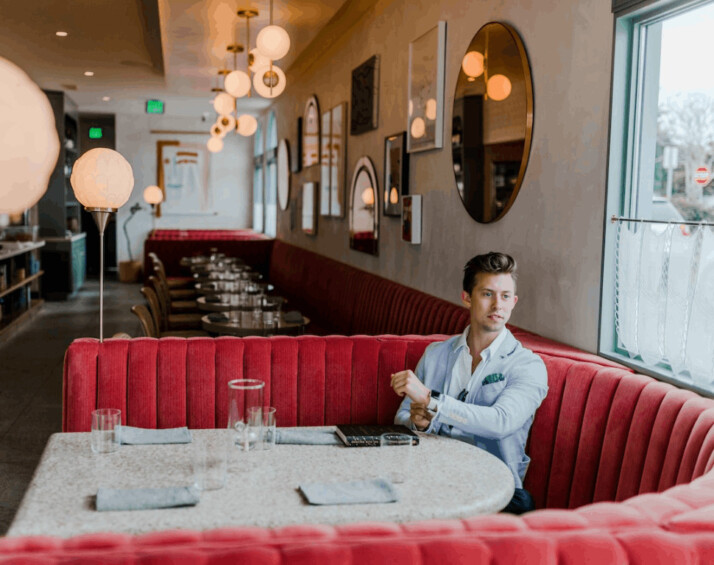 Bar Manager Job Description Example
Follow the sample below if you need to craft an effective bar manager job description that will attract the ideal candidate for the position:
Job Description Example:
We are looking for an experienced and passionate bar manager to lead our energetic team! At [Company], we strive to provide an excellent customer experience, from the drinks we serve to the atmosphere we create. Our ideal candidate is a natural leader with prior management experience in the hospitality industry.
Responsibilities:
Manage staff, including recruiting, training, and scheduling shifts
Develop and execute strategies to increase sales and profitability of the bar
Track inventory, costs, orders, and pricing while adhering to budget guidelines
Create memorable experiences through drink specials, promotions, and other creative events
Ensure that all guests receive friendly, efficient service at all times
Skills & Qualities:
2+ years of experience in a supervisory role in the hospitality industry
Excellent organizational and problem-solving skills
Strong leadership qualities
Knowledgeable in wine/liquor varietals, cocktails, and popular trends
Outstanding communication and interpersonal skills
At [Company], we offer competitive pay, health benefits, 401K match, and vacation time. We encourage a culture of collaboration where everyone feels respected and supported. If this sounds like you, apply now!
Conclusion
A bar manager is responsible for the daily operations of a bar. They must ensure that customers have an enjoyable experience and that all policies are followed.
A successful bar manager should have excellent customer service skills. They must be able to multitask effectively, possess great problem-solving abilities, and have knowledge of liquor laws and regulations.
With these qualifications, a bar manager can successfully lead their team to provide excellent customer service and generate profits.
Explore All
Write Job Descriptions Articles