Baristas are professionals who make and serve delicious coffee drinks in cafés, restaurants, and coffee shops. They expertly prepare beverages for customers using various brewing techniques, from latte art to specialty syrups.
Barista job descriptionrequires a great deal of skill, knowledge, and enthusiasm for all things related to coffee. This article will provide an overview of what it's like to be a barista, including job duties, skills required, and benefits.
Job Duties and Responsibilities for a Barista Job Description
At their core, baristas act as ambassadors for coffee products by providing excellent customer service while preparing drinks to the highest standards. Specific duties may include:
Brew espresso-based beverages such as cappuccinos and lattes
Make recommendations to customers based on their preferences
Describe the flavors of different coffees, teas, and espresso-based drinks
Greet customers warmly and answer any questions about menu items or pricing
Operate a cash register and process payments from customers
Prepare food items such as pastries or sandwiches for customers who order them with their drinks
Clean up spilled drinks, wipe down countertops, wash dishes, and perform other essential cleaning duties when necessary.
Skills Required
A successful barista will have in-depth knowledge of brewing methods, coffee beverages, specialty syrups, tea varieties, and ingredient pairings. Other skills needed for this position include the following:
Knowledge of proper food safety procedures
Ability to work in a fast-paced environment
Excellent customer service skills
Attention to detail when preparing beverages or taking orders
Good communication skills and the ability to interact effectively with customers.
Benefits of Being a Barista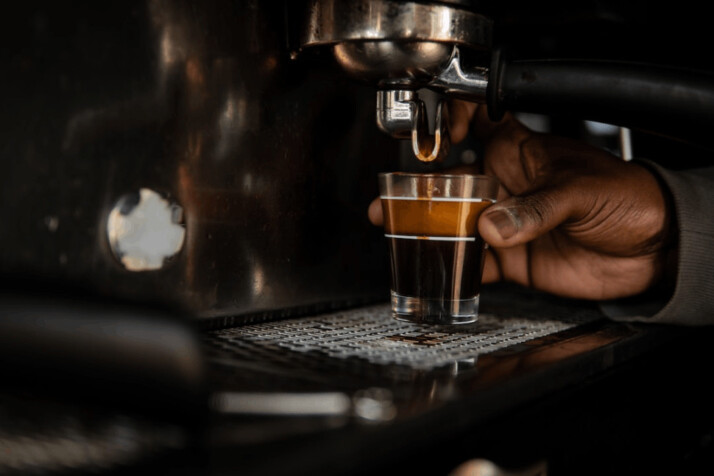 Being a barista can be a gratifying career, both financially and personally. The benefits of being a barista may include the following:
Job flexibility
Baristas can work part-time or full-time, depending on their needs. Plus, many cafés offer flexible schedules that allow employees to choose what hours they would like to work.
Opportunities to learn
Baristas often get the chance to learn about different coffee brewing styles and flavors and develop their customer service skills.
Room for growth
With experience and additional training, baristas can move up in the ranks of a coffee shop or café and become supervisors or managers.
FAQs
Q: What Is the Difference Between a Barista and a Server?
A: A barista specializes in making coffee-based beverages, while a server typically takes food orders and serves meals.
Q: What Qualifications Are Needed to Become a Barista?
A: Most employers require baristas to have at least some experience with coffee brewing or customer service. Some may also require formal training or certification in food safety and other areas.
Q: How Do Baristas Work?
A: A barista must create a pleasant customer experience to fulfill food and drink orders. Therefore, they often collaborate with the Store Manager to deliver customer satisfaction while increasing revenue.
Q: How Much Money Do Baristas Make?
A: According to the Bureau of Labor Statistics, the median annual wage for baristas was $23,640 as of 2019. Salaries can vary depending on experience level and geographic location.
Takeaway
Becoming a barista is a great way to make money while working with a top-rated product.
The job requires dedication, skill, and a passion for creating great coffee beverages for customers! If you have what it takes to become a successful barista, find your nearest coffee shop and apply today!
Explore All
Write Job Descriptions Articles