A concise and professional call center agent job description is crucial to the success of your organization.
Experienced professionals know that attention to detail in crafting an effective description can go a long way toward attracting talented and qualified candidates. In addition, it helps you streamline the hiring process.
Unfortunately, too many organizations fail to put forth the effort needed to craft compelling descriptions. This leads to decreased morale among existing employees and inadequate performance from new hires.
This article will provide helpful insights into creating engaging and comprehensive job descriptions that stand out from the competition. Such descriptions will effectively reflect the duties and requirements of the position.
Qualities of a Good Call Center Agent
A good call center agent is one of the most valuable assets to any organization. However, possessing certain qualities can go a long way toward ensuring success. We analyze these qualities below.
Strong Communication Skills
The ability to effectively communicate with customers over the phone is vital for successful call center agents. Agents must be able to articulate information clearly while conveying understanding and sensitivity to their client's needs.
Additionally, they must also possess great written communication skills in order to respond to email inquiries and draft concise reports detailing customer interactions.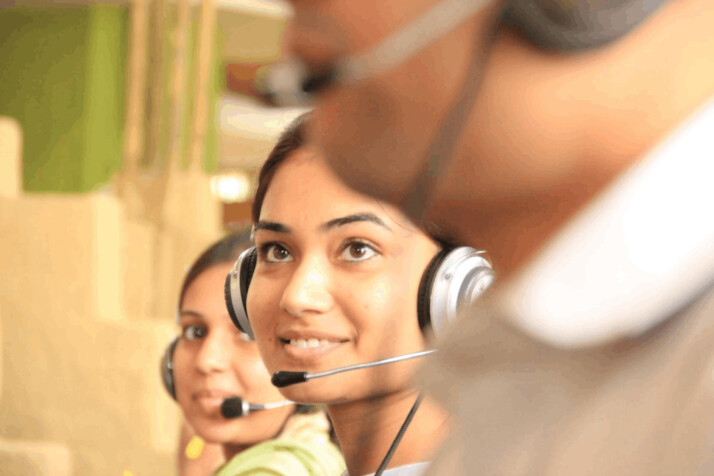 Empathy
Another quality that sets great call center agents apart from mediocre ones is the capacity to empathize with their customers.
Agents should strive to understand how their customers feel in order to provide appropriate solutions and ensure satisfaction. They must have the necessary interpersonal skills to remain professional yet personable during difficult conversations.
Problem-Solving Ability
Call center agents are often placed in challenging situations and need to think on their feet in order to come up with effective resolutions. Deep knowledge of the product being sold, along with creative problem-solving techniques, can help agents provide satisfactory solutions to the most complex problems.
Patience
Working in a call center requires patience due to extended periods of time spent on calls with customers who may not always be helpful. Agents must maintain their composure and demonstrate an unwavering commitment to helping resolve issues regardless of how frustrating the situation may be.
Active Listening
This is an underrated skill among many call center agents, but it is important nonetheless. Successful agents take the time to fully comprehend what their customers are saying before responding. They pay close attention to subtle cues which could signify underlying issues. Asking relevant questions to clarify statements is also a critical part of this process.
Flexibility
It's important for call center agents to adapt quickly to changes both internally within the company and externally when dealing with customers. Situations will arise where agents must adjust their approach.
Examples of Call Center Agent Job Descriptions
To set you on the right path, we have some examples of call center agent job descriptions. Look through and select the one that best suits your needs.
Call Center Agent Job Description 1
We are looking for an experienced call center agent to join our team and provide excellent customer service. The ideal candidate must have a high level of emotional intelligence and the ability to handle difficult customer complaints with empathy and professionalism.
The successful applicant will possess at least two years of experience in a customer-facing role, preferably in a call center environment. In addition, they should demonstrate excellent interpersonal skills, including active listening, problem-solving, and conflict resolution. An aptitude for multitasking and working under pressure is also required.
A good command of both written and spoken English is essential for this role. The candidate must have strong verbal communication skills and proficiency in basic computer software. As part of their responsibilities, the agent may be called upon to accurately record customer information and address issues that arise during interactions.
If you think you have what it takes to join us as a call center agent, please apply now!
Call Center Agent Job Description 2
We are seeking an experienced and reliable Call Center Representative to join our team. This role will involve answering inbound calls from customers and managing customer inquiries and complaints. The ideal candidate should have excellent communication skills, be patient and courteous, and possess the ability to solve problems with ease.
We prefer applicants with a minimum of 3 years of experience working in a call center environment, preferably as a representative or agent. In addition, they must have strong organizational and multitasking abilities, along with exceptional conflict-resolution techniques. A comprehensive understanding of customer service principles and practices is essential for this role.
Tasks assigned to the Call Center Representative include: responding promptly to customer inquiries; providing accurate information on services and products offered by the company; maintaining records of customer interactions; following up on customer requests; escalating issues when necessary; participating in training sessions to stay current on new services and updates; meeting performance goals and quotas set by management; and adhering to all applicable laws and regulations.
This position requires a high school diploma or equivalent certification, as well as any relevant qualifications related to customer service. Furthermore, candidates must have good verbal communication, active listening, and written comprehension skills.
Final Thoughts
Writing a call center agent description is easier than ever once you read this article. It includes well-written samples that can help you craft yours. It also analyzes the qualities expected of a good call center agent.
Explore All
Write Job Descriptions Articles