Caring for others can be one of the most rewarding and fulfilling roles that a person can have. However, becoming a caregiver isn't just about the passion you may have to help. It's also important to understand what is expected of the role.
This article explores the vital components of a caregiver job description, so readers can better understand what this kind of work entails. It allows individuals to make an informed decision on whether or not it is the right fit for them.
The Main Responsibilities of a Caregiver
Below are some of the primary responsibilities of a caregiver are as follows:
Assist With Daily Activities
The primary responsibility of the caregiver is to assist clients with daily activities, such as bathing, dressing, grooming, and toileting. They must provide physical assistance when needed and ensure that these tasks are completed on time.
Plan Client Care
Caregivers must plan their care based on each client's needs. This includes researching and evaluating appropriate treatments, therapies, medications, diet plans, and exercise programs. They must also stay up-to-date on current best practices for treating patients with various medical conditions.
Provide Companionship
An essential part of a caregiver's job is providing companionship to their clients. This may include engaging in conversation or other activities that can help improve their patients' mental health and well-being.
Implement Safety Measures
Caregivers must create and implement safety measures to protect their clients from potential harm or injury. These measures may include installing grab bars in bathrooms, ensuring paths are free from obstacles and using specialized equipment for transfers.
Develop Job Skills
Caregivers must possess certain skills and knowledge to effectively do their job. This includes communication, problem-solving, time management, organizational, and empathy skills. Caregivers need to continue developing these skills to provide their clients with the highest quality of care.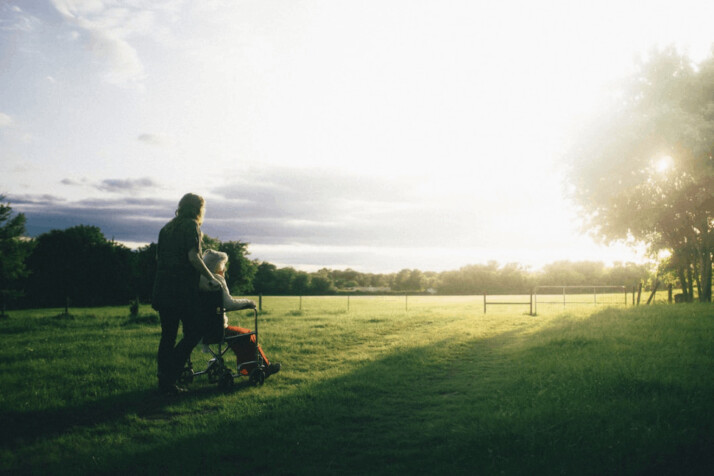 Key Skills and Qualities of a Caregiver
We have listed below the key skills and qualities of a caregiver that clients often look for in the ideal candidate:
Empathetic: Capable of understanding and sharing the feelings of another.
Caring: Demonstrating sincere compassion and concern for others.
Dedicated: Committed to providing quality care despite challenging situations.
Punctual: Adhering to a strict schedule with little deviation.
Organized: Maintaining accurate records, managing resources, and efficiently completing daily tasks.
Flexible: Adapting to changing conditions or unexpected events without disruption.
Patient: Allowing sufficient time for individuals to express their thoughts and needs without interruptions or criticism.
Dependable: Constantly reliable and trustworthy when providing care.
Knowledgeable: Possessing a deep understanding of health topics and related matters.
Respectful: Treating patients, family members, and colleagues with kindness and dignity.
An Effective Caregiver Job Description Example
We are looking for an experienced in-home caregiver to provide support and assistance to our elderly clients. This role requires a compassionate individual with excellent communication skills and the capacity to recognize the needs of others.
Responsibilities:
Monitor health conditions, administer medication, and assist with mobility
Provide companionship, promote healthy eating habits and ensure hygiene standards are met
Engage with clients by playing games, conversing, and attending social events
Assist with household chores, such as laundry and grocery shopping
Skills & Qualities:
Proficient understanding of caregiving techniques
Previous experience providing quality care for elderly patients
Ability to multitask efficiently and manage daily workloads
Strong organizational and time management skills
Excellent interpersonal skills and compassion for all individuals
At [company name], we foster a culture of respect, collaboration, and creativity. We strive to provide our clients with the best possible service and offer competitive compensation packages for caregivers who join our team. Apply now to be part of a fun and rewarding work environment!
Conclusion
Becoming a caregiver is an incredibly rewarding role and requires compassion, patience, and dedication. This article provides a caregiver job descriptionoutlining the key skills and responsibilities needed to be successful in this profession.
With the right qualifications and experience, caregivers can make an enormous difference in people's lives and bring joy to those they care for.
Explore All
Write Job Descriptions Articles