A cashiering job description is a summary of the duties of a person who runs a point-of-sale machine in a store, or grocery store.
This article focuses on the essential duties required for a cashiering job and a sample to perfect your job description for a retail cashier. Let's dive in!
What Does a Cashiering Job Entail?
A cashiering job involves a range of responsibilities, from handling financial transactions to providing customer service. It requires someone who is organized and detail-oriented, and comfortable working with money.
They must have excellent interpersonal skills for interacting with customers and collaborating with coworkers. In addition, the cashier should be able to multitask effectively while dealing with multiple customers at once.
As they process payments, accuracy, and attention to detail are paramount; errors can cost businesses dearly in terms of lost revenue and potential fines.
Furthermore, cashiers often handle returns and exchanges, so familiarity with store policies is essential. Finally, they must stay up-to-date on current promotions and discounts to ensure customers get their proper savings.
Duties to Include for a Cashiering Job Description
Cashiering duties will often vary from establishment to establishment, so be sure to include relevant information for prospective employees. Here are some responsibilities for a cashiering job:
Ability to process customer purchases using cash registers.
Read barcodes and check prices to avoid overcharging
Make out refunds, exchanges, and tickets
Submit stamps and coupons for redemption.
Utilize new product launches and cross-selling techniques
Answer client questions, direct them properly, and offer them the data they need.
Welcome and thank customers as they enter and leave the store.
Take care to keep your register areas neat.
Keep tabs on what's happening with the books and let the boss know if something seems off.
Facilitate product swaps and returns
Great Cashiering Job Description Sample
This great INK example of a cashiering job description describes the different responsibilities and tasks that go along with the position. Most employers want to hire applicants with positive attitudes that will be an "anchor of customer service."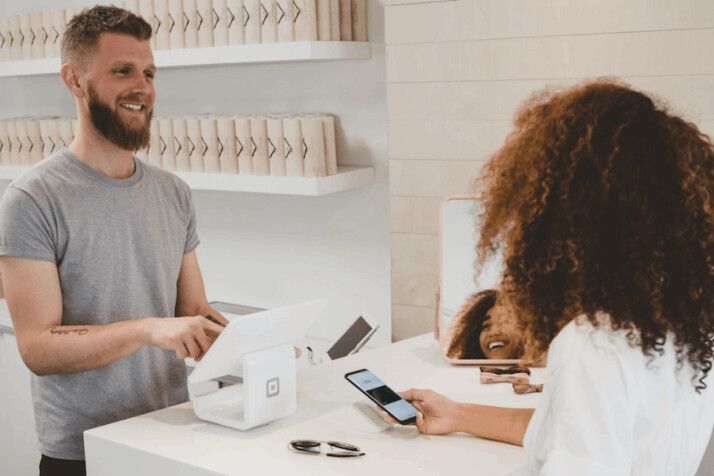 We are seeking an experienced cashier to join our team and help ensure the smooth running of day-to-day financial transactions. In this role, you will be responsible for accurately processing payments, issuing receipts, maintaining registers, and providing exceptional customer service.
Your adeptness with figures and aptitude for numbers will enable you to efficiently manage multiple tasks in a timely manner.
You should be able to maintain focus and concentration even during busy times while consistently adhering to regulations concerning money handling and security protocols.
Additionally, your excellent interpersonal skills will enable you to interact well with customers, address their needs, and resolve any issues that may arise.
With a keen eye for detail, you will be relied upon to monitor the register's accuracy throughout the shift. As part of your responsibilities, you'll need to collect and record data as pertains to sales, discounts, payment types, refunds. Thus, ensuring all financial records are kept up-to-date.
Final Words
Thecashiering job description above is just a sample. You can tailor it to meet personal and company needs. s
Explore All
Write Job Descriptions Articles