Pursuing a career as a certified public accountant (CPA) is an attractive and rewarding option. This is true for individuals looking to specialize in the field of finance and taxation.
But becoming a CPA can be a complex process. So, it's essential to understand what is required when it comes to a certified public accountant job description and its expectations.
With this article, we will explore the particulars of the CPA job description with a well-crafted example.
What Is a Certified Public Accountant (CPA)?
A Certified Public Accountant is a professional financial professional licensed by a state board of accountancy and has passed the rigorous Uniform CPA Exam.
CPAs are trusted business advisors and provide invaluable guidance in taxation, auditing, and business planning. CPAs possess exceptional skills with numbers and can accurately identify irregularities, help manage costs, analyze data and maximize profitability.
Furthermore, they have a deep understanding of the law. It enables them to offer insightful consultation on mergers, acquisitions, capital gains, and securities regulations. In short, a CPA is an essential asset for any organization looking to ensure its fiscal health.
Key Skills and Responsibilities of a CPA
A Certified Public Accountant (CPA) has several responsibilities to ensure the accurate and efficient management of a company's financials. Following are some of the essential skills and responsibilities of a CPA:
Accounting
A CPA is responsible for auditing, managing, and maintaining a company's accounting records. It includes accounts receivable, accounts payable, tax reports, payroll, cash flow analysis, budgeting, and other related tasks. The CPA must also be knowledgeable about Generally Accepted Accounting Principles (GAAP), International Financial Reporting Standards (IFRS), and state-specific regulations.
Tax Preparation
As part of their duties, CPAs must prepare federal, state, and local tax returns for their clients. This includes individual tax returns as well as corporate taxes. They must stay up-to-date on current legislation to ensure that they file all applicable forms accurately. Furthermore, CPAs may provide advice on legal matters such as business entity selection and estate planning.
Management Advisory
A CPA is often tasked with providing financial guidance and support to businesses. This can involve working with management teams to create forecasts, recommend investments, analyze profits & losses, and review financial statements.
In addition, CPAs may offer strategic advice on growth opportunities, capital structure, operational efficiency, and risk management.
Public Relations
CPAs are expected to maintain a high level of professionalism in their dealings with clients and colleagues. This includes communicating effectively and being courteous at all times. In some cases, CPAs may have to serve as spokespersons for their clients or represent them at public events.
Certified Accountant Duties
A CPA must remain in good standing by meeting the requirements set forth by the State Board of Accountancy. This typically involves completing continuing education courses and passing an ethics exam every few years.
CPAs are subject to rules of professional conduct and must adhere to industry standards when dealing with clients.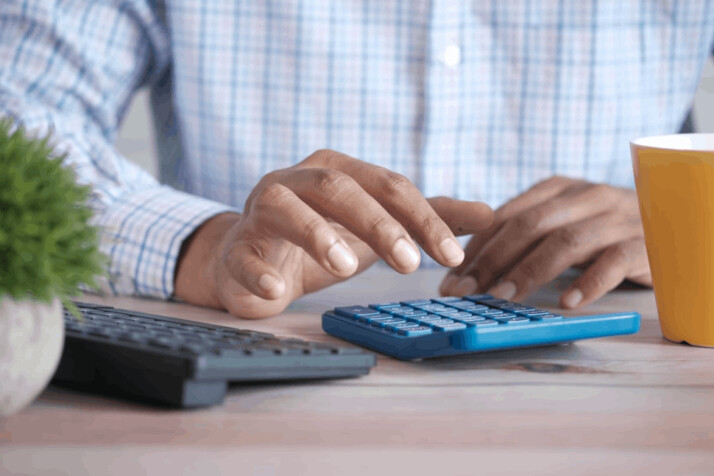 Certified Public Accountant Job Description Example
We have crafted a great example of a certified public accountant job description to clearly convey the expectations of this role.
Job Description Example:
We are seeking an experienced Certified Public Accountant (CPA) to join our company. You will be expected to analyze financial data, prepare reports, and help plan budgets that ensure the fiscal health of our company. As part of your role, you must also stay abreast of changes in accounting regulations.
Responsibilities:
Analyze financial data and records
Prepare accurate financial reports
Help create budget plans and track expenditures
Stay up-to-date with industry trends and regulatory changes
Oversee internal audit processes
Skills & Qualifications:
Bachelor's degree in Accounting or Finance
CPA license required
Extensive knowledge of financial principles and practices
Excellent mathematical and problem-solving skills
Strong organizational and communication skills
Ability to work accurately under pressure
Our company is committed to providing a stimulating environment where everyone can thrive. We offer competitive benefits such as health insurance, paid time off, and retirement savings programs. If you have the necessary qualifications and are excited about this opportunity, we invite you to apply today!
Conclusion
A Certified Public Accountant is an important role that requires a broad range of skills, from auditing and budgeting to tax preparation. Though the position is demanding and comprehensive, the rewards can be plentiful for those willing to put in the effort.
With dedication and expertise, CPAs are equipped to provide valuable insight into financials, making them invaluable in the business world.
Explore All
Write Job Descriptions Articles