As the complexity of technology grows, so too does the demand for qualified individuals to fill leadership positions. Chief Information Officers (CIOs) are a crucial part of this equation and come with their own unique set of job duties and responsibilities.
This article explores what exactly goes into a chief information officer job description. We will discuss the key competencies and expectations that CIOs must meet to fulfill their roles effectively.
Key Competencies of a Chief Information Officer
A Chief Information Officer (CIO) is a senior executive responsible for driving the company's information and technology strategy. The CIO is tasked with ensuring that all business operations are supported by current, reliable technology. They need to ensure that any new investments in technology align with the organization's overall objectives.
The primary Duties of a Chief Information Officer (CIO) are as follows:
Leading Strategy
The CIO is responsible for formulating and executing the company's IT strategy, including defining the technology architecture and aligning it with the business goals.
They must have extensive experience in executive management as well as an understanding of various technologies. It would enable them to develop an effective plan that maximizes the benefits while minimizing costs.
Evaluating Technology
The CIO needs to stay abreast of new technological developments, so they can recommend the best options to their organization. This involves researching current trends, assessing different solutions, and forecasting future possibilities. They must ensure their strategies account for both short-term gains and long-term objectives.
Managing Systems
In addition to directing technology initiatives, the CIO also oversees the operation of existing systems and networks within the organization. They must use their technical skills and knowledge to troubleshoot any issues that arise, deploy updates, and manage security protocols.
Budgeting
It is essential for the CIO to budget resources efficiently to achieve optimal performance from the IT department. They must determine how much money should be allocated for software purchases, hardware upgrades, and maintenance contracts. Then, they must come up with creative ways to save money.
Overseeing Projects
CIOs are usually involved in larger projects, such as implementing ERP or CRM systems. They provide guidance to team members throughout the development process by setting timelines, determining milestones, monitoring progress, and ensuring accuracy.
Fostering Collaboration
A successful CIO understands that collaboration between departments is essential to maximize efficiency and productivity. As such, they strive to foster relationships between teams by engaging with them regularly and providing assistance when necessary.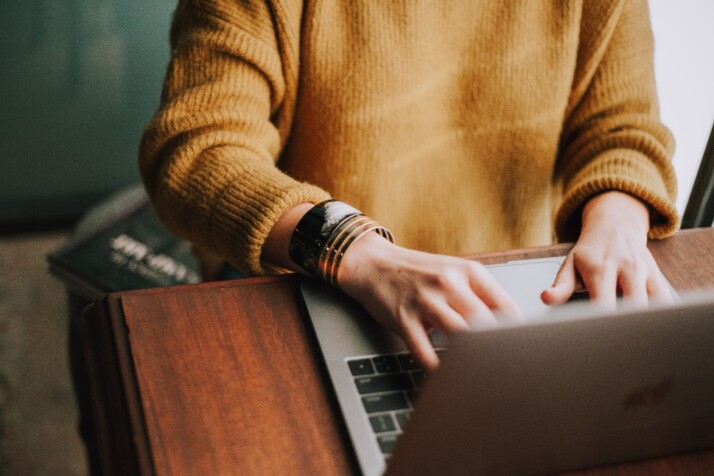 Chief Information Officer Job Description Example
Below is a great chief information officer job description example to help you understand the expectations of this role better.
Job Description Example:
We are seeking a creative and experienced Chief Information Officer (CIO) to lead our information technology team. In this role, you will be responsible for devising strategies to ensure the security and efficiency of all IT systems at our company.
Responsibilities:
Develop innovative solutions to increase user productivity across the organization
Oversee projects related to the development, maintenance, and enhancement of IT systems
Analyze business requirements and design suitable software/hardware solutions
Monitor system performance metrics, such as network latency or CPU utilization
Establish budgets for hardware/software purchases and manage relationships with vendors
Stay up-to-date with industry trends and emerging technologies
Lead, motivate, and evaluate IT staff
Skills & Qualifications:
Bachelor's degree in Computer Science or equivalent field
Proven experience leading an IT department
Excellent problem-solving skills
Knowledge of software engineering principles
Understanding of networking protocols and technologies
Outstanding communication and interpersonal abilities
Ability to think strategically and execute tactically
At our company, we strive to create an environment where employees feel empowered and respected while they work towards their goals. Our benefits package includes competitive salaries, health insurance, wellness programs, flexible schedules, generous vacation days, and professional development opportunities. If you believe you have the right skill set and qualifications to take on this exciting challenge, we want to hear from you!
Conclusion
The job of a Chief Information Officer is both complex and demanding. It requires an individual with the right mix of technical know-how and leadership qualities.
With all its complexities, this position is extremely rewarding, as it offers an excellent opportunity for professional growth and recognition. This article provides an overview of the role of a CIO and a sample job description to help you grasp the position better.
Explore All
Write Job Descriptions Articles