A Chief Technology Officer (CTO) plays a vital role in today's rapidly evolving technological landscape. They provide strategic leadership and operational oversight to ensure that an organization fully utilizes the latest advancements in technology.
Therefore, it is essential for any aspiring CTOs to have a thorough understanding of the chief technology officer job description. It will help them understand how they will be expected to contribute to the success of the organization.
This article will explore the many facets of a CTO's position, including potential skills and qualifications necessary to carry out their responsibilities.
Primary Skills and Qualifications of a CTO
A Chief Technology Officer (CTO) is responsible for the overall technological strategies, development, and implementation of a company's IT systems. Below are some of the primary skills and qualifications of a Chief Technology Officer:
Developing Strategy
The CTO is responsible for developing plans and strategies that align with the company's goals to ensure its future success. They must consider current technology trends and industry best practices when coming up with cost-effective and efficient solutions.
Additionally, they should be able to anticipate upcoming changes in technology and how those may affect the business.
System Design & Implementation
The CTO will design, build and implement effective information systems tailored to meet the company's needs. This includes selecting appropriate hardware and software, ensuring security measures are in place, and providing support for users.
In addition, they may need to hire personnel or subcontractors to assist with the tasks required for system design and implementation.
Network Security & Maintenance
As part of the CTO role, they must also manage network security and maintenance. This includes monitoring user access levels, protecting against malware and other malicious activity, performing regular backups, and maintaining data integrity.
The CTO should also be knowledgeable on disaster recovery procedures in case something were to go wrong.
Budget Management
The CTO is also responsible for managing budgets related to technology investments. This includes forecasting capital expenses associated with new technologies, evaluating existing systems for potential upgrades or replacements, and negotiating contracts with vendors or contractors.
Research & Development
A successful CTO must stay abreast of developments in their field. They must research new products, services, applications, and techniques that could benefit their company or organization. In addition, they should identify emerging technologies that could provide competitive advantages and suggest ways to integrate them into existing operations.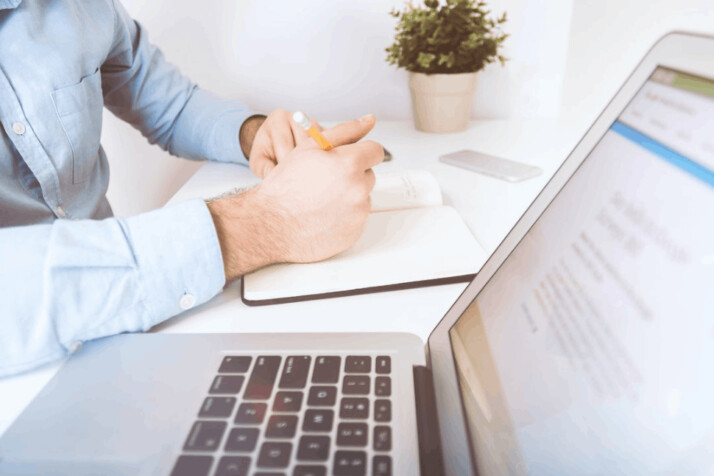 Chief Technology Officer Job Description Example
The chief technology officer job description below will provide insight into what employers look for in a potential CTO for their organization.
Job Description Example:
Are you a passionate, experienced technology leader? We're looking for an innovative Chief Technology Officer to join our growing team. In this role, you will oversee all technical aspects of the company and guide the development of our cutting-edge solutions.
Responsibilities:
Lead research initiatives that identify emerging trends in technology and recommend ways to capitalize on them
Develop strategies to support long-term goals through technological advancements
Manage the design, implementation, and maintenance of IT systems
Create and monitor budgets while ensuring cost efficiency
Oversee recruitment of key personnel and their training and management
Ensure compliance with data security standards
Monitor market competition and devise strategies to stay ahead
Skills & Qualities:
Strong understanding of current and developing technologies
Proven track record leading successful tech projects
Outstanding organizational and problem-solving abilities
Excellent interpersonal and communication skills
Ability to thrive in fast-paced environments under pressure
Bachelor's degree in Computer Science or a related field
At our organization, we foster collaboration among talented individuals from various backgrounds. The benefits package includes a competitive salary, healthcare coverage, a generous PTO policy, weekly lunches, and more! Join us today!
Final Words
The chief technology officer role is critical for businesses seeking to leverage technology and maximize their competitive edge. This position requires an extensive understanding of complex IT systems and architecture, as well as a passion for driving innovation within a company. A successful CTO must possess strong communication skills and motivate teams to deliver solutions that meet both customer needs and business objectives.
Explore All
Write Job Descriptions Articles