A well-written clerk job description is a crucial part of any business that requires an organized, detail-oriented individual to help ensure operations run smoothly. Clerks are the unsung heroes of any organization. Their job description might not be the most glamorous, but their work is essential for a successful business.
From filing to data entry and more, clerks provide invaluable administrative support in keeping daily operations running seamlessly. But do you know what exactly goes into being a clerk? Let's dive into the specifics of a clerk's job description!
The Main Responsibilities of a Clerk
Below are some of the primary responsibilities of a clerk you can expect to see in a job description:
Office Maintenance
The primary responsibility of the clerk is to maintain an orderly office environment. This includes tasks such as stocking supplies, sorting documents, and organizing filing systems. They must be prepared to answer inquiries from customers and employees, whether by phone or in person.
Filing & Data Entry
A clerk is responsible for managing files and entering data into computerized databases. They must ensure that all paperwork is filed and labeled, so it can be easily located when needed. They may need to retrieve specific documents upon request and keep track of any changes made.
Processing Invoices
An important duty of a clerk involves processing invoices related to the business's activities. Clerks must review incoming invoices to ensure they are accurate and up to date before approving them. They may also need to collect payment information or follow up with clients on overdue payments.
Customer Service
Clerks are often expected to provide customer service support for both external and internal customers.
They must be able to respond quickly and courteously to inquiries and address issues as they arise. They should possess strong communication skills and be familiar with the organization's products or services.
Required Skills to Perform Duties
Successful clerk requires specific skills to perform their duties efficiently and effectively.
These include attention to detail, problem-solving abilities, organizational skills, good communication, and the ability to multitask. They must also have basic knowledge of computer applications such as Microsoft Office Suite and other relevant software programs.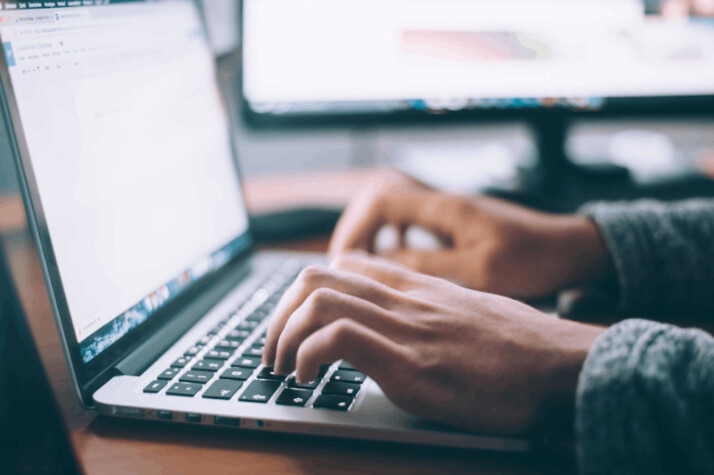 Key Skills and Qualities of a Clerk
Let's look at the essential skills and qualities that employers look for in a clerk:
Exceptional interpersonal and communication skills
Great attention to detail
Adept at multitasking and managing time efficiently
Ability to learn quickly and adapt to changing scenarios
Proficient in problem-solving and troubleshooting
Knowledgeable of administrative duties like filing and data entry
Resourceful in the use of technology, such as office equipment or software programs
Excellent organizational capabilities with an aptitude for record-keeping
Service-oriented attitude towards customers/clients.
Effective Example of a Clerk Job Description
Check out the clerk job description below to understand what key elements to include in a well-crafted job description.
Job Description Example:
We are looking for an experienced and talented Clerk to join our team! The ideal applicant would be well-versed in communication and organization. They must be proactive in their approach to problem-solving and have a knack for maintaining accuracy and attention to detail.
Responsibilities:
Maintain daily records of financial transactions
Carry out administrative duties such as filing and data entry
Liaise with stakeholders to ensure efficient operations
Provide timely reports and feedback on progress
Skills & Qualities:
Exceptional written and verbal communication abilities
Efficient time management and multitasking abilities
A keen eye for detail and accuracy
Familiarity with basic bookkeeping processes
Benefits:
Competitive compensation packages
Paid holidays and sick days
Opportunities for professional growth
If you meet the requirements above and demonstrate your commitment to excellence, we want to hear from you today!
Conclusion
A clerk is an integral part of any organization. They are the bridge between departments and help to ensure that all processes run smoothly.
While clerical duties can be tedious and mundane, they are essential for providing effective customer service and organizational growth. With the right job description in place, your company will have a competent clerk who can handle any duty that is thrown their way.
Explore All
Write Job Descriptions Articles