A medical coding job description plays a vital role in healthcare data management. Medical coders are responsible for processing and assigning codes to medical diagnoses and procedures.
This enables the sharing of information to more quickly between healthcare providers. As a result of the ever-growing demand for accuracy and efficiency in healthcare records, medical coding has become increasingly important.
By understanding the duties and responsibilities associated with the job, you can determine whether medical coding is a promising career for you.
What Is Medical Coding?
Medical coding is the process by which medical diagnoses and procedures are assigned codes to be accurately documented and organized.
The principles are from an established international classification system, such as ICD-10 or CPT-4. Medical coders use these codes to enter information into a patient's health record. This is to facilitate sharing of healthcare data between providers.
Responsibilities for a Medical Coding Job Description
Medical coders work in hospitals, clinics, doctor's offices, insurance companies, and other healthcare facilities. Responsibilities include:
Analyze and Review Medical Records to Ensure the Accuracy of Codes
Medical coders must thoroughly understand the coding systems. This helps them assign codes to medical diagnoses and procedures accurately. They must also be able to identify discrepancies between what they document in the health record and what they represent by the codes.
Update Patient Information As Needed
In addition to verifying that all codes are accurate, medical coders must also update patient records with any changes made since their last visit. This may include updating insurance information, adding new diagnoses or medications, or removing obsolete data from the form.
Ensure Compliance With Regulations
Medical coders must remain up-to-date on changes in healthcare regulations to ensure that health records comply with all applicable laws.
Assist in Billing and Reimbursement
Medical coders must review bills for accuracy before they submit it for payment. They may also be responsible for obtaining prior authorizations when needed. They ensure that they include appropriate documentation with each claim.
Monitor Data Quality
Medical coders must monitor the accuracy of information entered into patient records as part of their job duties. This includes reading through doctors' notes and making sure codes accurately reflect what is in the record.
Educate Providers on Coding Guidelines
Medical coders should prepare to educate healthcare providers on coding protocols and requirements. This way, they can provide accurate information to patients.
Troubleshoot Coding Issues
Medical coders should be able to identify and solve coding problems as they arise to prevent delays in healthcare records processing. They must also be familiar with common coding scenarios related to multiple diagnoses or procedures.
Qualifications and Skills Required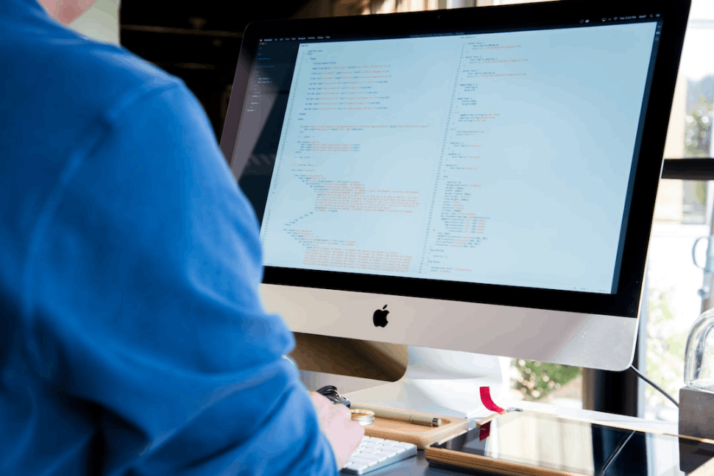 To become a successful medical coder, one must possess the following:
Knowledge of medical terminology, anatomy, physiology, pharmacology, and pathology;
Excellent communication, problem-solving and analytical skills;
Proficiency in using coding software programs, such as ICD-10 or CPT-4;
Ability to work independently with minimal supervision;
Attention to detail and accuracy.
Salary Expectations
The average salary for medical coders ranges from $30,000 to $55,000 per year. The exact salary will depend on experience, qualifications, and the employer. Medical coders may also receive additional benefits such as health insurance or paid time off.
FAQs
Q: What Is the Job Outlook for Medical Coders?
A: The demand for qualified medical coders is expected to increase as the healthcare industry grows. There is a predicted growth rate in this field through the years.
Q: How Long Will It Take to Be a Certified Medical Coder?
A: It typically takes around six months to complete the necessary education and training to become a certified medical coder. Depending on the institution offering the course, some programs may require more or less time. After completing your certification program, you will need to sit for an exam administered by the following;
AHIMA (American Health Information Management Association) or AAPC (American Academy of Professional Coders).
Get a medical coding job description alongside.
Q: Are There Any Continuing Education Requirements for Medical Coders?
A: Yes, most states and governing bodies require medical coders to be re-certified every two years. This is done by completing a certain number of continuing education hours through workshops, seminars, and courses. Additionally, many employers may require their medical coders to keep up with the latest coding changes.
Q: How Does a Medical Coder Work?
A: A Medical Coder transcribes records of patients into insurance-accepted systems. Providers can process reimbursement claims based on provider agreements or other agreements. This is between parties involved (such as third-party payers) that govern payment amounts on various levels.
Q: What Makes an Excellent Medical Coder?
A: Medical Coders need to understand medical terminology and anatomy. They also read documentation to determine which codes apply to their respective situations. The fact that they keep up with new information throughout their careers is critical.
Q: Is Medical Billing a Salary or Hourly Career?
A: What you do, you decide. You can pursue a full-time medical billing career and earn an annual salary. You may also earn some money on the side by choosing an hourly position with a flexible schedule.
Q: Has Medical Billers and Coders Become Increasingly Popular?
A: Global medical and healthcare services demand continues to increase, so does the demand for medical billing and coding specialists. As expected by 2026, this field will grow at 13%, which is higher than average.
Conclusion
Medical coding is vital in healthcare data management, requiring accuracy and attention to detail. They must possess strong knowledge of medical terminology and coding systems.
With career opportunities expected to grow, it could be an excellent option for those interested in the healthcare industry.
Explore All
Write Job Descriptions Articles