A company's success relies on strong management at the helm. Managers play a crucial role in directing a company. They guide and motivate employees to reach their full potential. Without an effective company manager, a company may struggle to achieve its goals. But how do you find the perfect company manager?
One crucial step is to create a detailed company manager job description. This will set expectations for the position and ensure that applicants fully understand the responsibilities attached to this position.
Hiring a skilled and dedicated company manager to oversee your organization helps to inspire and empower other staff to achieve great things. This article will give you insight into creating a company manager job description.
Who Is A Company Manager?
A company manager is a person responsible for a business or organization's overall operation and success. They oversee and direct the work of other employees and make decisions that align with the company's goals.
Managers ensure that the company is meeting its goals and objectives. They also identify development needs and provide the necessary training for employees, ensuring employees are well-trained to carry out their duties.
Duties of Company Manager
A company manager is generally responsible for overseeing business operations in a company.
Specific duties of a company manager may include:
Supervising and guiding employees.
Setting goals and objectives for the company and developing strategies to achieve them.
Leading and managing a team of employees.
Developing and implementing policies and procedures.
Managing budgets and financial resources.
Analyzing and interpreting data to make informed business decisions.
Identifying and addressing any issues or challenges facing the company.
Settling disputes between employees and customers.
Ensuring employee compliance with laws and regulations.
Developing and maintaining relationships with clients, partners, and stakeholders.
Representing the company in meetings, negotiations, and other external events.
Skills of Company Manager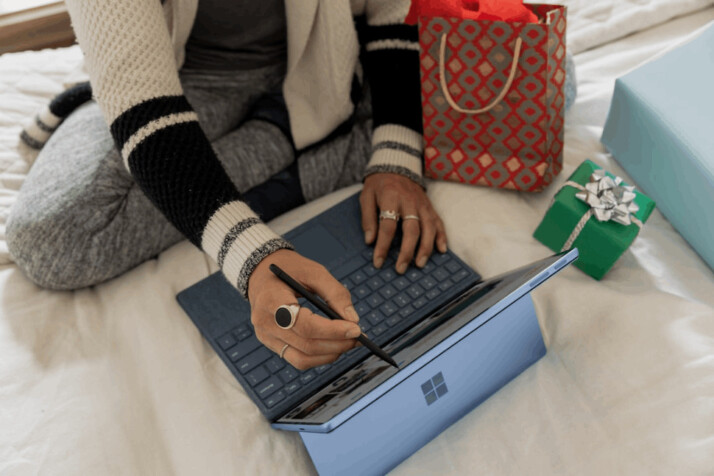 Here are some skills that a company manager must possess:
Leadership skills.
Great communication skills.
Ability to analyze and plan for the long-term success of the company.
Problem-solving skills.
Decision-making abilities.
Ability to prioritize tasks and manage time effectively.
Computer knowledge.
Interpersonal skills.
Negotiation skills.
Ability to manage and allocate financial resources effectively.
Education and Training Requirements
A company manager is typically expected to have a college degree in a related field, such as business administration or management. Some companies may require a graduate degree, such as an MBA, for certain managerial positions.
In addition to formal education, companies may require managers to have significant work experience in their field. This experience can be essential in helping managers understand the operations and culture of the organization. And the challenges and opportunities they may face in their new role. Company managers may receive on-the-job training or participate in formal management development programs.
Experience Requirements
Some companies may require candidates for managerial positions to have years of experience in a related field. Others may emphasize qualities such as leadership ability and problem-solving skills. Ultimately, the experience requirements depend on the company's specific needs and role.
Salary Range
A manager's salary varies considerably based on the industry, location, size of the company, and the individual's education and experience. The average salary ranges from $50,000 to $200,000 yearly.
Company Manager Job Description Examples
Example 1
We are looking for a highly experienced Company Manager to join our fast-paced and dynamic team. The ideal candidate will have superb organizational, communication, and leadership skills with an eye for detail. This position is full-time and offers an attractive salary of $X/Yr.
The successful applicant must be able to multitask, problem-solve, delegate tasks, and work well under pressure. You should have the ability to recognize opportunities and drive innovation while maintaining current processes and protocols. We seek an individual who can think outside the box when faced with challenges.
Job Summary
A thriving Company Manager will possess knowledge of financials, operational procedures, and inventory control. He/she must also have knowledge of IT, customer service best practices, HR policies, legal matters, and safety requirements. And manage all aspects of office operations, including but not limited to scheduling staff shifts, recruiting new personnel, and approving payrolls.
Duties
Additional responsibilities include:
Developing strategies to increase profits.
Monitoring stock levels and identifying any supply shortages.
Overseeing compliance regulations.
Preparing reports for senior management.
Above all, you must possess strong interpersonal skills to build client relationships and motivate staff to reach their fullest potential.
Job Requirements
You must demonstrate stellar analytical abilities and sound judgment to excel in this role. A Bachelor's degree in Business Administration or equivalent experience is beneficial but not essential. If you have what it takes to become our Company Manager, please apply today!
Example 2
A Company Manager position is now open, offering an exciting opportunity for a creative and experienced individual to join our team. The ideal candidate will possess strong business acumen and the ability to navigate challenging situations with poise and confidence.
The successful applicant must demonstrate proficiency in strategic planning, operations management, personnel development, financial oversight, and customer service. Furthermore, they must have the capacity to act decisively and take responsibility for the welfare of both the company and its employees.
Duties & Responsibilities
Developing strategies that maximize growth and profitability.
Collaborating with staff on current trends and initiatives in the industry.
Monitoring daily operations to ensure efficiency.
Overseeing budgetary requisitions and allocations.
Evaluating performance metrics to identify areas of improvement.
Managing customer relationships through the resolution of queries and complaints.
Analyzing potential markets for new products or services.
Ensuring compliance with safety regulations, government laws, and contractual agreements.
Cultivating employee engagement through mentoring and coaching.
Requirements
Bachelor's degree in Business Administration or related field.
Proven experience as a company manager or similar leadership role.
Understanding of budgeting, accounting, finance principles, and performance metrics.
Excellent organizational and problem-solving abilities.
Proficient in Microsoft Office Suite applications.
Strong communication skills (verbal, written).
Ability to work effectively within tight deadlines.
Willingness to make difficult decisions when necessary.
Salary & Benefits
This full-time position offers a competitive salary commensurate with qualifications and experience, plus a comprehensive benefits package, including medical insurance and retirement plans.
Please apply today if you feel confident in your capabilities to assume this vital role!
Wrapping Up
For companies to be successful, highly skilled company manager must be present to direct employees toward the set goals.
If you're looking to hire a company manager to move your company forward, take the time to write a great job description. It could make all the difference in hiring the best candidate to ensure your company's success.
Explore All
Write Job Descriptions Articles