A construction engineer is a critical role in any building project, ensuring projects are completed efficiently and on time. As such, it requires an individual with immense know-how and experience to navigate the complexities of the job.
Writing job descriptions for a construction engineer can be daunting. Thus, this article aims to elucidate the essential duties and requirements needed to achieve success in this role. With the right approach and attitude, your business can benefit from creating an effective construction engineering job description that gets you the right talent.
Who Is a Construction Engineer?
A construction engineer is a professional who combines engineering knowledge with real-world experience to oversee the design and implementation of building projects. They are involved in every stage of the process, from initial concept to completion.
With great responsibility comes immense rewards, as these highly skilled professionals play a key role in creating some of our most impressive structures. We detail some of the qualities expected of construction engineers below.
They Must Have Technical Knowledge
To become an effective construction engineer, one must possess both technical knowledge and practical know-how. An ideal candidate will have a broad understanding of all aspects of engineering, such as architecture, civil engineering, electrical engineering, and project management.
Furthermore, they should be able to successfully collaborate with clients, contractors, subcontractors, and other stakeholders throughout the entire development process. As such, strong communication skills are essential for success in this job.
They Must Be Highly Organized
In addition to being technically adept and possessing excellent communication skills, a successful construction engineer must be highly organized and disciplined. This means keeping track of deadlines, budgets, specifications, schedules, drawings, permits, and more.
They also need to ensure that any changes made during the project are documented properly so that the original plans remain intact. Attention to detail is vital when it comes to managing complex projects like buildings and infrastructure.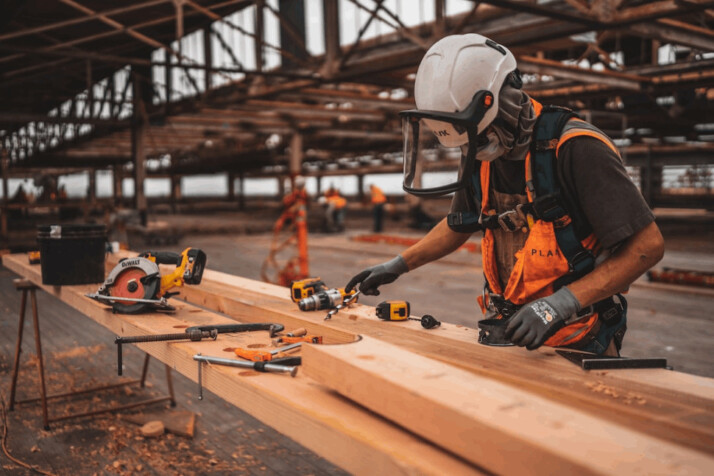 They Must Be Flexible and Adaptable
Finally, construction engineers should be proactive and flexible in their approach. Construction sites often involve unpredictable elements, meaning engineers must be ready to adapt quickly and think on their feet.
They must not only stay up-to-date with current regulations but anticipate future requirements as well. A can-do attitude and the ability to work under pressure are essential traits for those seeking a career in this field.
Why Do You Need a Construction Engineering Job Description?
Like any other job description, a construction engineering job description outlines the qualities an employer desires in a potential employee.
The job description is even more important because you don't want to take any risks with construction projects. You want to ensure that the construction engineer you hire has the technical know-how to handle your specific project.
Final Thoughts
A good construction engineer is not just a technical or engineering design specialist. They are builders, mechanics, plumbers, electricians, and project managers.
A construction engineering job description is a brief summary of the qualifications and objectives that a successful construction engineer must have. This can help you find a construction engineer for your building project and reduce interview time by about 50 percent.
Explore All
Write Job Descriptions Articles