With construction projects increasingly becoming complex, the role of a construction manager is more important than ever. As such, it's essential to have a well-crafted construction manager job description that outlines what skills are needed to excel in this demanding profession.
From overseeing contractors to managing budgets and scheduling projects, a construction manager must have comprehensive experience and expertise in all facets of the job. Read on to learn more about the key components of a successful construction manager job with an example.
Skills and Duties of a Construction Manager
We have outlined below some of the essential skills and duties of a construction manager:
Overseeing the Building Process
A construction manager is responsible for overseeing the entire building process from start to finish, ensuring that quality standards and timelines are met. They must also ensure safety protocols are followed and coordinate with architects, engineers, subcontractors, and others to ensure smooth progress throughout the project.
Organize Work Efficiently
A construction manager must be organized and efficient in their work management. This includes scheduling meetings, planning strategies, preparing budgets, setting goals, and assigning tasks. The job also involves monitoring progress, handling disputes, resolving issues, and other duties required to maintain order on the job site.
Develop Site Planning
Before construction begins, a construction manager will conduct site surveys to assess its suitability for the desired project. Afterward, they must develop a comprehensive plan detailing how the work should be completed safely and efficiently according to local laws and regulations.
Career Progression
A construction manager may choose to specialize in one particular field, such as electrical or plumbing installation. Or they could continue advancing up the career ladder by taking higher positions such as project manager or general contractor.
Manage Projects
During the course of the project, it's the construction manager's duty to monitor progress and inspect finished products for compliance with local codes and standards. They must also enforce safety regulations on-site, manage labor resources, and address any issues that arise. The successful completion of projects relies heavily upon a construction manager's expertise.
Gain More Experience
With experience comes greater responsibility and respect from employers. As construction managers gain more experience in their respective fields, they acquire better leadership skills and knowledge. They can utilize their expertise to solve complex problems encountered during projects.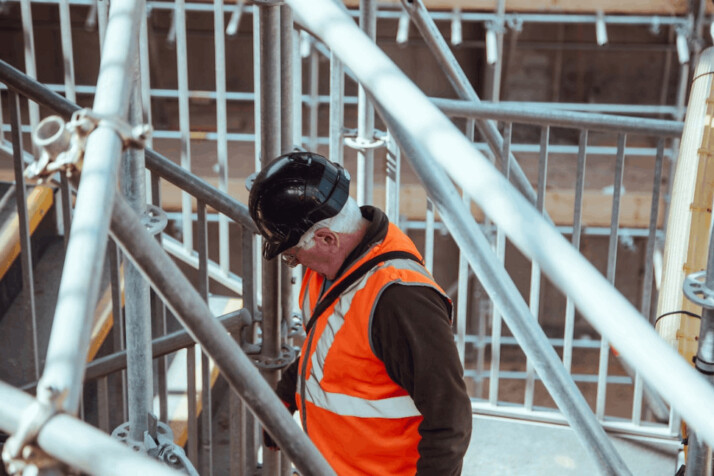 Construction Manager Job Description Example
Here's a great example of a construction manager job description to understand the essential skills and qualifications expected from this role:
Job Description Example:
We are looking for an experienced and enthusiastic Construction Manager to join our dynamic team! Our company offers the perfect combination of a great work atmosphere with excellent benefits. The successful candidate will oversee all aspects of construction operations, from pre-planning to completion.
Duties & Responsibilities:
Create project schedules and manage day-to-day activities on site
Ensure compliance with safety regulations and codes
Estimate costs and materials required for projects
Source and hire subcontractors as necessary
Inspect ongoing progress and ensure quality assurance is met throughout the entire process
Monitor financials of each job and update clients regularly
Skills & Qualifications:
Proven experience in managing construction projects
Knowledge of contracting and building standards
Excellent communication, problem-solving, and decision-making skills
Ability to multitask and prioritize tasks under pressure
Excellent organizational and leadership abilities
OSHA certification is preferred but not required
If you have a passion for leading teams, delivering quality results, and working in an upbeat environment, this could be the opportunity for you!
Final Words
A construction manager plays an essential role in the industry. It requires a diverse set of skills and abilities to successfully lead a team and manage the project from start to finish. The job description example provided here gives you an overview of what it entails regarding skills and responsibilities. With dedication and hard work, anyone with the right qualifications can become a great construction manager.
Explore All
Write Job Descriptions Articles