Contracts are pivotal for business growth. Hence, they need to be understood and properly managed. That's where a Contract Manager comes in.
If you need help writing a spectacular contract management job description to recruit an in-demand talent, you are in the right place. To thrive in effective contract management, a company needs the most skillful managers who can handle the heat of this position.
Since your job description determines your candidate pool's quality, it must be top-notch. That's why you need to carefully craft a job description to help you hire the best Contract Manager. It would suck to entrust an incompetent staff with your contracts!
Besides defining the duties and skills required for the role, your job posting should be as clear as day.
We've compiled the core responsibilities of a contract manager to help you understand the role better. Plus, we've provided samples to help you write a better description.
Who Is A Contract Manager?
A contract manager is an industry expert who builds, manages, and interprets contracts to ensure the company and its clients understand their agreements.
They control contracts made with customers, vendors, partners, or employees to ensure compliance with the terms and conditions. When necessary, they help parties agree on changes or amendments that may arise during its implementation or execution.
With their tasks ranging from reviewing contracts to enforcing compliance, auditing, and making swift renewal, they are often neck-deep in a pool of responsibilities.
This position aims to avoid conflicts between all parties and better negotiate the terms of their client's contracts. Contract managers primarily handle contracts like employment letters, purchase orders, sales invoices, utility contracts, and other contracts that affect business.
Core Duties Of A Contract Manger
While the exact duties of a Contract Manager can vary across industries and companies, they are tasked with the following responsibilities:
1. Negotiating terms and conditions with clients to ensure a fair agreement is established.
2. Overseeing the execution of contracts, monitoring progress and performance, and enforcing contract compliance.
3. Drafting contractual documents to specify the scope of work, pricing, payment schedules, delivery expectations, dispute resolution procedures, etc.
4. Analyzing potential risks associated with contractual obligations and suggesting mitigation strategies.
5. Collaborating with internal stakeholders such as Legal, Sales, Finance, and Procurement to develop efficient solutions.
6. Resolving disputes expeditiously and leveraging external resources when necessary.
7. Develop innovative approaches to structuring agreements that maximize value for all parties involved.
8. Streamlining processes for contract management across an organization and tracking key performance indicators (KPIs).
Contract Management job description Templates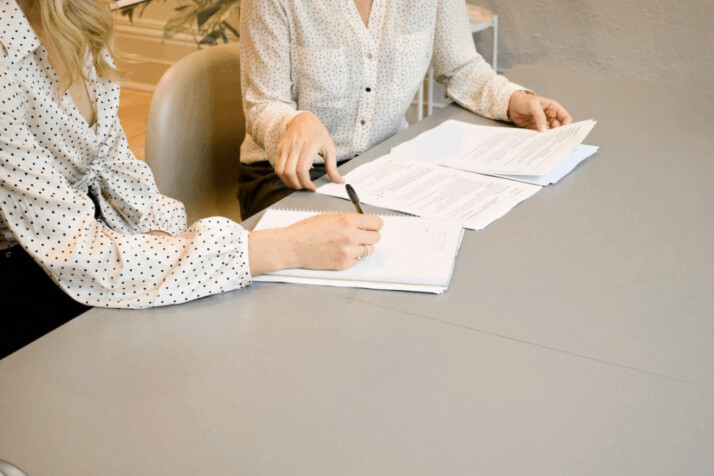 Sample 1
The Contract Manager role is an excellent opportunity for seasoned professionals to utilize their expertise in managing and negotiating contracts. Consequently, comprehending complex legal documents, building relationships with stakeholders, and ensuring contract compliance are essential. You also need adept problem-solving and superior communication skills to perform the following duties.
Duties:
Negotiate terms of agreements and coordinate closing processes.
Analyze contractual risks and develop strategies to mitigate them.
Track changes to existing contracts and initiate amendments as necessary.
Establish and maintain positive working relationships with vendors and customers.
Monitor deadlines, milestones, and performance benchmarks.
Interpret contract requirements and resolve disputes or discrepancies as they arise.
Required Skills
Demonstrated understanding of contract law and regulations.
Proven track record of high-level negotiation acumen.
Proficiency in creating risk analysis reports.
A bachelor's degree in Finance or any Business related field.
Swift adaptation skills to match changing business needs and requirements.
Excellent written and verbal communication skills.
Meticulous attention to detail and accuracy.
Does this describe you? Join our growing team now!
Sample 2
A Contract Manager is an invaluable asset in any business. You will evaluate and negotiate contract terms as the go-to person for all contractual matters.
You will also ensure compliance with legal requirements and optimize return on investment. As an applicant, you should deeply understand contracts, regulations, law, and commercial practices.
In addition, be able to ascertain unique opportunities and potential risks related to each contract negotiation. Finally, we prefer candidates proficient in developing comprehensive strategies that bring maximum efficiency and profitability to our business professionals.
Would you love to join our team? Apply today!
[Contact]
Conclusion.
Now, you know how to write a great contract management job description. Feel free to consult our template when necessary to guide you. Remember, the better your job description, the better your talents. So, get to work!
Explore All
Write Job Descriptions Articles