Cook job descriptions are necessary to successfully attract and hire the right talent for a company or client. A well-written description of the position tells precisely what the role entails and what expectations are for the individual.
This post includes a sample cook job description and essential duties and skills.
Who Is a Cook?
Cooks produce meals professionally in their kitchens or restaurants, hotels, cafés, and other culinary facilities. They have expertise in using different cooking techniques, ingredients, and equipment to create delicious meals for customers or family members.
Cooks may work as short-order, catering, private, sous, head, line, or executive chefs. To excel at the role, they must possess culinary insight, creativity, excellent communication skills, and great attention to detail.
In some cases, cooks also need knowledge of food safety regulations, hygiene standards, and budgeting principles.
Primary Duties of a Cook
A cook's job involves prepping ingredients for recipes, measuring portions correctly, and cooking dishes according to the highest standards. They must also be able to:
Interpret recipes, adapt them to different food tastes or dietary restrictions, and assist with cleaning up afterward.
Stock pantries and kitchens with necessary ingredients
Set up kitchen stations and prepare meals ahead of time for significant events such as banquets or catering orders.
Adhere to safety protocols, such as proper food storage and temperature monitoring.
Create appetizing presentations, employing techniques like plating garnishes or arranging food in aesthetically-pleasing ways.
In certain establishments, cooks may also help manage inventory and delegate tasks amongst other employees.
What Are the Essential Skills a Cook Should Possess?
Cooks must possess a wide range of skills to be successful in the kitchen. It takes hard and soft skills to get through an entire shift without hiccups. The following skills are imperative in a cook;
A cook should have strong attention to detail, able to follow recipes with exact measurements for desired results.
They must also understand basic cooking techniques such as baking, boiling, and grilling.
A cook must know how to handle knives and other kitchen equipment safely.
Identify different cuts of meat, use seasonings properly, prepare foods according to safety guidelines, clean up after themselves, and work efficiently under pressure.
Cooks should also possess good communication and problem-solving skills.
They should know how to correctly plate each dish and understand food styling and plating techniques.
Placing garnishes or arranging food artfully on plates. This requires creativity and skill.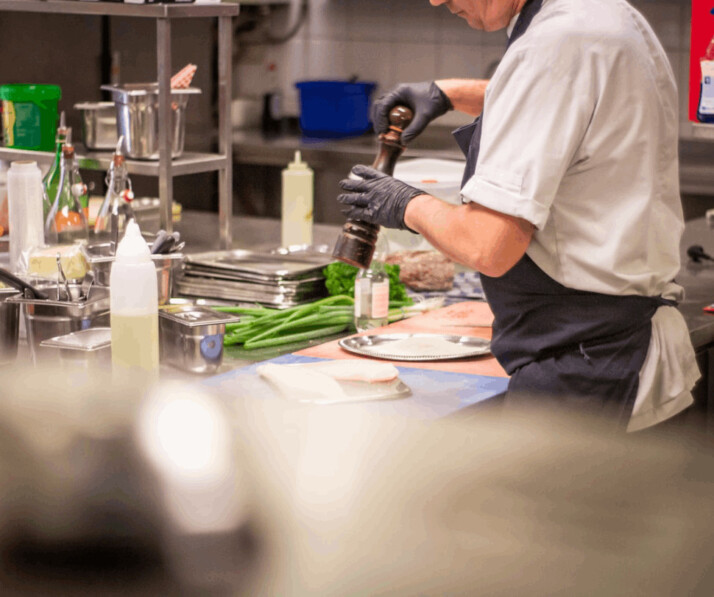 Cook Job Descriptions Sample
Company XYZ requires an accomplished Cook to join its team. The perfect person should have lots of expertise in cooking and planning menus and be able to create distinctive dishes that showcase their cooking technique.
The best candidate can cook delicious cuisine by sautéing, simmering, roasting, blanching, and frying. They must also adhere to health and safety standards, food handling regulations, and hygiene policies. Additionally, the cook must possess excellent communication skills for interacting with staff, management, and customers.
A proven track record of success in the kitchen is essential for this role. Other desirable qualities are the ability to work well under pressure, multitask efficiently, adjust recipes on-the-fly, and lead teams when necessary.
Lastly, candidates should demonstrate proficiency in menu planning, cost control, inventory management, vendor relations, and product selection.
Conclusion
Cooks are integral to any restaurant or catering business, as they ensure that culinary delights are served to meet the highest standards of quality and taste.
To get the best, cooks job descriptions should be created objectively, considering a cook's level of experience, education, and nationality. Cooks must possess various skills to perform their duties proficiently: from honed cooking techniques to creative problem-solving capabilities over time.s
Explore All
Write Job Descriptions Articles