Writing a coordinator job description is tricky. Tricky– yet key to landing an exceptional coordinator for your business. Write a subpar job listing, and you may be stuck with mediocre applications for months!
The great thing about job posting is with the right tips and features, you can get it right! While recruiting new coordinators, you should indicate your required responsibility, preferred qualifications, and skills for the job. But you need to do that in the most pleasant way possible!
Now, what does that even mean? You're about to find out.
Let's show you how to nail the right candidate with the winning job description!
What Does It Mean to Be a Coordinator?
As the name suggests, a coordinator or project coordinator is responsible for coordinating events by planning, communicating, and scheduling to make them a success. They keep track of different employees and assist in managing each group while they perform their roles. That sounds like a tough job, but, in reality, a coordination job is fascinating.
They take the lead in bringing together various departments and people to ensure the seamless run of an event or project.
To boost the success of a program, they ensure great communication between participants from different groups before, during, and after the event. They are responsible for keeping track of resources, ensuring all policies are followed, and sending out standard communications.
The coordinator will keep everything moving smoothly by making different departments meet specific deadlines. People can function perfectly in this role if they are well-organized and have solid time-management skills. Coordination also warrants working under pressure and ruthlessly fulfilling vital event requirements.
They may work in fields like construction, marketing, healthcare, etc.
What Are the Duties/Roles of a Coordinator?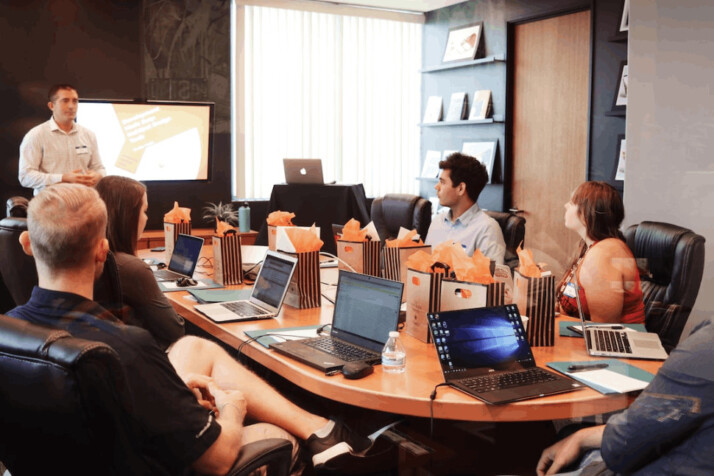 People in this position perform the following duties:
Implement policies, practices, and procedures.
Help internal staff and team member accomplish their tasks by providing information.
Take care of budgets, track expenditures/transactions, and essential administrative tasks.
Ensure maximization of available resources and equipment to complete a project.
Manage communications via social media, emails, and other media relations.
Encourage positive relations within the team and with external parties.
Organizing meetings/events and creating schedules.
A Coordinator keeps updated administrative records and prepare reports.
Ensures relevant technology (for video conferencing, presentations, etc.) is maximized efficiently.
Maintain a liaison with the site management, the organization's leadership, the project manager, and other stakeholders.
Ensure growth and overall coverage of program scope
Operate as a major point of contact for all teams involved.
Free Coordinator Job Description Sample
We are looking for an experienced Coordinator to join our team and support our daily operations. You should be able to work independently, remain organized, and demonstrate good verbal and written communication skills. It's also necessary to portray excellent time management skills in order to render your services promptly. We value inclusion and diversity. However, you must be able to handle the tasks below.
A day in your life as a coordinator at ABC company would require you to:
Curate effective processes and systems to maintain organization throughout the company
Monitor progress of projects and ensure deadlines are met promptly
Offer technical guidance on assignments as needed
Liaise with teams across departments to collaborate effectively
Maintain strong problem-solving skills for all activities related to projects
Troubleshoot issues as they arise and seek solutions swiftly
Cultivate professional relationships with colleagues internally and externally
Ensure compliance to organizational policies and regulations
What Qualifications We Expect of You
Bachelor's degree or equivalent qualification in project management, business administration or related field
Minimum 3 Years of experience in the industry
Be able to use MS Office Suite and have a basic understanding of databases and other similar software.
Knowledge of organizational best practices, strategies, and trends
Excellent problem-solving, communication, and leadership skills
Ability to work under pressure, ask questions when needed, and make decisions autonomously.
Working with us yields a rewarding career. Apply now and see for yourself. Or contact us at ……….. to learn more.
In a Nutshell
The coordinator job description is a critical part of the hiring process. Consequently, it's important to write it in a way that will resonate with high-quality potential candidates.
When the content of your description includes responsibilities, starting salary, and skills tailored to suit your company, you improve your chances of hiring right. With our sample and a unique touch of creativity, you can craft a compelling and persuasive coordinator job description. Finding the best candidate for your team isn't difficult now, is it?
Explore All
Write Job Descriptions Articles