A corporate secretary requires an impressive combination of organizational, administrative, and communication skills. This job is responsible for organizing important documents, managing files, and liaising with stakeholders. So having these skills and abilities listed in a corporate secretary job description is essential to attract the best candidate for this role.
This article will explore the key competencies of a corporate secretary, providing insight into why such positions are so valuable to any organization.
What Is a Corporate Secretary?
A Corporate Secretary is a key cog in the corporate machine, responsible for ensuring all required documents are maintained and filed correctly. From preparing shareholder resolutions to coordinating board meetings, these professionals understand how to stay on top of filing deadlines and complex regulations.
They often possess an array of skills ranging from interpersonal communication to project management and IT expertise. Furthermore, a Corporate Secretary's actions must be precise and reliable as they serve as a steward between shareholders and the corporation.
Corporate Secretaries ensure adherence to rules and regulations, ensuring the business runs smoothly – all while doing so with exceptional care and integrity.
Responsibilities of a Corporate Secretary
A Corporate Secretary has a wide range of responsibilities to ensure smooth and compliant management for the company. The primary roles and responsibilities of a corporate secretary include the following:
Board Meeting Management
The corporate secretary ensures that board meetings are scheduled, organized, conducted, and documented in line with relevant regulations and laws. This includes preparing agendas and materials, notifying Directors of meetings, taking minutes, and maintaining records.
Director Support & Compliance
The corporate secretary also provides administrative assistance to the board of directors. It includes ensuring their paperwork is complete and up-to-date, advising them on legal requirements, and providing information related to shareholder matters. They must also make sure the board adheres to corporate governance guidelines.
Company Records & Reporting
It is the responsibility of the corporate secretary to maintain accurate records of the company's activities and transactions. This involves compiling financial reports, filing documents with regulatory bodies, and keeping track of company structure or ownership changes. They must also monitor compliance with relevant laws and regulations.
Another duty of the corporate secretary is to manage relationships between the company and its shareholders. This may involve attending annual general meetings, responding to inquiries from shareholders, and handling dividend payments and other distributions.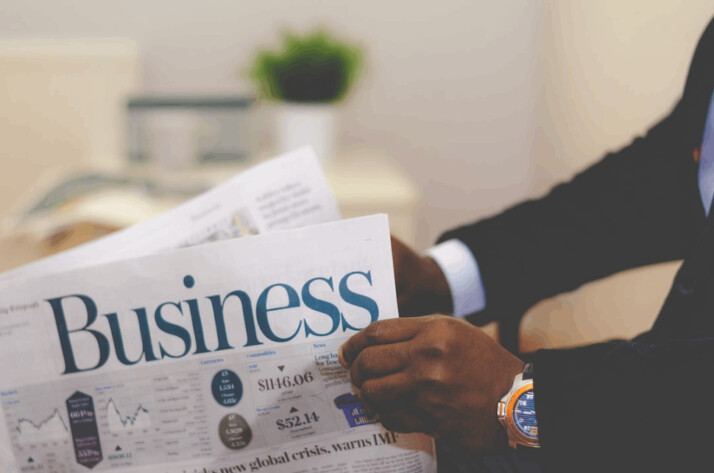 Corporate Secretary Job Description Example
A corporate secretary job description must list the skills and responsibilities associated with the role. Below are two great examples to help you understand the position better:
Corporate Secretary Job Description Example 1:
We are looking for an experienced, detail-oriented Corporate Secretary to join our innovative and entrepreneurial team. Our ideal candidate is a dynamic professional with expertise in managing corporate legal matters.
The responsibilities of the Corporate Secretary include the following:
Preparing, filing, and maintaining corporate records and documents
Attending board meetings and preparing minutes
Handling compliance and regulatory filings
Coordinating shareholder issues
Ensuring accurate record-keeping and information management
Supporting the Board on legal and other matters as needed
Besides experience in corporate law, we require the following qualifications:
Ability to think proactively and take the initiative when necessary
Excellent problem-solving skills
Strong organizational and communication abilities
Familiarity with financials and budgeting systems
An eye for detail
Our company fosters a collaborative work environment that encourages growth, innovation, and connection. As part of our organization, you will have access to competitive compensation and benefits packages, including medical insurance, paid time off, and 401k plans. If this role interests you, apply today!
Corporate Secretary Job Description Example 2:
We are looking for an experienced and enthusiastic Corporate Secretary to join our dynamic team! The successful candidate will be responsible for providing support to the Board of Directors, executive officers, and members. As a corporate secretary, you will ensure compliance with all applicable regulations and maintain good corporate governance practices.
Responsibilities:
Manage communications between the board and other stakeholders
Prepare agendas and documents related to board meetings and executive sessions
Develop and implement procedures to ensure compliance with all legal requirements
Maintain official records, bylaws, contracts, resolutions, and filings
Monitor deadlines for regulatory filings and report on any changes in legislation or best practices
Participate actively in board meeting proceedings
Skills & Qualities:
Proven experience as a Corporate Secretary or similar role
Excellent knowledge of corporate law and governance processes
Outstanding communication, problem-solving, organizational, and multitasking skills
A keen eye for detail
Ability to prioritize tasks
Proficiency in MS Office and relevant software
At [Company], we have a culture that encourages collaboration, creativity, and innovation. We offer competitive benefits such as medical insurance and retirement plans. If you're ready to take on this exciting challenge, we look forward to receiving your application!
Conclusion
A corporate secretary is essential in keeping the organization's records and documents up to date. It is imperative for a corporate secretary to possess strong organizational, administrative, and communication skills, as well as experience with legal procedures and regulations.
Furthermore, having excellent attention to detail and the ability to work under pressure are invaluable attributes for this position. A job description example helps guide potential candidates through what tasks may be expected of them in this role.
Explore All
Write Job Descriptions Articles