Crafting an effective counselor job description can be challenging for individuals without the right guide. The role requires someone with a high level of emotional intelligence and communication skills. Thus, writing with clarity and precision is essential in order to attract the right applicant for the position. This article includes counselor job descriptions to help out.
Examples of Counselor Job Descriptions
Check out the examples below to better understand how to write an effective job description.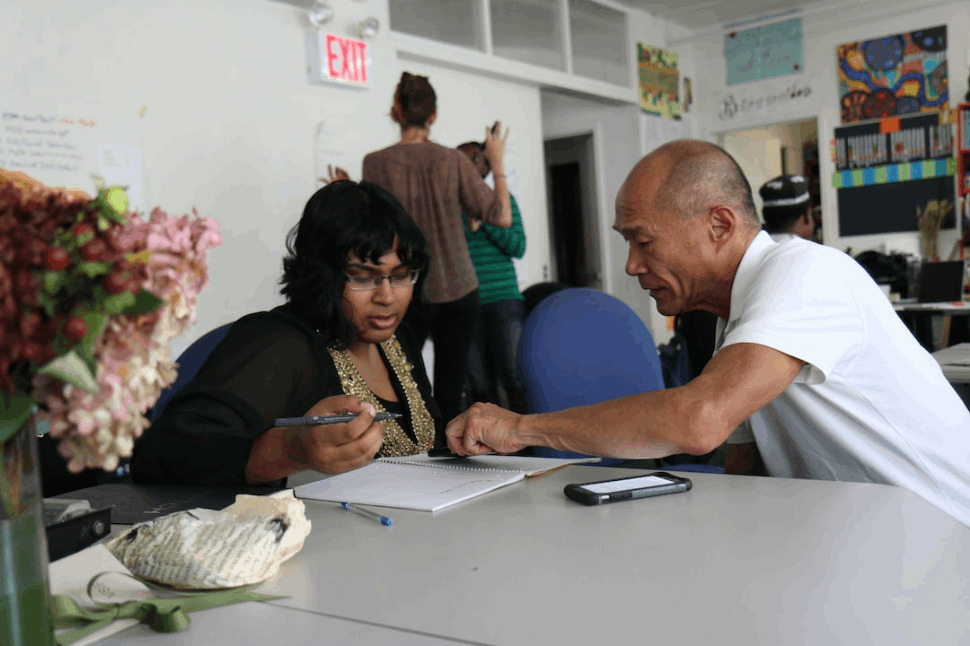 Example 1
We are looking for an experienced Counselor to join our team and help develop individualized plans for each client's mental health needs. The successful candidate should possess a degree in Counseling, Psychology or any related field. They must have good interpersonal skills and a compassionate approach toward clients.
Responsibilities:
Developing customized treatment plans for each patient based on their personal history and requirements.
Leading group sessions, providing advice to individuals and families, facilitating problem-solving discussions, and helping patients cope with stress and other issues.
Maintaining comprehensive records of each session and updating them regularly.
Making referrals when necessary, such as recommending psychiatric evaluations or specialized treatments.
Monitoring progress made by each client and adjusting the treatment plan accordingly.
Participating in professional development activities, training, and seminars.
Requirements:
Bachelor's degree in Counseling or related field.
Certification/licensure in your chosen field, if applicable.
Proven experience working with diverse populations (e.g., gender, culture, age) is preferred but not mandatory.
Compassionate and empathetic nature.
Proficiency in using computers and relevant software applications.
Example 2
We are looking to hire an experienced Counselor for our school! The successful applicant will provide individual and group counseling services to help students reach their educational, social and emotional goals.
To be considered, applicants must possess at least five years of experience in the field of counseling or psychology. They must hold a valid professional license from the applicable board of psychologists or counselors. We require that all potential hires complete a thorough interview process before being offered employment.
Primary responsibilities include:
Designing and delivering individualized counseling sessions tailored to each student's needs
Developing plans and activities to facilitate group discussions related to mental health and/or personal growth
Maintaining clear, accurate records of client interactions, including notes and case management information
Collaborating with faculty and staff to promote positive change within the school community
Serving as part of an interdisciplinary team working toward common goals
The ideal candidate should demonstrate excellent interpersonal communication skills and have experience using evidence-based approaches when working with clients. He or she should also possess strong organizational and problem-solving abilities, be able to work independently and maintain confidentiality when appropriate.
If you feel your qualifications match this position, please submit your resume and cover letter for consideration. We look forward to reviewing your application!
Example 3
We are looking for an experienced Counselor to join our team and provide quality advice, guidance, and support to clients dealing with personal issues. The ideal candidate should have a deep understanding of life complexities and be able to effectively connect with people from all walks of life.
Responsibilities:
Assess client problems with professional techniques such as questioning, active listening, and other counseling methods
Provide time-limited solutions that address both current and long-term needs
Develop individualized treatment plans based on assessments
Collaborate with other healthcare professionals, community organizations, and family members when necessary
Utilize evidence-based therapeutic approaches to help clients resolve interpersonal conflicts and develop problem-solving skills
Foster positive relationships with clients by offering culturally competent care and creating trusting environments
Keep detailed records regarding progress and changes in client status.
Requirements:
Must possess at least a master's degree in psychology or a related field
2+ years experience providing counseling services to individuals
Ability to maintain appropriate boundaries while building trust with clients
Knowledgeable about various ethical guidelines, laws, and regulations associated with counseling practice
Proven ability to manage crisis situations, such as suicidal ideation, self-harm behaviors, abuse, etc.
Excellent communication skills, both verbal and written
Demonstrated knowledge of theories and practices related to mental health interventions
Conclusion
We generated the counselor job descriptions above with the INK AI assistant. The INK AI assistant is a versatile tool that creates customized content based on user input. You can do the same and reduce the time spent on writing job descriptions by using the tool.
Explore All
Write Job Descriptions Articles