With an ever-changing landscape of regulations and technologies, having an individual who understands the intricacies of managing risk is essential. And credit risk analysts are just the people to fill this need.
This role requires a specific set of skills to be successful. And all of these skills should be outlined in a professional credit risk analyst job description.
In this article, we'll be looking at a great job description sample that you can refer to. We'll also dissect what credit risk analysts do and the qualifications required for success in this role.
What Does a Credit Risk Analyst Do?
A Credit Risk Analyst is a financial expert responsible for analyzing and assessing the potential risks associated with a borrower taking out credit.
They use their expertise to make informed decisions about granting loans or other forms of credit and determine what terms should be offered. By employing complex statistical models, these analysts determine how likely an individual or organization will default on the loan.
Who is Qualified to Be a Credit Risk Analyst?
A qualified Credit Risk Analyst must possess a unique blend of skills, knowledge, and experience to be successful. They need an excellent grasp of financial concepts, analysis, statistics, and economics and a keen understanding of the marketplace.
Additionally, they should be adept at understanding regulations related to credit risk management and have solid interpersonal communication skills. They must also have analytical thinking abilities, an inquisitive nature, exceptional problem-solving capabilities, and the ability to interpret data quickly and accurately.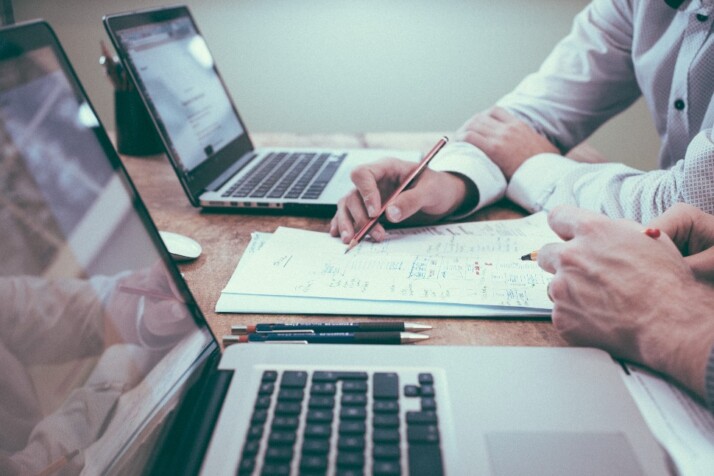 Professional Credit Risk Analyst Job Description Example
We are seeking a seasoned Credit Risk Analyst with experience in the financial industry to join our team. In this role, you will monitor credit risk within the organization and ensure that our lending policies remain compliant with applicable regulations.
The ideal candidate has an analytical mindset and understands how to evaluate existing customers' creditworthiness and potential risks associated with new loan applications. You should be adept at using sophisticated modeling techniques and have a comprehensive understanding of banking regulations, particularly those related to consumer loans.
Responsibilities:
Analyze current loan portfolios to identify and assess any emerging credit risks
Develop models and data-driven insights to mitigate these risks proactively
Create credit scoring systems based on qualitative and quantitative factors
Stay abreast of changes to banking regulations to ensure compliance
Report recommendations to management regarding loan approval decisions
Maintain detailed records of all credit reviews
Qualifications:
Bachelor's degree in finance, economics, accounting, or another relevant field
Proven work experience as a Credit Risk Analyst or similar position
In-depth knowledge of credit risk management tools and procedures
Proficiency in MS Excel and other analytical software
Excellent problem-solving skills
Strong communication and presentation abilities
Final Words
A skilled credit risk analyst plays a vital role in preserving an organization's financial security and long-term success.
By looking at this article's credit risk analyst job description sample, you'll better understand what this role entails. And you can ensure that someone qualified is recruited to fill the position.
Explore All
Write Job Descriptions Articles