Writing a Credit Underwriter job description is intimidating.
It makes you wonder: what should I include in my job listing to attract the best prospects? And it instigates other confusing questions.
Let's help you get some clarity.
For starters, a Credit Underwriter evaluates credit applicants to determine an applicant's credibility. Thus, this position is a skilled one, requiring a level of experience and intuition.
While drafting your job description for an underwriter, include the experience, skills, and educational background an ideal candidate should have.
This post establishes a Loan Underwriter's role and provides job listing samples to ensure you don't leave your job description to chance!
Keep reading to learn more about hiring the best talents.
Who Is A Credit Underwriter?
Although risks are almost unavoidable in business, assessing a situation and averting the risks where possible is wise.
A Credit Underwriter is a risk assessor. They evaluate a client's financial risk or creditworthiness to determine a loan or insurance policy eligibility.
They analyze credit records and histories of people applying for loans, credit cards, mortgages, or other financial transactions.
While executing their tasks, their roles include verifying people's personal credit history and financial information. This mitigates the risk of granting loans to individuals with bad credit scores. Moreover, they check to see if a client has collateral in case of a default in payment.
While their job involves probing people's financial records, these professionals must respect privacy.
Roles Check: What Does A Credit Underwriter Do?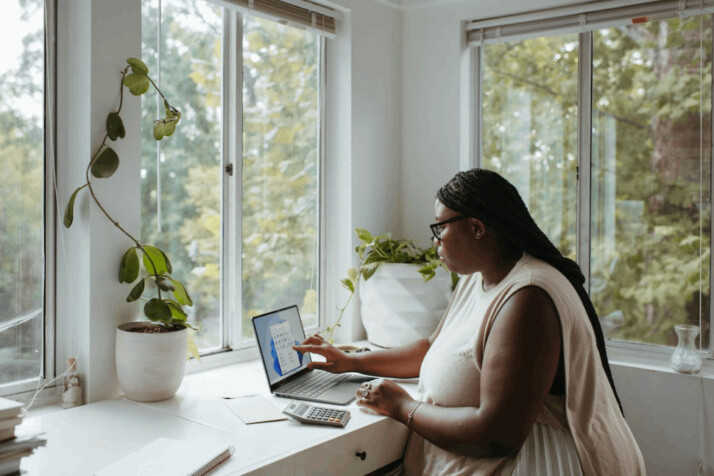 Credit underwriters identify the credit risk associated with lending and other business transactions. In carrying out this fundamental duty, they execute tasks like:
1. Assessing potential borrowers' financial status and creditworthiness by reviewing loan applications, credit reports, income statements, and other documents.
2. Analyzing risk factors associated with the loan request and developing strategies to mitigate such risks.
3. Making informed lending decisions based on thorough research of industry trends, market conditions, and related data.
4. Establishing maximum amounts that can be lent per federal and state regulations.
5. Negotiating terms of loans and creating structured repayment plans to meet client needs while preserving lender interests.
6. Monitoring existing loan portfolios to comply with regulatory requirements and quality assurance standards.
7. Liaising between lenders, investors, and customers throughout all stages of the underwriting process.
8. Ensuring timely closing of loan transactions and providing regular updates on portfolio performance.
Tips On How To Write A Great Loan Underwriter Job Description
If you find job description drafting stressful, you are not the only one! However, since your employee's proficiency is hinged on it, it's essential to master the act. Here are a few tips to help you.
Describe the role in a way that reflects an experienced and knowledgeable understanding of the profession. Utilize industry-specific terminology where appropriate.
Highlight the essential skills, qualifications, and experience required for the position while showcasing any additional desirable credentials.
Explain the tasks associated with the role clearly and accurately. Focus on the most pertinent details and use vivid language to convey a purpose.
Provide examples of challenging scenarios that demonstrate how the work can be fulfilling and rewarding, as well as complex and demanding.
Credit Underwriter Job Description Templates
At [Company], we are looking for an experienced Credit Underwriter to join our team and help evaluate potential borrowers. As a Credit Underwriter, you will be responsible for making sound decisions on whether to approve or decline loan applications.
Job Summary
You will assess the eligibility of customers for various loan products by reviewing their financial information and creditworthiness. Your job will include analyzing income statements, balance sheets, cash flow statements, tax returns, and other documents from the borrower. Additionally, you must develop strategies that align with risk tolerance levels while ensuring compliance with regulatory standards.
Skills and Requirements
•Bachelor's degree in finance or a related field.
•3+ years' experience in credit underwriting.
•Proficient knowledge of banking laws, regulations, and policies.
•Familiarity with quantitative analysis techniques.
•Excellent problem-solving abilities.
•Highly detail oriented with excellent organizational skills.
•Strong verbal and written communication skills.
•Able to make informed decisions based on data provided.
Salary:
The average salary for our Credit Underwriter is approximately $65K annually.
Conclusion
Now the ball is in your court. If you are keen on hiring skilled professionals, use the power embedded in an excellent Credit Underwriter Job Description.
Feel free to generate your job description with INK! It works like magic– as simple as cutting through butter with a hot knife!
Explore All
Write Job Descriptions Articles