Working at McDonald's can be a rewarding and challenging experience. Despite the fast-paced environment, it allows employees to develop their communication skills, gain invaluable customer service experience, and develop valuable management skills. But it also comes with its own challenges that not everyone may be fit to handle. It's helpful to use a well-written crew member McDonalds job description to determine the best candidates to add to your team.
In this article, we'll be sharing a great job description sample that you can refer to. Whether you're looking to hire or apply for this position, this example will prove to be very helpful.
What Does a Mcdonald's Crew Member Do?
A McDonald's crew member can be assigned various duties to ensure the smooth functioning of the establishment. From greeting customers, taking orders accurately to ensuring that food items are cooked correctly and promptly. They have their hands full!
The job involves multitasking throughout shifts and performing other tasks such as cleaning, restocking shelves, organizing counters, disposing of trash, and so on. Moreover, they must exhibit exemplary customer service skills, maintain enthusiasm even in hectic scenarios, and deliver quality products that adhere to strict standards.
Who is Qualified to be a Mcdonald's Crew Member?
A Mcdonald's crew member needs more than just a smiling face and willingness to work. To be considered qualified, one must:
Demonstrate excellent customer service skills
Can multitask effectively and efficiently in a fast-paced environment
Be able to take the initiative and think on their feet when resolving issues
Stay calm under pressure
Handle transactions accurately
Follow directions precisely
Uphold cleanliness and safety
Beyond these qualifications, having previous restaurant experience can be highly beneficial. However, if someone has no experience with this type of job before, they should show their eagerness to learn. Altogether, these characteristics are necessary for any individual hoping to be eligible for the role of a Mcdonald's crew member.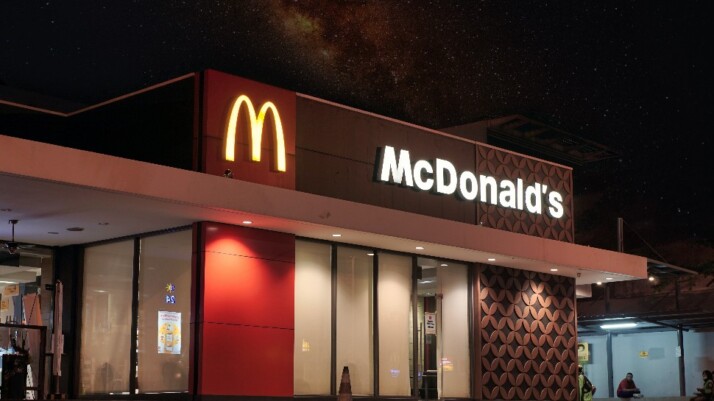 Crew Member Mcdonalds Job Description Example
Are you an outgoing individual looking to join a fun and exciting team? Then we have the perfect opportunity for you at McDonald's! We are seeking an experienced Crew Member to help us serve our customers with efficiency, friendliness, and expertise.
Our ideal candidate will have prior experience in the food service industry and be able to learn our products and procedures quickly. The successful applicant should possess excellent customer service skills and demonstrate exemplary communication abilities. You must be comfortable working independently and collaboratively within a diverse workforce. To succeed in this role, you must also be organized, highly motivated, and possess strong interpersonal savvy.
Responsibilities:
Greet customers warmly and suggestively sell menu items
Uphold cleanliness throughout the restaurant
Ensure proper food safety procedures are followed
Maintain thorough knowledge of product ingredients and nutrition information
Troubleshoot any customer complaints or concerns
Prepare orders accurately according to specified recipes
Qualifications:
A minimum of 1 year of experience in the food service industry
Punctual, dependable, and flexible work ethic
Can multitask efficiently in a fast-paced environment
Familiarity with POS systems such as Square or QuickBooks
High School Diploma or equivalent education required
Culinary training is preferred but not necessary
To Wrap Up
A good McDonald's crew member is a quintessential asset to any restaurant. They are responsible for executing duties precisely and quickly, from preparing orders to providing exemplary customer service.
The ideal candidate should possess initiative, have the ability to think on their feet and display a positive attitude toward work tasks. And all these required skills and responsibilities should be included in a crew member McDonalds job description.
Explore All
Write Job Descriptions Articles