Data is crucial for organizations in today's digital age. The need for skilled professionals to encode, protect, and analyze data has never been greater. Organizations without an efficient data encoder are at risk of data breaches. The data encoder job description overviews the responsibilities and duties, requirements, and qualifications associated with the role.
A data encoder job description may also outline the technical skills required of the encoder. A great job description communicates the expectations for this role within a company, such that only qualified candidates apply. Want to write the perfect job description?
Read on to learn what the role of the data encoder entails.
Who is a Data Encoder?
A data encoder is responsible for converting raw data into a format that an organization's system can use. Data encoders sort and process data and ensure that data is accurate and consistent.
They typically work with various data types, including text, numbers, images, and videos. They also ensure that the data is properly indexed and organized for efficient retrieval and analysis.
What Industry Does a Data Encoder Work In?
A data encoder works in the field of data management and analysis. They work in various industries, including healthcare, finance, retail, manufacturing, and technology. Large corporations, small businesses, government agencies, or non-profit organizations may employ them.
In some cases, they may work as independent contractors or consultants.
Healthcare industries: Data encoders use various classification systems and codes to organize patient data in a consistent and standardized way. In the finance industry, they ensure that financial data is accurate and consistent and adheres to compliance regulations.
Data encoders in the technology industry are responsible for encoding and formatting data for use in machine learning models, databases, and other applications.
Duties of a Data Encoder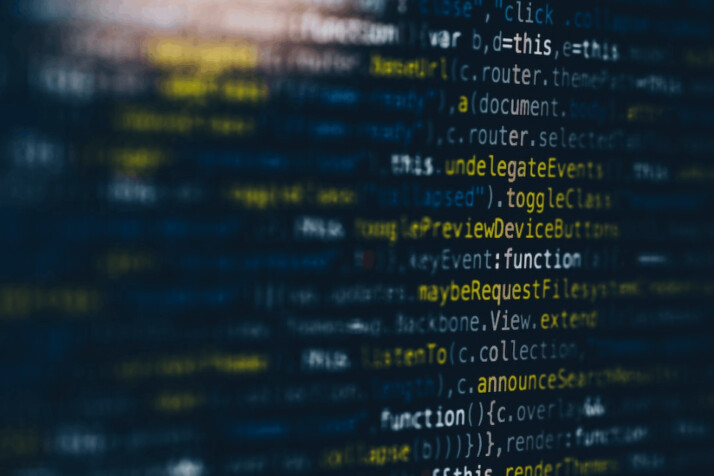 Monitor data entry accuracy and completeness.
Prepare, compile, and sort documents for data entry.
Enter data from source documents into the computer system using a variety of software packages.
Verify the accuracy of data entered into the system.
Update existing data and delete unnecessary files.
Maintain logbooks and databases to record pertinent data.
Compile totals of weekly, monthly, and yearly data entries
Trace any discrepancies in data received and report them to the appropriate department.
Process files and forms according to established procedures.
Secure confidential information by protecting passwords and other sensitive information.
Skills of a Data Encoder
A data encoder is responsible for converting data from its original format into a format that can be stored or transmitted efficiently. Some of the skills that a data encoder might need include the following:
Familiarity with data compression techniques.
Knowledge of data encoding formats like JSON, XML, CSV, and binary formats.
Programming skills.
Understanding of data structures and algorithms.
Knowledge of database management.
Familiarity with big data technologies like Hadoop and Spark.
Attention to detail.
Communication skills.
Ability to handle and process large amounts of data.
Familiarity with the various security protocols and encryption methods used to protect sensitive data.
Educational and Training Requirements for Data Encoders
A data encoder should have at least a high school diploma. A college degree in a field such as computer science, information technology, or a related field can be beneficial.
Some organizations may require a degree in a specific area, such as computer science, mathematics, or statistics. Experience in the related field, on-the-job training, or certifications from vendors such as Microsoft, Oracle, and IBM could also be helpful.
The specific requirements of a data encoder role, however, vary depending on the size, industry, and organization needs.
Experience Requirements and Salary of a Data Encoder
The experience level and salary of a data encoder varies depending on some factors. This includes the specific job requirements, the location, and the individual's level of education and skills.
The number of years of experience required for an entry-level position is typically one to two years. And the salary ranges from $35,000 to $45,000 per year.
With experience, it can go up to $50,000 – $70,000 per year for a mid-level data encoder, and for a Senior data encoder, it goes up to $90,000 – $120,000 per year.
Examples of Data Encoder Job Description
Example 1
We are seeking an experienced and knowledgeable Data Encoder to join our team! This position requires a detail-oriented individual with extensive experience in data management, manipulation, and analysis.
The successful candidate should be able to work effectively both independently and as part of a team. He/she must have strong problem-solving skills, and have the ability to learn new technologies quickly.
Duties and Responsibilities
Utilize database software programs to organize large volumes of data into meaningful formats for easy accessibility.
Analyze raw data to identify patterns or trends that can be used to improve operational efficiencies.
Generate reports from analyzed data using Excel, Access, or other data visualization tools.
Ensure the accuracy of data entry by performing routine quality checks.
Coordinate data maintenance requests from multiple departments to meet customer requirements.
Troubleshoot errors encountered during the encoding process to ensure accuracy.
Develop database strategies to enhance performance and provide additional security measures.
Produce statistical reports based on encoded data.
Design and develop database applications according to user specifications.
Perform ad hoc analyses upon request from senior staff members.
Requirements
Bachelor's degree in Computer Science, Mathematics, or a related field.
Previous experience working with databases, manipulating data, and coding algorithms.
Working knowledge of database platforms (e.g., SQL Server) and programming languages (e.g., Java, Python).
Exceptional analytical and organizational abilities.
Ability to communicate effectively with technical teams and non-technical personnel alike.
Strong attention to detail.
Proven track record of delivering projects on time.
Salary
Competitive salary commensurate with experience.
Example 2
Job Title: Data Encoder
Position Type: Full-Time/Part-Time
Salary: Negotiable
Location: [insert]
Job Description
We are looking for an experienced and knowledgeable Data Encoder to join our team. You will be responsible for transforming raw data into meaningful information that can be used by the organization. This may include entering data into databases, spreadsheets, or other systems. Additionally, you should possess excellent problem-solving skills to ensure data entry accuracy and ensure the necessary coding standards are followed when encoding.
Qualifications
Proven experience as a Data Encoder with at least 2 years in the field.
Familiarity with computer programs such as Microsoft Office Suite, especially Excel.
Ability to learn new software quickly and apply it efficiently.
Great attention to detail and excellent problem-solving abilities.
Excellent communication skills, both verbal and written.
Ability to meet tight deadlines while maintaining accurate work.
Duties and Responsibilities
Entering source data into various database systems according to specific instructions.
Compiling, sorting, verifying data accuracy, and correcting any discrepancies.
Performing quality assurance checks on entered data to ensure accuracy and completeness.
Utilizing knowledge of specific codes associated with each job type to record data accurately.
Storing completed files electronically following departmental requirements.
Retrieving existing data from documents and updating records accordingly.
Generating regular reports and providing them to relevant stakeholders.
Assisting with special projects related to data coding when required.
Wrapping Up
Data encoders are the first line of defense against errors in the data. They play an important role in the data management process. They're also responsible for identifying and correcting errors before the data is used for analysis or reporting.
The importance of accurate data cannot be overemphasized. So there is always a need to create a great job description to hire qualified data encoders. Start drafting a job description now!
Explore All
Write Job Descriptions Articles