With the advancement of big data and cloud computing, the role of a Data Engineer has become increasingly important in companies around the world. To those interested in pursuing this dynamic and exciting career, understanding the role and responsibilities involved with the position is essential.
This article will delve into the specifics of a data engineer job description to help you better understand the complexities of this technical profession.
The Primary Responsibilities of a Data Engineer
The primary roles and responsibilities of a data engineer are as follows:
Designing, Building, and Maintaining Data Pipelines
A Data Engineer is responsible for designing, building, and maintaining the infrastructure needed to transport data from multiple sources into one unified repository. They must build the necessary tools and processes that will enable the accurate collection and integration of data.
Developing Databases and Ensuring Their Accuracy
A Data Engineer's job is to develop databases to store large amounts of data and ensure that they remain up-to-date and accurate. This requires technical engineering skills such as creating tables, setting primary keys, establishing relationships between tables, and writing stored procedures.
Automating Workflows With Business Logic
As part of the job, a data engineer is tasked with developing automated workflows using various programming languages, such as Python or Java. They are also required to have a good understanding of business logic and be able to apply it when automating tasks.
Utilizing Professional Knowledge of Big Data Technologies
A Data Engineer needs to possess advanced knowledge in the area of big data technologies, including Hadoop, Spark, NoSQL, and distributed computing systems. It will help them fulfill their duties effectively.
This professional skill set allows them to efficiently tackle complex data problems. It also enables them to decide how best to use different big data technologies to optimize data processing performance.
Enhancing Existing Data Architectures
When working with existing data architectures, data engineers often need to find creative ways to enhance their performance. This can involve introducing new data elements or restructuring components to increase scalability, reliability, and maintainability.
Working With Others to Solve Complex Data Issues
Data engineers must collaborate with other professionals, such as software developers and system analysts, to solve complex data issues. They must have excellent communication skills to effectively discuss technical details with colleagues and customers.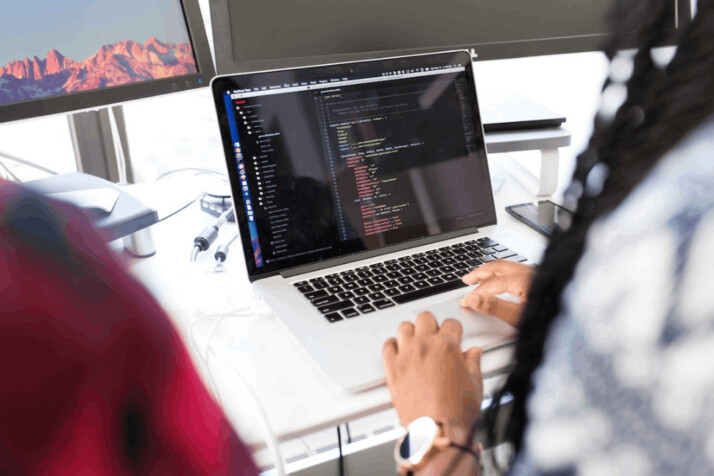 Data Engineer Job Description Example
We have compiled a well-detailed data engineer job description below to help you understand what employers look for in a data engineer:
Job Description Example:
We are looking for an experienced and ambitious Data Engineer to join our team. This role requires a unique combination of technical skills, big data solutions experience, and problem-solving creativity. If you have the expertise and enthusiasm for this position, we'd love to hear from you!
Responsibilities:
Collecting, processing, analyzing, and interpreting large amounts of data from various sources
Developing and managing data pipelines to improve the performance of applications
Optimizing data storage solutions to maximize scalability and cost efficiency
Implementing best practices for protecting the security and privacy of sensitive information
Skills & Qualifications:
Proven work experience as a Data Engineer or similar role
Expert knowledge of relational databases (e.g., Oracle, MySQL) and NoSQL databases (e.g., MongoDB)
Hands-on experience with Big Data technologies such as Hadoop, Spark, and MapReduce
In-depth understanding of ETL processes and distributed computing systems
Proficiency in Python or Java programming languages
Ability to manage multiple tasks simultaneously
At our company, we value hard work and ambition. We believe everyone has something valuable to contribute and strive to create an inclusive working environment where people can succeed. Our competitive benefits package includes generous paid time off, flexible work hours, and robust health care coverage.
If you think you'd be a great fit for this role, don't hesitate to apply today!
Conclusion
A data engineer is vital for any business looking to make the most of their data. It's essential that they have the necessary skills and knowledge to be successful in this job. They must possess strong programming ability, excellent communication skills, and experience working with databases. With a great job description example like the one outlined here, employers can ensure they hire the right person for the job.
Explore All
Write Job Descriptions Articles