Are you overwhelmed by the prospect of writing a data entry operator job description? You're not alone! Writing these job descriptions can be time-consuming and sometimes feel like a tedious task. But it doesn't have to be so hard. Help is here.
This article has examples of job descriptions for the role. But before that, the article explains the duties associated with the role.
Duties of a Data Entry Operator
This role requires a high degree of accuracy, attention to detail, good organizational skills, and an ability to meet deadlines. Below are some of the most important duties of a data entry operator.
Entering Data
The primary duty of a data entry operator is to enter data into the organization's computerized database. To do this, they must know various types of software programs and be familiar with entering alphanumeric characters correctly. They may need to update customer profiles, billing information, sales orders, or other documents related to their job functions.
Ensuring Data Accuracy
In addition, they are to ensure that all entered information is accurate before saving it into the system. As errors in a database can cause problems down the line, accuracy must be paramount when performing data entry tasks.
If they detect a mistake during this process, it must be corrected immediately or reported to a supervisor. In the same vein, once an assignment is completed, it should undergo quality control checks by another party before storing them in the system.
Modifying/deletion of Current Entries
Moreover, they could be required to modify current entries or delete outdated ones from the system. This involves organizing large amounts of data into specific categories so that it can be easy to retrieve when needed. Furthermore, data entry operators must remain aware of any changes in policies or procedures which affect their work. They must make sure these changes are reflected in the organization's databases.
Administrative Tasks
Data entry operators also perform administrative tasks related to keeping electronic filing systems organized and secure. This includes archiving records that are no longer relevant and creating backup copies of sensitive material.
Furthermore, they will regularly monitor access rights to restricted data and maintain log files that record any attempts to access or tamper with files.
Data Entry Operator Job Description Samples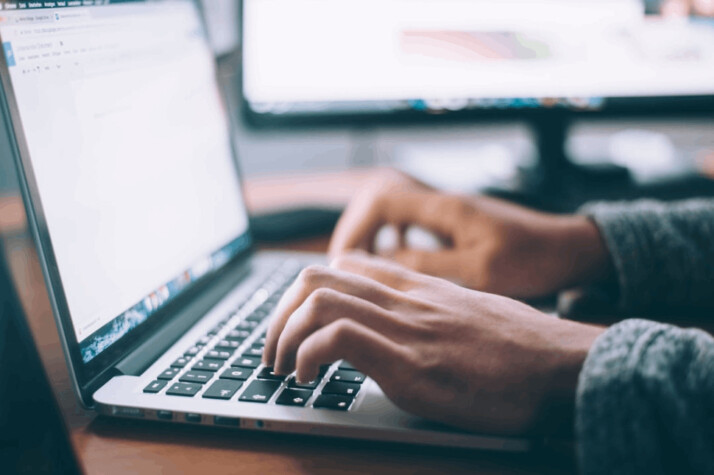 As promised, we have a couple of data entry operator job description templates for you. Study them for inspiration or use them as they are.
Template 1
We are currently looking for an experienced Data Operator to join our company. The ideal candidate should be comfortable with using various office applications and must have a high school diploma or equivalent qualification. The successful applicant will be responsible for accurately entering data into our database as well as verifying its accuracy. Additionally, they must maintain accurate records and generate reports from the information provided. Furthermore, this individual should possess exceptional typing skills and demonstrate proficiency in creating spreadsheets.
Excellent command of the English language is essential. Attention to detail and organizational skills are highly desired. We require A high school diploma or equivalent qualification for this role.
If you believe you fit these qualifications and want to join a thriving team, please apply now!
Template 2
We are looking to hire an experienced Data Entry Operator for our fast-paced office. The successful candidate will have excellent attention to detail, accuracy, and speed in entering data into computer systems.
Responsibilities:
Source information from a variety of sources (e.g., physical records, online documents, etc.)
Prepare, compile and sort documents for data entry
Identify and correct inaccuracies in data
Enter data into designated databases or software programs
Verify the integrity of entered data
Review data for completeness and accuracy
Maintain confidentiality of sensitive information
Requirements:
Proven experience as a Data Entry Clerk
Knowledge of computer programs (e.g., Microsoft Office)
Attention to detail and accuracy
Excellent organizational skills
Ability to multitask effectively
Outstanding typing speed and familiarity with web navigation
Familiarity with databases and spreadsheets
High school diploma or equivalent;
Additional qualifications as an administrative assistant or secretary will be a plus
Final Thoughts
A data entry operator is responsible for the accurate and timely processing of data into a computer system. Getting a good data entry operator is easier when you have a well-written description for the role. This article helps you understand their duties and what a job description for the role should look like.
Explore All
Write Job Descriptions Articles