Filled with complex and meticulous work, being a dental assistant requires great skill, attention to detail, and precision.
Working in tandem with the dentist, dental assistants must understand every nuance of their job description to support dentists in providing excellent patient care. But what exactly does that entail?
This article delves into the specifics of a dental assistant job description with an example to help.
The Main Responsibilities of a Dental Assistant
Below are some of the primary responsibilities of a dental assistant:
Assist Dentists
As a dental assistant, it is your duty to assist dentists during patient treatment. This involves preparing and setting up equipment, handing instruments to the dentist during procedures, taking x-rays, scheduling appointments, and keeping records of patients' histories.
Prepare Patients for Treatment
Before performing any dental treatments on a patient, you must ensure they are comfortable with the procedure. So, you need to provide the patient with information about what will take place. Additionally, prepare the patient for treatment by administering injections, cleaning teeth, and suctioning saliva.
Record Keeping
During each appointment, you should create notes to document the findings from examinations and treatments performed. Ensure all data entered into the system is accurate and regularly updated.
Manage Patient Hygiene
Instruct patients on proper oral hygiene practices such as brushing, flossing, and rinsing. Also, demonstrate how to use various products or tools like mouthwashes and interdental brushes.
Assist in Diagnosis
Work alongside the dentist to diagnose potential problems with a patient's teeth or gums. Take an active role in recommending necessary treatments based on the assessment.
Perform Administrative Tasks
Organize patient files, manage office inventory and supplies, answer phone calls, schedule appointments, enter financial transactions and greet patients upon their arrival.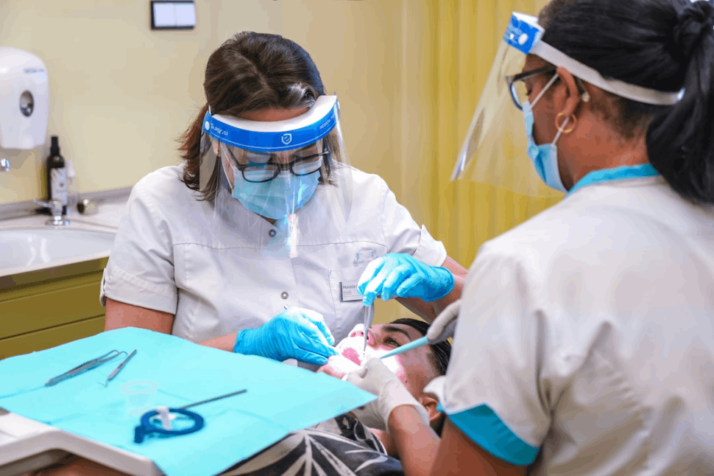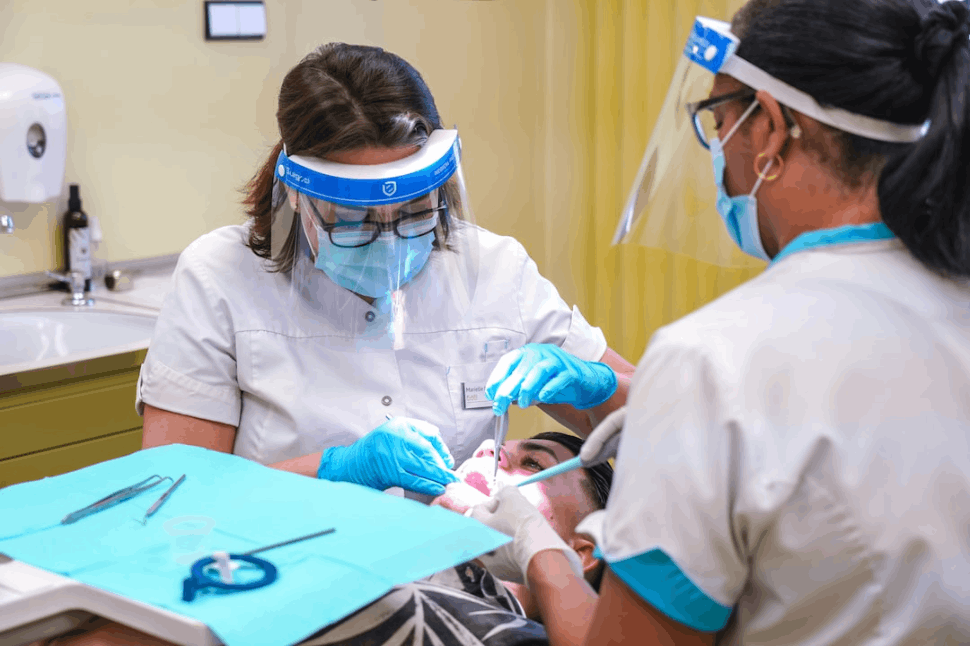 Dental Assistant Job Description Example
Here's a great example of a dental assistant job description that will give you a better understanding of what to expect from the role:
Job Description Example:
We are searching for an experienced and passionate Dental Assistant to join our dynamic dental practice! Our ideal candidate is a highly motivated individual who can swiftly carry out the tasks associated with assisting dentists in delivering quality patient care.
Responsibilities:
Assist with dental procedures such as taking impressions and x-rays
Prepare instruments, materials, and medications needed by dentists during treatments
Sterilize and organize all dental equipment used on patients
Enter data into patient records accurately
Provide patient education about oral hygiene techniques
Skills & Qualifications:
High school diploma or equivalent
Experience working in a dental office is preferred but not required
Professional demeanor and excellent customer service skills
Ability to multitask and prioritize effectively
Knowledge of infection control protocols
Our company values collaboration, creativity, dedication, and team spirit. We offer competitive benefits, including medical insurance, vacation time, and 401k plans. If you feel that your skills match this position, please don't hesitate to apply today!
Conclusion
A dental assistant plays a vital role in the field of dentistry. With their skills and expertise, they can provide essential support to dentists while helping patients get the best care possible. It's a job that requires dedication, good communication skills, and knowledge of both dental procedures and equipment.
Those interested in pursuing this career path should review the responsibilities associated with it and use the example job description provided for reference.
Explore All
Write Job Descriptions Articles