Dentists are medical healthcare professionals who work with patients to treat dental and oral diseases and injuries and to prevent dental health problems. They play a vital role in helping people to maintain or restore their oral health and, in doing so, help improve their overall health.
They typically work full-time. As a recruiter, if you're unfamiliar with hiring for this role, you may need a dentist job description sample. By the end of the article, you'll have a better idea of what to include in your job description for the role.
How Do You Qualify to Be a Dentist?
Dentists are healthcare professionals who specialize in diagnosing, preventing, and treating diseases of the teeth and mouth. To become a dentist, you need to complete specific qualifications.
Dentists must have a Doctor of Dental Surgery (DDS) or Doctor of Dental Medicine (DMD) degree from an accredited dental school. This type of program usually requires four years of study and includes both classroom learning and hands-on experience with patients. It may also involve coursework in biology, chemistry, physiology, anatomy, and biochemistry. Students must pass written and practical exams to earn their licenses.
Many states require dentists to pass additional licensing examinations, such as the National Board Dental Examination (NBDE). The NBDE tests dentists' comprehensive understanding of oral health sciences, including clinical dentistry, pharmacology, pathology, and general anesthesia. Furthermore, some states may require further examination or qualifications for those wishing to specialize in areas like orthodontics or periodontics.
Qualities of a Good Dentist
Dentists interact with people from different walks of life in the discharge of their duties. Thus, they need various skills to succeed in their jobs.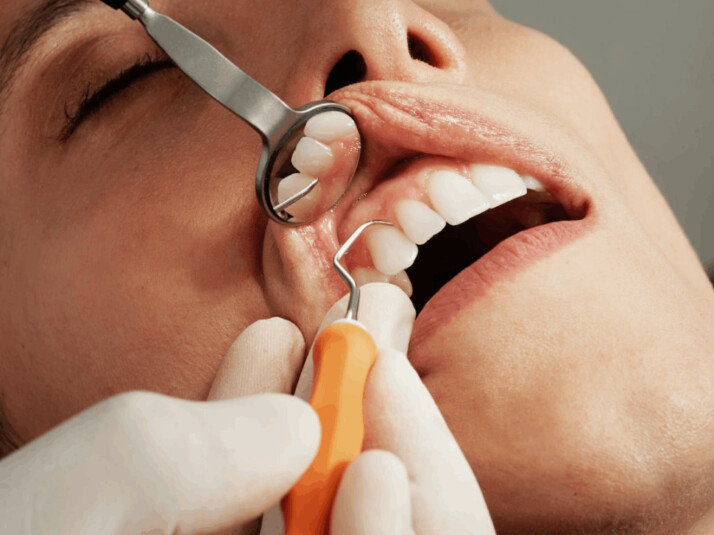 Communication Skills
Dentists should be good communicators as they need to explain treatments to patients and answer any questions that arise. A thorough knowledge of dental materials, equipment, medications, and sterilization techniques is also required.
Patience
Dentists need to be really patient. Patients may sometimes not be as cooperative as they'd like. They have to stay patient to calm patients down and perform their duty.
Ability to Work Under Pressure
A good dentist must be able to work under pressure. They must not crumble under pressure. And they must be willing to work long hours as well.
Keeping Tabs With Changes in Treatment Procedures and Technology
Additionally, dental practitioners must remain current on changes in technology and treatment protocols by participating in continuing education courses. Professional development activities such as continued studies and participation in conferences are also essential for staying up-to-date on the latest advancements in dental care.
Dentist Job Description Sample
Check out the well-written dentist job description sample below to have a better idea of what is required.
Job Description Template
We are seeking an experienced, passionate, and personable Dentist to join our practice. The ideal candidate will provide comprehensive dental care services to patients of all ages in a friendly environment. They will use their expertise to promote oral health through patient education and preventative care.
Responsibilities:
Apply preventive measures such as topical fluorides, sealants, and prophylaxis on children and adults
Perform restorative, prosthodontist, and cosmetic procedures for teeth, gums, and adjacent structures
Diagnose, evaluate, plan and treat various dental issues, including tooth decay and gum disease
Monitor growth and development of primary and permanent teeth
Provide instructions regarding diet and good oral hygiene practices
Assist the Dental Assistant with treatment preparation when needed
Maintain accurate records of treatments and medications provided
Requirements:
Proven work experience as a Dentist or similar role
Thorough understanding of general dentistry theory and best practices
Ability to diagnose and solve complex dental problems quickly and efficiently
Comprehensive knowledge of Oral Hygiene instruction techniques
Demonstrated ability to mentor junior-level personnel and educate patients
Outstanding communication and interpersonal skills
Good time management skills and problem-solving abilities
Proficiency in English (written/spoken)
Valid license from applicable state board(s)
Conclusion
In conclusion, becoming a dentist requires significant formal education, skills, and expertise. Therefore, the job description for this role should clearly highlight both the educational and practice requirements for the role. The example provided in this article could serve as a guide for recruiters.
Explore All
Write Job Descriptions Articles