In today's ever-evolving digital landscape, organizations need to stay alert with the latest news regarding their marketing strategies. A great place to start is by creating an effective and comprehensive digital marketing job description sample that outlines the expectations of the role.
This blog post will provide a sample job description for a digital marketer. This includes everyday tasks and responsibilities and critical competencies for success in the role. We'll also discuss tips for creating a practical digital marketing job description that gives your organization an advantage over others.
What Is a Digital Marketing Job Description?
Digital marketing job descriptions are used by organizations to define the roles, duties and responsibilities of a digital marketer clearly. They should include all relevant information, such as the position's objectives, essential skills and qualifications, tasks and responsibilities. It should also have reporting relationships, expectations for success in the role, and any other requirements or preferences.
A digital marketing job description sample should be tailored to your organization's specific needs. Every company is different regarding its target audiences, goals, strategies, and more – each job description should reflect these needs.
Who Is a Digital Marketing Manager?
A digital marketer is an individual who is responsible for planning, executing, and monitoring all aspects of an organization's digital marketing campaigns. This includes everything from search engine optimization (SEO) to email marketing and social media management.
Key Responsibilities of a Digital Marketing Manager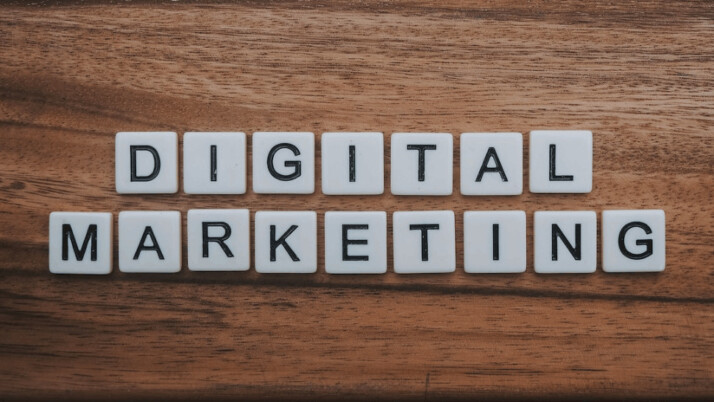 1. Develop and Implement Digital Marketing Strategies
The primary responsibility of a digital marketer is to develop and implement an effective digital marketing strategy that meets the organization's goals and objectives.
This includes researching target audiences, creating content, optimizing campaigns for search engines, launching campaigns across various platforms, managing budgets, and more.
2. Track Performance and Analyze Data
Digital marketers must be able to track campaign performance and analyze the data collected to make informed decisions on optimizing their strategies. They should also monitor competitor activities to stay ahead of the curve with their tactics.
3. Manage Social Media Accounts
Social media is an important aspect of any digital marketing strategy, and digital marketers must be comfortable using the various platforms available. This includes creating content, engaging with followers, and managing campaigns.
4. Develop Content
Content creation is essential to connect with target audiences and reach marketing objectives effectively.
Digital marketers should be knowledgeable about SEO best practices when it comes to creating content. They should have an understanding of the different types of content formats (e.g., visuals and videos).
5. Stay up-to-date on Trends.
The digital landscape is constantly changing, so digital marketers must stay up-to-date with evolving trends to remain competitive. This includes researching emerging technologies and keeping track of current industry news and developments.
Requirements and Skills for a Successful Digital Marketer
To be successful as a digital marketer, there are specific skills and qualifications that an individual must possess. These include:
Understanding digital marketing principles and best practices related to SEO, content creation, email marketing, etc.
Experience with various analytics tools such as Google Analytics or Adobe Analytics
Ability to create engaging content for multiple platforms
Knowledge of current industry trends and emerging technologies
Strong organizational and problem-solving skills
Excellent communication and interpersonal skills
Digital Marketing Job Description Sample to Try
Digital Marketer
Objective
The Digital Marketer is responsible for planning and executing effective digital marketing campaigns to achieve the organization's goals. This includes researching target audiences, optimizing campaigns for search engines, managing budgets, and staying up-to-date with the latest trends in digital marketing.
Essential Skills and Qualifications
Knowledge of the principles of digital marketing
Experience using analytics tools such as Google Analytics or Adobe Analytics
Ability to create engaging content for multiple platforms
Understanding of current industry trends and emerging technologies
Excellent organizational and problem-solving skills
Strong communication and interpersonal skills
Tasks & Responsibilities
1. Develop and implement digital marketing strategies
2. Track performance and analyze data
3. Manage social media accounts
4. Develop content for multiple platforms
5. Monitor competitor activities and stay up-to-date on trends
Reporting Relationships
This job reports to the Head of Digital Marketing/Marketing Manager.
Expectations for Success in This Role
The successful Digital Marketer will be able to effectively optimize campaigns, track performance, create engaging content, and stay ahead of industry trends. They should also have excellent communication skills and be capable of working collaboratively with other team members.
FAQs
Exactly What Does a Digital Marketing Manager Do?
Leading integrated digital marketing campaigns from concept to execution will require a strong understanding of current marketing tools and strategies. Marketing managers will work with a team to support teams (such as programmers) and vendors to launch campaigns on time and within budget.
We design, build and maintain our social media presence.
Report and measure the performance of all digital marketing campaigns and determine ROI and KPIs.
Do Digital Marketers Work With Anyone Else?
Digital Marketing Managers usually work with other marketing professionals. They oversee different channels like SEO, PPC, and email marketing.
The management team is supervised by a Marketing Manager who prioritizes tasks and directs the overall marketing strategy.
Can You Help Me Hire a Digital Marketing Manager?
You can match top professionals with great employers across the country. There is no stopping you from moving forward, or you may finally find your star worker.
Explore career content and advice, browse the latest job openings, or send your resume.
Conclusion
This blog post on digital marketing job descriptions has helped you understand what to include in your job description. A well-crafted job description can be the first step towards successfully hiring a digital marketer who will bring value to your organization.
Good luck!
Explore All
Write Job Descriptions Articles