A career in digital media is a rewarding yet challenging endeavor. It requires an understanding of the ever-evolving digital landscape and the ability to leverage emerging technologies for maximum impact. As such, it's essential to have a detailed job description that outlines expectations, responsibilities and tasks. In this free guide, we will take you through all the facets of a digital media specialist job description.
What Are the Duties of a Digital Media Specialist?
Before writing a digital media specialist job description, you need to understand what the responsibilities are. This part of the article explains the most important duties of a digital media specialist.
Creating Effective Content
The primary responsibility of a digital media specialist is to create effective content that will appeal to targeted audiences. This could involve crafting compelling copy for blogs, websites, or social media profiles. They may also create engaging videos, design attractive graphics, and develop campaigns to promote the brand.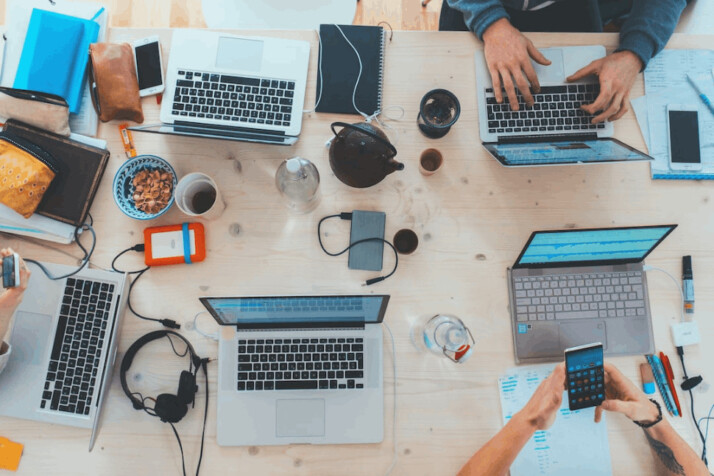 Optimizing Web Pages
Additionally, they may be required to optimize webpages for better organic visibility on search engines like Google. To do this, they need to stay up-to-date on changing algorithms and devise strategies to rank higher than competitors.
Analyzing Campaign Data
A skilled digital media specialist should also be able to analyze data related to their campaigns and use it to inform future decisions. By studying key performance indicators such as engagement rates, website visits, and click-throughs, they can modify existing tactics to ensure maximum effectiveness. Further, they should regularly monitor the competition's activities to gain insights into how to differentiate from them in terms of messaging and design.
Handling Administrative Tasks
In addition to producing content and managing campaigns, digital media specialists typically handle daily administrative tasks. For example, they often track expenses associated with online promotions, oversee customer service efforts on social channels, and manage relationships with influencers or bloggers. They also coordinate projects among stakeholders and ensure compliance with applicable regulations.
Digital Media Specialist Job Description Templates
With a basic understanding of the duties associated with the role, you can write the job description. Check the templates below for inspiration.
Template 1
We are seeking an experienced and motivated Digital Media Specialist to join our team. The ideal candidate should possess a degree in a relevant field, such as Digital Marketing or Communications, with significant experience in digital media development.
The Digital Media Specialist will be responsible for creating and curating engaging content across multiple digital platforms, including websites, blogs, and social media channels. They will also help develop strategies for driving traffic, increasing engagement, improving brand awareness and achieving organizational goals.
This role requires excellent communication skills, creative problem-solving abilities and the capacity to create high-quality content quickly and efficiently. The successful candidate must have extensive knowledge of industry trends and practices related to digital media design and management.
Responsibilities:
Developing and implementing comprehensive digital media plans
Designing compelling visuals and interactive experiences on the web and mobile
Creating and managing content that engages target audiences and drives business objectives
Optimizing current campaigns to maximize reach, clicks and conversions
Monitoring key performance metrics to identify opportunities for improvement
Identifying new technologies and services that can enhance the company's digital presence
Collaborating closely with cross-functional teams to ensure the timely execution of digital initiatives
Assisting in tracking budget expenditures against strategic plans
Qualifications:
Degree in a relevant field, such as Digital Marketing, Advertising or Communications
Proven work experience in digital media development/management
Excellent written and verbal communication skills
Highly organized and detail-oriented with strong project management skills
Demonstrated ability to think creatively and strategically
Proficiency with Adobe Creative Suite, HTML/CSS, WordPress and analytics tools
Experience working with video editing software is preferred
Template 2
We are currently looking for an experienced Digital Media Specialist to join our team. The ideal candidate will have a degree in Digital Media or a related field and must possess excellent verbal and written communication skills.
The Digital Media Specialist is responsible for creating engaging content across various platforms. This individual will help create digital marketing campaigns that reach target audiences, track results and analyze the effectiveness of each campaign. The specialist should also be knowledgeable on relevant trends within the digital media industry and suggest new strategies to increase engagement.
To be successful in this role, the ideal candidate must have strong organizational and time management skills. They should be highly creative and adept at working with video editing software, motion graphics, and image-editing programs, as well as web design tools.
Requirements:
Bachelor's degree in Digital Media or related field
Excellent knowledge of current digital media trends
Proficiency in video editing, motion graphics, image-editing programs, and web design tools
Proven ability to create content across multiple platforms
Demonstrated experience designing effective digital marketing campaigns
Ability to interpret analytics data to track results and improve performance
Exceptional organizational and project management skills
A keen eye for detail and dedication to meeting deadlines
Responsibilities:
Developing innovative ideas for digital campaigns
Designing graphic elements for use in campaigns
Writing compelling copy for website, social media, and email outreach
Assisting with managing company websites and other online presences
Updating websites using HTML and CSS code when necessary
Utilizing SEO techniques to ensure maximum visibility
Analyzing data from previous campaigns to inform future decisions
Researching and suggesting new opportunities to drive traffic
Monitoring customer reviews and feedback across all channels
Final Thoughts
A digital media specialist is an individual responsible for the development, execution, and management of an organization's various digital media platforms. They are tasked with utilizing their technical expertise to create content that effectively engages audiences across multiple platforms. As such, a successful digital media specialist must have strong written communication skills and knowledge of popular social networks. In addition, they must be familiar with search engine optimization (SEO) best practices and have a deep understanding of current trends in digital marketing. Whenever you need to hire anyone for this role, you can always use the templates above.
Explore All
Write Job Descriptions Articles