A successful documentation control job description should be robust, organized, and detailed. It is essential for any organization to ensure the process of managing documentation is streamlined and accurate.
Having a well-crafted job description in place can make all the difference when it comes to hiring the right candidate for this pivotal role. In this free guide, we will discuss the duties and qualities of a documentation controller.
The article also contains an example of a well-written job description for a documentation control officer.
What Are the Duties of a Documentation Control Officer?
A documentation control officer is a vital role in any organization. They are responsible for managing the process of document management and ensuring documents remain accurate, up-to-date, and organized. This includes creating and organizing documents, tracking changes to documents, and creating reports on document revisions.
They also verify the accuracy of documents and archive records as needed. A control officer is to ensure that all documents related to a project or product comply with established protocols. This involves reviewing documents against a set of guidelines and rules, making sure they contain the necessary information and formatting correctly.
The documentation controller will also be responsible for running tests and reviews to verify the accuracy of data contained within documents. Other duties may include developing quality assurance procedures to monitor the consistency of documents throughout their lifespan and validating the accuracy of submitted documents.
They also set up access control processes so that only authorized personnel have access to sensitive materials. In addition, they provide technical support to users who have questions about document requirements and keep track of document approvals and rejections.
What Are the Qualities of a Documentation Control Officer?
A documentation control officer is a crucial asset to any organization that needs an effective and efficient way to manage its documents. From ensuring the accuracy of data entry to providing quality assurance on final product deliverables, these professionals are responsible for the integrity of documents.
As such, it is essential that employers seek candidates who possess the necessary qualities required for this position.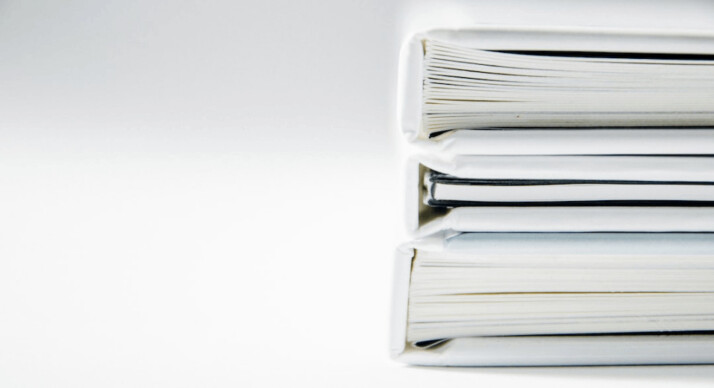 Organizational Skills
The first key attribute of a successful document controller is strong organizational skills. This role involves managing large volumes of paperwork and sorting them into appropriate categories with precision.
A good document controller should have the ability to quickly find what he/she is looking for among numerous documents. This requires excellent attention to detail and multitasking abilities. Furthermore, they must be able to do this while still adhering to high standards of quality control.
Communication Skills
Next, document controllers need to display excellent communication skills, both verbal and written. Having the capability to effectively communicate instructions and guidelines across teams will help ensure maximum productivity and accuracy. Additionally, being confident when giving presentations or leading meetings is beneficial in order to motivate staff and maintain a productive working environment.
Ability to Use the Latest Software Tools
Document controllers should demonstrate technical proficiency in software tools and applications used for documents. Some common ones include database management systems, content management systems and Office Suite programs. In addition, having basic HTML coding experience can be helpful when creating web forms.
Example of a Well-Written Documentation Control Job Description
Before writing your documentation control job description, take a look at this example. It can help you to write a detailed description that helps you in your search for a good candidate.
Job Description Template
We are looking for a highly motivated, detail-oriented Document Controller to join our growing team. The ideal candidate must have exceptional organizational skills and experience managing large sets of data. As the Document Controller, you will ensure that all business documents and records are correctly identified, stored, monitored and maintained according to company policies.
In addition, you must have excellent written communication skills, as well as the capability to explain complex information simply and concisely. You should also be experienced in using computer systems to store and manage documents. Ultimately, you will help us ensure compliance with legal standards and facilitate efficient document management processes.
Responsibilities:
Classify documents based on type, date and other identifiers
Monitor document usage and maintain accurate records of revisions
Archive inactive documents and purge obsolete files in line with storage regulations
Develop procedures and guidelines related to document control activities
Collect feedback from internal stakeholders regarding document content
Ensure compliance with corporate filing protocols and best practices
Handle sensitive or confidential materials with discretion
Participate in cross-functional projects involving document organization and retrieval
Verify completeness and accuracy of documentation prior to submitting it
Requirements:
Proven work experience as a Document Controller or similar role
Knowledge of document management systems such as SharePoint and Microsoft Office
Familiarity with project management tools like MS Project
Ability to work autonomously under pressure and adhere to strict deadlines
Outstanding organizational and problem-solving skills
Excellent verbal and written communication skills
Diligence and attention to detail
Final Thoughts
In summary, a successful documentation control officer should possess strong organizational skills and knowledgeable understanding of industry standards and regulations.
They should have excellent communication capabilities and proficient technical expertise with various software programs. With the right combination of aptitude and attitude, individuals can make great strides as documentation control officers and contribute to their organization's success.
Explore All
Write Job Descriptions Articles