A career as an electrical technician can be both electrifying and rewarding. With a comprehensive knowledge of electricity and its properties, these skilled professionals are responsible for diagnosing, repairing, and maintaining electrical systems.
This article delves into the specifics of an electrical technician job description to understand the essential qualifications and responsibilities expected of this role.
The Primary Duties of an Electrical Technician
To understand the task and responsibilities of an electrical technician better, let's look at the primary duties of an electrical technician below:
Wire Installation & Maintenance
An electrical technician must have the expertise to install, test, repair, and maintain the wiring and other related equipment. They should be able to interpret blueprints, diagrams, and schematics while working with hand tools such as pliers and wire cutters.
Equipment Repair & Upkeep
It is also important for a technician to be able to inspect, diagnose and troubleshoot any problems that occur in electrical equipment. This requires them to possess the necessary experience in diagnosing malfunctions and replacing faulty components.
Service Requirement Fulfillment
Additionally, technicians are expected to fulfill service requirements for their clients. This involves providing advice on how best to resolve potential issues or upgrade existing systems with new hardware or software.
Safety Protocols
A technician must also abide by safety protocols at all times. As such, they must take precautionary steps when handling high-voltage electrical equipment. They must ensure that everything is up to code according to state regulations.
Technical Support
Technicians must provide technical support to customers who require assistance in using certain pieces of equipment. In addition, they may need to offer instruction manuals or tutorials to help customers understand how the equipment works.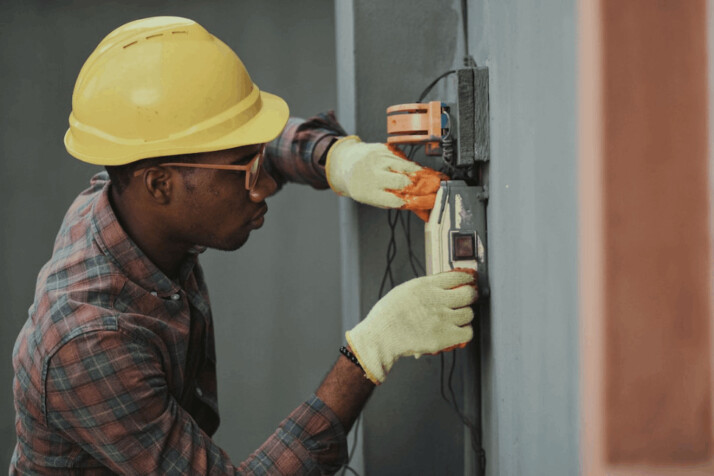 Key Skills and Qualities of an Electrical Technician
An electrical technician must possess the following skills and qualities:
Advanced knowledge of electrical systems and components
Skilled in troubleshooting, installation, maintenance, and repair of electrical equipment
Exceptional talent in working with intricate machinery
Ability to interpret schematics and diagrams
A keen eye for detail
Proficiency in the use of relevant tools and safety protocols
Strong problem-solving capabilities
Analytical mindset for understanding complex tasks
High level of concentration for accurate performance
Good communication skills for coordinating with team members
Electrical Technician Job Description Example
Here's a well-crafted example of an electrical technician job description that will help you gain insight into the role of an electrical technician:
Job Description Example:
We are looking for an experienced and motivated Electrical Technician to join our team! You will be responsible for troubleshooting and diagnosing complex electrical systems, installing new equipment, and performing maintenance on existing ones.
If you have a knack for problem-solving and keen attention to detail, this could be your dream job!
Responsibilities:
Diagnose and repair malfunctioning electrical components using appropriate test instruments
Install and maintain a variety of electrical systems in accordance with safety regulations
Respond quickly to service requests from customers
Keep accurate records of all work performed
Troubleshoot complex issues related to electrical circuitry
Skills & Qualities:
At least 5 years experience as an Electrical Technician
Excellent knowledge of relevant codes and standards
Ability to read schematic diagrams, blueprints, and other technical drawings
Skilled at testing and measuring circuit continuity
Strong organizational and time management skills
Company Culture & Benefits: We pride ourselves on fostering a culture of innovation and collaboration. In addition to competitive salaries, we offer flexible hours and generous benefits such as health insurance, retirement plans, vacation pay, and more.
Wrapping Up
An electrical technician must be highly knowledgeable and experienced in all aspects of the trade, from installation to maintenance. They need to have strong problem-solving skills and think on their feet when faced with technical problems.
With a good understanding of current safety regulations and practices, they should also be aware of the risks associated with working with electricity. Overall, being an electrical technician requires dedication and an excellent set of skills that can be developed through experience and education.
Explore All
Write Job Descriptions Articles