Working as an emergency room nurse requires a special kind of person. This role is for those who are willing to take on the challenge and intensity of the job while still providing top-notch care. It's not easy to assess a patient's medical needs in potentially life-threatening situations while simultaneously adhering to strict rules and regulations.
This article will explore an emergency room nurse job description in detail, from the qualifications needed to the duties required.
Essential Duties of an Emergency Room Nurse
Let's look at some of the primary duties of an emergency room nurse:
Obtain Certification in Emergency Nursing
To work in the Emergency Room, nurses must possess specialized knowledge and skills, including obtaining certification as an emergency nurse. This enables them to provide superior care for patients facing a wide range of medical emergencies.
Provide Emergency Room Care
The primary responsibility of an ER nurse is to assess each patient's condition, determine the best course of action, and provide appropriate medical care. This includes administering medications, performing physical examinations, and monitoring vital signs. They may also need to perform life-saving procedures such as CPR or inserting IVs.
Treat and Monitor ER Patients
ER nurses must remain vigilant while caring for their patients and recognize potential changes in their condition. In addition to providing immediate treatment, they must also be able to accurately document all information related to the patient's stay in the ER.
Manage ER Equipment and Supplies
ER nurses must maintain proper inventory levels of necessary medical equipment and supplies and ensure that all items function correctly. This can include anything from medical instruments to pharmaceuticals.
Collaborate With Other Healthcare Professionals
An ER nurse must collaborate effectively with physicians, surgeons, therapists, and other healthcare staff. It ensures that all patients receive the highest level of care possible.
Develop Excellent Nursing Skills
To excel in an ER setting, nurses must develop strong clinical skills and have an in-depth understanding of relevant medical conditions and treatments. Additionally, they must be adept at working under pressure and making decisions quickly.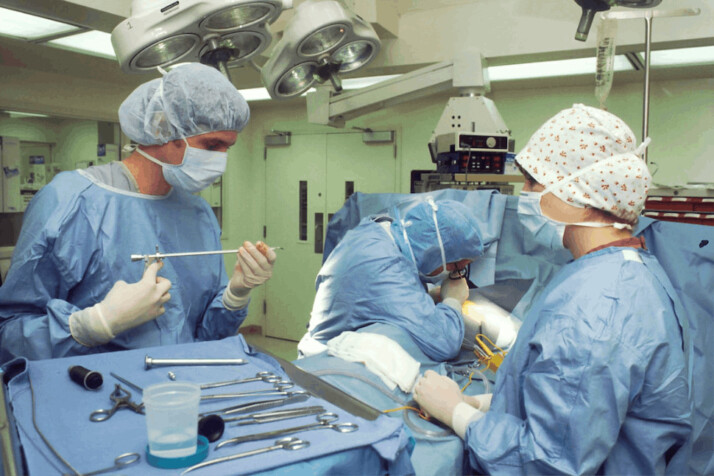 Emergency Room Nurse Job Description Example
Here's a great example of an emergency room nurse job description to get an idea of the skills and qualifications necessary for the position:
Job Description Example:
We are looking for a dynamic and experienced Emergency Room Nurse to join our medical team. The successful candidate will possess excellent clinical skills, be flexible with their hours and provide outstanding patient care within a fast-paced environment.
Responsibilities:
Assess patients upon arrival in the emergency room
Perform diagnostic tests such as taking blood pressure, temperature, and pulse rate
Administer medications and intravenous (IV) fluids as prescribed by doctors
Provide emergency resuscitation measures in cases of cardiac arrest or severe allergic reaction
Monitor vital signs, assess symptoms, document progress, and provide health education to patients
Collaborate with physicians and other healthcare professionals to ensure optimal patient outcomes
Skills & Qualities:
Bachelor's degree or higher in Nursing
Current Registered Nurse (RN) license and CPR certification
At least 2 years of experience working in the ER setting
Exceptional communication and problem-solving skills
Ability to remain composed under pressure and make sound decisions
Our company values teamwork, diversity, commitment, and empathy. We offer competitive salaries, comprehensive benefits packages including 401K matching, and generous paid time off. Join us today and become part of an inspiring team!
Final Words
An Emergency Room Nurse is a highly skilled medical professional who must possess both clinical and interpersonal expertise to serve in this demanding position.
The ideal applicant will be passionate about patient care, comfort, and safety. They must demonstrate knowledge of health promotion strategies, disease management techniques, and a willingness to adapt to ever-changing scenarios within the ER environment.
This specialized role requires individuals with the dedication and determination necessary to ensure that patients receive optimal care during life-saving treatments and procedures.
Explore All
Write Job Descriptions Articles