The life of an executive chef is fast-paced, challenging, and rewarding. From developing seasonal menus to managing staff, overseeing budgets, and cooking for guests, the executive chef job description encompasses a multitude of duties.
A successful executive chef must have great organizational skills. They must be able to juggle multiple tasks simultaneously and possess a strong culinary acumen to bring succulent dishes to the table.
Let's take a look at the primary responsibilities of an executive chef with a well-detailed sample job description.
Primary Responsibilities of an Executive Chef
An executive chef needs to handle a lot of things. Let's look at some of the primary responsibilities of an executive chef:
Menu Creation and Development
Crafting innovative, tasty dishes that appeal to customers while staying within budget. Utilizing knowledge of culinary trends and applying them to the kitchen to bring something fresh to the restaurant's menu. Drawing on experience with global flavors, local ingredients, and contemporary food styles.
Kitchen Management
Executive chefs oversee all aspects of running a busy kitchen. It includes managing staff, organizing shifts, ordering supplies, maintaining cleanliness standards, controlling costs, optimizing performance, and troubleshooting any problems. Using excellent communication skills ensures everyone understands their roles and collaborates effectively.
Food Safety and Sanitation
Maintaining strict hygiene protocols as well as ensuring health code compliance. Adhering to proper food handling procedures while developing systems for tracking inventory and expiration dates. Regularly inspecting kitchens and equipment to identify potential hazards or safety violations.
Recipe Execution and Plating
They are responsible for ensuring consistency across recipes by overseeing the cooking process from start to finish. Executive chefs need to pay attention to detail when plating each dish. They must utilize creative presentation techniques, garnish foods, and deliver quality plates with speed and accuracy.
Leadership Skills
Executive chefs must have leadership skills. They need to motivate others to produce exceptional work in a fast-paced environment. They are responsible for resolving conflicts efficiently, creating a positive atmosphere among the kitchen staff, and delegating tasks.
Executive chefs set expectations for superior results, provide constructive feedback, mentor team members, and demonstrate exemplary professionalism at all times.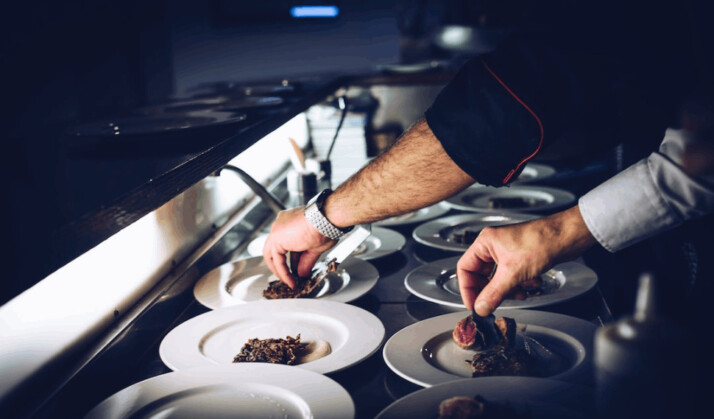 Executive Chef Job Description Example
Here's a great example of an executive chef job description that clearly outlines the essential skills and responsibilities to understand the role better:
Job Description Example:
We are looking for an experienced and passionate Executive Chef to join our vibrant culinary team! We believe in pushing the boundaries of gastronomy, utilizing traditional ingredients and modern techniques to create imaginative dishes.
Responsibilities:
Developing innovative menu items with a focus on presentation
Supervising and training kitchen staff
Monitoring food quality and hygiene standards
Preparing budgets, forecasts, and financial plans
Ensuring cost-effective operations
Skills & Qualities:
Experienced chef with a passion for creating unique dishes
Knowledge of current trends in food preparation and presentation
Great attention to detail
Ability to work collaboratively as part of a team
Excellent communication and leadership skills
We strive to provide a comfortable working environment where you can express yourself inside and outside the kitchen. Benefits include health insurance, paid time off, and an opportunity for growth. If this sounds like the perfect fit for your career, please apply now!
Conclusion
Being an executive chef is an incredibly challenging but rewarding position. It requires a deep knowledge of the culinary arts and excellent communication skills to create successful and tempting dishes.
The job description example provided should provide guidance for what employers are expecting from an executive chef candidate.
Explore All
Write Job Descriptions Articles