A common misconception of the finance director role, or finance roles in general, is that all they do is count wads of cash. But finance directors do more than just that; fun fact, they have little to no involvement with hard cash!
Finance directors must possess a unique blend of skills, business acumen and economic proficiency to maximize efficiency and reduce costs. And these requirements should be made clear in your finance director job description.
Given the important role that finance directors play, finding the right person for the job is crucial. Read on for a deeper look into this role and a job description example that can help make your recruitment process more effective.
Who Is Qualified To Be A Finance Director?
A Finance Director must be a highly experienced, analytical and detail-oriented individual capable of thinking strategically. They should have exemplary problem-solving abilities and an aptitude for crunching numbers.
Professional qualifications such as a CPA, CFA or MBA are beneficial but not essential. A successful candidate must also have exceptional communication skills to explain financial concepts in a concise and understandable way.
Above all, they should have strong business acumen and the capability to provide strategic direction on important financial matters. Experience in financial planning & analysis, budgeting and forecasting is paramount for this role.
What Does A Finance Director Do?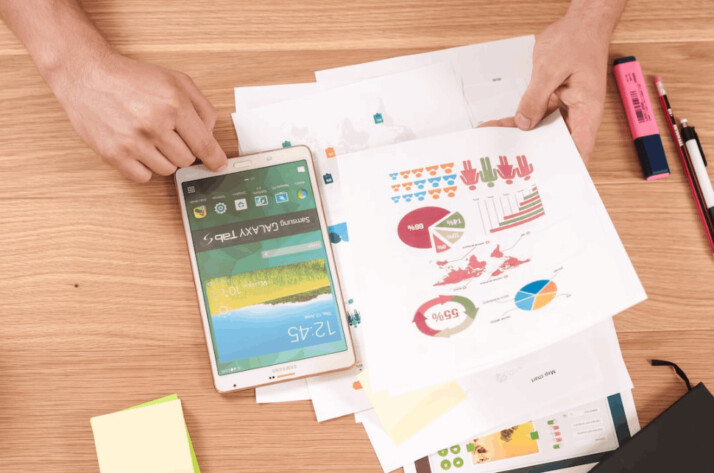 Now that we've taken the misconception of finance directors out of the way, let's get to the bottom of what they actually do!
A Finance Director oversees a company's financial management and planning activities. They can be tasked to:
Develop strategic financial plans
Forecast the organization's financial performance
Implement cost-saving measures
Analyze investment opportunities
Ensure compliance with regulations
Negotiate contracts
Advise on mergers and acquisitions
Oversee auditing processes.
As an expert in their field, they also guide other departments within the organization, ensuring their strategies are feasible from a financial standpoint.
Additionally, Finance Directors play an integral role in preparing accurate budgets and driving corporate profitability by carefully analyzing all expenditures.
Finance Director Job Description Example
We are looking for an experienced and savvy Finance Director to join our team. You must possess excellent financial acumen, exemplary organizational skills and the ability to think creatively of ways to help us optimize our bottom line. In this role, you will be leading all aspects of the company's fiscal management functions, including budgeting, forecasting, accounting and reporting.
Our ideal candidate should have the following:
A minimum of 5 years of finance experience, including 5+ years at the executive level;
A Master's degree or higher in accounting/finance from a top-tier university;
CPA or equivalent professional qualification preferred;
Demonstrated track record of success in financial management;
Exceptional interpersonal and communication skills;
Proficiency in modern technology and software applications;
Ability to think strategically and make sound decisions under pressure;
Flexibility to travel when needed
Responsibilities include but are not limited to the following:
Liaising with internal stakeholders (i.e., Board of Directors, department heads) to provide strategic direction on fiscal matters;
Developing effective plans to maximize profitability while minimizing risk;
Analyzing market trends and making forecasts based on complex data sets;
Mentoring junior staff members on best practices related to budget management;
Oversight of accounts receivable/payable functions;
Coordinating audits with external partners;
Conducting rigorous cost analyses to identify areas for improvement.
We offer competitive compensation and benefits packages commensurate with experiences, such as 401K contributions, health insurance, generous vacation time, and other perks.
Final Words
A finance director plays an integral role in managing a company's finances, ensuring that resources are allocated to the best of their ability. As such, they must have extensive knowledge of financial reporting, budgeting and forecasting, treasury management, and so on.
Make sure to indicate all of these essential skills in your finance director job description to attract the best candidates to join your team!
Explore All
Write Job Descriptions Articles