Dodging turbulence and jet lag, flight attendants traverse the skies with ease as if it were second nature. With unfaltering service and expertise, these professionals are resolute and approachable, ensuring a safe journey for travelers while providing an unparalleled level of hospitality.
This guide will walk you through what it takes to become a successful flight attendant. In addition, you will find flight attendant job description templates to ensure you get only the best attendants.
What Are the Core Duties of a Flight Attendant?
Flight attendants are the lifeline of a commercial flight, and their core duties are essential to ensure safety and satisfaction for travelers. Flight attendant duties can vary from airline to airline but generally consist of the following:
Preparing cabins for take-off and landing
Responding to passengers' needs in-flight
Carrying out emergency procedures
Deescalating heated situations
Assisting medical emergencies
Monitoring passenger behavior
Handling customer service issues
Collecting payments
Reconciling lost items
Stocking onboard amenities
Ensuring the timely completion of the trip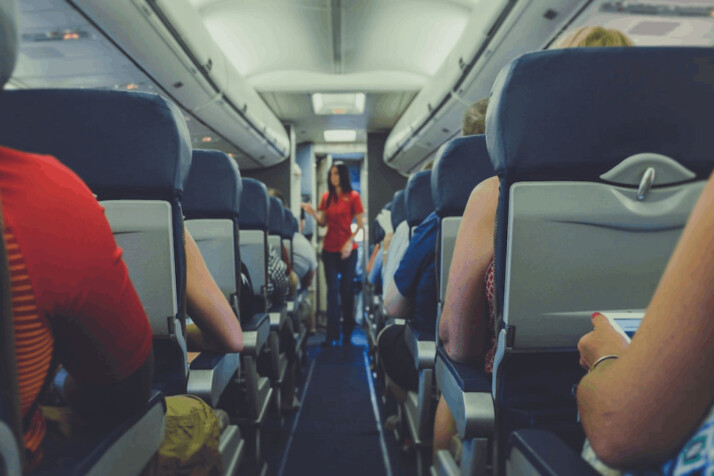 Pre-Flight Duties
A successful flight attendant is both knowledgeable about aircraft and emergency protocols as well as capable of providing exceptional customer service with poise. Before take-off, attendants must check cabin security, including seatbelts, carry-on luggage stowage, overhead compartments, lavatories, galleys, oxygen masks, and other emergency equipment.
In-Flight Duties
Once airborne, they respond to passenger requests such as serving meals or beverages, answering questions on destinations, connecting flights and others; facilitating purchases through point-of-sale terminals; reporting irregularities during the trip (i.e., disruptive passengers); and providing instructions in case of an emergency. Furthermore, they offer assistance to special needs passengers and help maintain a pleasant ambiance throughout the journey.
Flight attendants also need to be proficient in communication skills in order to interact effectively with diverse passengers and crew members. Throughout the day, they juggle many tasks simultaneously while remaining calm and composed under pressure.
Post-Flight Duties
After disembarking, they confirm that all items have been collected from the plane and securely stored in the cargo hold. Additionally, they perform end-of-day cleaning activities, and complete paperwork for later use by maintenance crews. Finally, most airlines require attendants to be presentable at all times. This includes maintaining a neat and professional appearance while adhering to uniform standards outlined by each company. They may also receive additional training periodically to stay abreast of industry trends, changes in technology, updated safety guidelines and new customer service protocols.
Flight Attendant Job Description Templates
Hiring a qualified flight attendant is easier when you have a good flight attendant job description. Check the templates below for inspiration.
Template 1
We are seeking an experienced flight attendant to join our team of passionate travel professionals. The ideal candidate will have a well-honed skill set in customer service, hospitality and safety regulations as it pertains to aircraft.
In this role, the individual is responsible for creating an inviting atmosphere on board the aircraft and ensuring passenger comfort during their travel experience. This includes providing detailed information about the flight itinerary and responding to requests with poise and professionalism. Additionally, they must adhere to all FAA regulations while serving food and drinks, conducting pre-flight announcements and performing emergency procedures if needed.
To be successful in this position, you should possess excellent communication skills and the ability to remain calm under pressure. You should also have a comprehensive understanding of international aviation laws and airline policies. Ultimately, we want someone who is committed to delivering exceptional service at every stage of the journey.
Minimum requirements:
High school diploma or equivalent
At least one year of experience working as a flight attendant
Valid passport
Excellent organizational and problem-solving skills
Strong knowledge of safety protocols
Proficiency in English language
Dedication to providing outstanding customer service
Template 2
We are currently looking for an experienced flight attendant to join our team. The ideal candidate should be passionate about travel and have the ability to provide exceptional customer service while working under pressure. A successful applicant must have excellent communication skills and outstanding knowledge of international regulations, flight safety procedures and emergency protocols. Additionally, they should demonstrate top-notch organizational abilities, as well as familiarity with food handling regulations and requirements.
Responsibilities:
Ensure passengers' comfort by providing them with pillows, blankets and other amenities
Provide information regarding airline policies, procedures and destinations
Inform passengers of arrival times, baggage claim regulations, connecting flights and available services
Assist passengers with disabilities or special needs and ensure their safety during the flight
Prepare and serve beverages and meals according to specified menus
Check cabin appearance before departure and maintain cleanliness during the flight
Greet passengers upon boarding and offer assistance with stowing luggage and finding seating locations
Monitor passenger behavior to prevent any disruptive incidents
Answer questions related to emergencies such as onboard medical issues, lost luggage, and accidents
Requirements:
High school diploma or equivalent certification
Must have a valid passport/visa allowing unrestricted global travel
Previous experience in the hospitality industry is preferred but not mandatory
FAA-approved Basic Emergency Training Certificate
Ability to react calmly in stressful situations
Excellent communication skills in English (familiarity with additional languages is desirable)
Strong interpersonal skills with the ability to relate to diverse backgrounds
Capability to stand for long hours at a time on moving aircraft
To Wrap Up
Overall, flight attendants serve as a crucial link between airlines and travelers, guaranteeing the best possible experience for everyone aboard. This is no easy job, and you must ensure you get the right fit. Thus, you should write detailed descriptions like the ones above.
Explore All
Write Job Descriptions Articles