When it comes to handling food, there are certain requirements and guidelines that must be followed for optimal safety and quality. To work in a food packaging job requires knowledge of these guidelines, attention to detail, and precision. And all of these skills and the role's responsibilities must be outlined in a food packaging job description.
By clearly communicating expectations for the role, employers can accurately assess applicants to determine if they are the right fit for the position. And in this article, we'll look at some great job description samples that can help you attract the best candidates for the job.
What Does a Food Packer Do?
A food packer has a wide range of responsibilities to ensure safe and efficient output. They do everything from checking items, labeling them according to specifications, packing the boxes, and ensuring that it is properly sealed for transport!
They also must ensure that the packaging meets government regulations and customer requirements. Additionally, food packers are expected to stay abreast of new technologies and processes that can improve packaging efficiency. This includes exploring new materials, automation methods, and industry best practices. It's not just about getting the job done- it's also about ensuring it's done right every time.
Things a Job Description Should Include
A job description should comprehensively and accurately reflect the position being filled. It must detail the following:
Key duties
Responsibilities
Required Qualifications
Expected competencies for successful performance in the role
The document should also clearly define the work environment and any special requirements for the position, such as travel or working with hazardous materials. In addition, it should include a realistic view of expectations about work hours, deadlines, and workloads.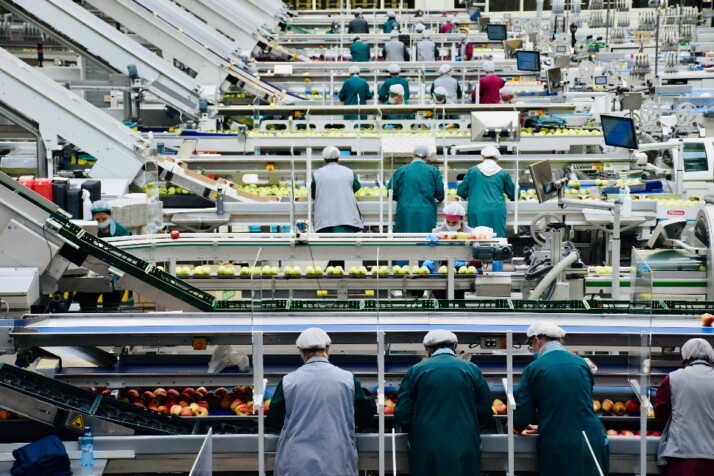 Food Packaging Job Description Examples
Example 1
We are seeking an experienced Food packer to join our team! This position requires a highly organized, motivated individual with excellent problem-solving skills and attention to detail. The ideal candidate should have experience in food packaging or a related field.
Responsibilities:
Package food items according to company guidelines, including portion control and label accuracy
Maintain hygienic conditions while working with food products
Conduct quality assurance checks on each package before sealing
Ensure that all production schedules are met within the expected timelines
Troubleshoot any issues that arise during the packaging process
Maintain accurate records of daily activities and report back to the supervisor
Qualifications:
At least two years of experience in food packaging or similar roles
Can work independently as well as part of a team environment
Strong organizational skills
Excellent physical stamina for standing long hours at a time
Familiarity with quality assurance processes and standards
Ability to stay calm under pressure and handle difficult situations adeptly
Example 2
We are looking for an experienced and passionate Food packer to join our team. This is an opportunity to use your specialized food packaging skills while learning new techniques. To succeed in this role, you should know packaging regulations and be willing to keep up with industry trends.
The ideal candidate will have excellent organizational and communication skills and the ability to multitask efficiently and work under pressure. Above all, we're seeking someone with a meticulous eye for detail and experience using automated packaging machines.
Responsibilities:
Loads products into appropriate cartons or containers for shipping/distribution
Ensure that product packaging meets quality standards
Follows safe working practices at all times
Uses labeling equipment to mark packages accurately
Ensures correct stacking and packing of boxes onto pallets
Participates in stocktaking processes as required
Maintains cleanliness of the production environment
Qualifications:
Proven experience as a Food Packer or related position
Knowledge of food safety principles
Ability to interpret instructions accurately
Physically capable of lifting, carrying, and moving heavy items
Familiarity with industrial machineries such as labelers and packers
Attention to detail and accuracy
Excellent hand-eye coordination
Final Words
Having an accurate and comprehensive description that outlines the expectations and responsibilities of workers helps to ensure that they understand their role. And this allows for greater efficiency and effectiveness.
Make sure to create a detailed and concise food packaging job description to find the best candidate. After all, a food packer is an invaluable asset in the food production industry, providing both convenience and safety.
Explore All
Write Job Descriptions Articles