For those looking to make a career out of serving food, understanding the food server job description is essential. Diving into the world of food service requires a unique skill set and mindset, one that goes beyond just understanding customer needs.
Working as a food server means you have to stay on top of the industry trends, know how to prioritize tasks, and manage time. You must be able to provide customers with an unparalleled experience every time they visit your establishment.
This article explores the ins and outs of a food server job description with an example, so you can make sure you're well-equipped for success.
Primary Responsibilities of Food Servers
Below are some of the primary responsibilities of food servers:
Taking Orders
A food server must be knowledgeable about menu items. They must be able to explain them to customers, accurately take orders for these items, and deliver orders promptly.
Providing Exceptional Service
It is a food server's duty to ensure customers are comfortable and satisfied with their experience. They must provide courteous service throughout the meal, including refilling drinks or bringing condiments when requested.
Upselling Items
Experienced servers can help increase restaurant profits by upselling high-profit items and suggesting side dishes or desserts that may not have been ordered initially.
Clearing Tables
After meals, it is the server's responsibility to clear away dishes, wipe down tables, and reset the table for future customers.
Processing Payments
At the end of meals, servers must check on customer satisfaction and process payments efficiently before sending diners on their way.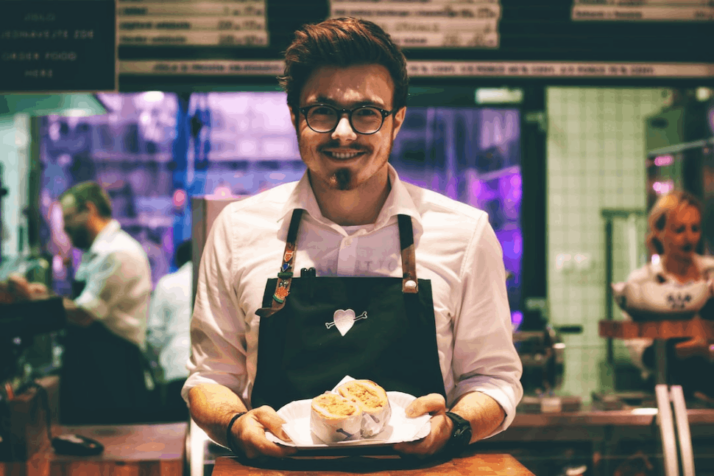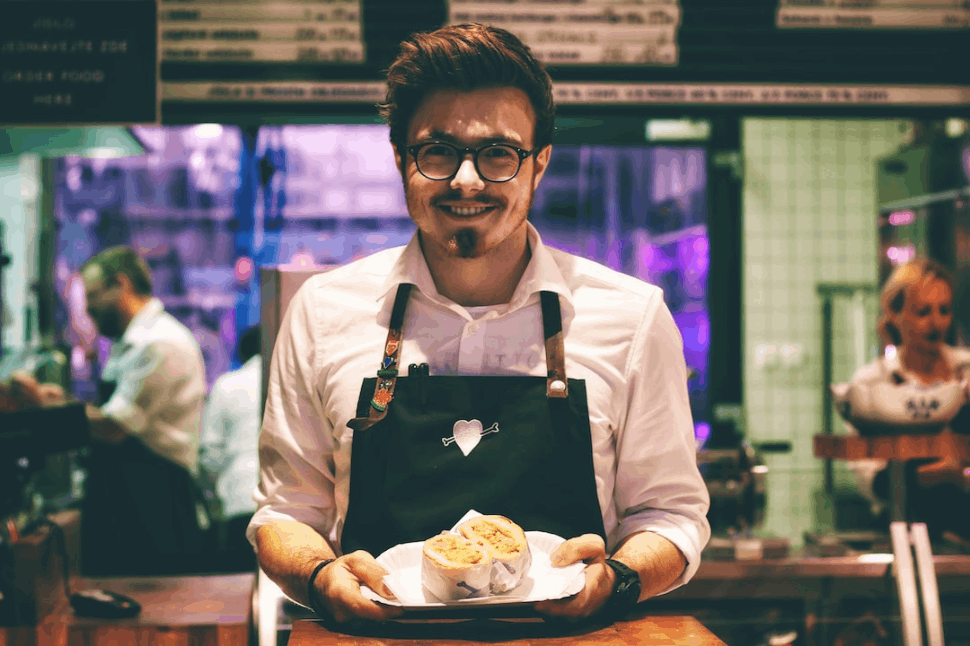 Key Skills and Qualities of Food Server
A food server must possess certain key skills and qualities to be considered for the position. Below are some of the primary skills that employers will look for in a food server during the hiring process:
Exceptional interpersonal and customer service skills
Strong organizational, multitasking, and time management abilities
Demonstrated ability to handle high-pressure situations with tact and professionalism
Proven track record of successfully learning new procedures quickly and accurately
Knowledgeable in food safety regulations and protocols
Proficient in taking orders accurately and efficiently
Ability to work in a fast-paced environment while maintaining a calm demeanor
Highly capable of delivering an exceptional quality dining experience
Unwavering commitment to maintaining the highest standards of hospitality
Effective Food Server Job Description Example
We are searching for an experienced and enthusiastic Food Server to join our team! The successful candidate will have a passion for hospitality, exceptional customer service skills, and an understanding of food and beverage operations.
Job Responsibilities:
Greet customers in a warm, friendly manner while offering menus and answering any questions they may have
Ensure orders are correct by double-checking before delivering them to the table
Take drink and food orders from customers accurately
Manage multiple tables efficiently at all times
Answer guests' inquiries regarding menu items and specials
Adhere to health codes, liquor laws, and restaurant policies when serving patrons
Clean and reset tables quickly between seatings.
Accurately process payments via the POS system
Qualifications & Skills:
Experience working as a Food Server in a high-volume establishment
Solid knowledge of beverage and food menus
Stellar customer service skills with the ability to build rapport easily
Outstanding communication and problem-solving capabilities
Professionalism in interactions with both guests and staff members
Ability to multitask effectively and remain organized under pressure
Strong aptitude for following protocols and safety guidelines
Conclusion
A food server plays a critical role in the hospitality industry and requires excellent interpersonal skills, sound judgment, and experience.
The job description of a food server should be comprehensive yet concise to accurately reflect the essential duties and responsibilities of the position. With good communication and multitasking capabilities, an experienced food server can successfully handle customer inquiries, process payments, and ensure an enjoyable dining experience.
Explore All
Write Job Descriptions Articles